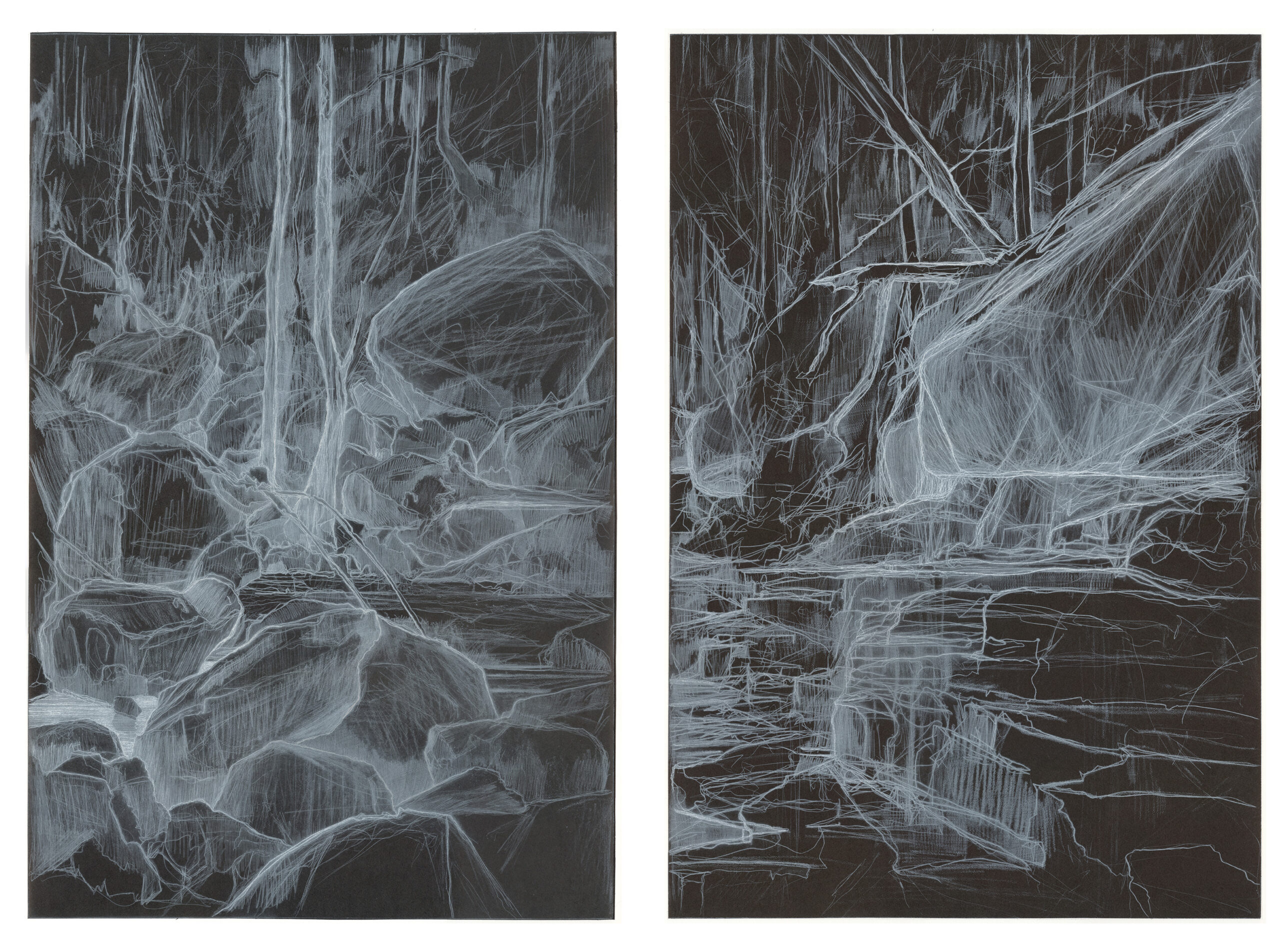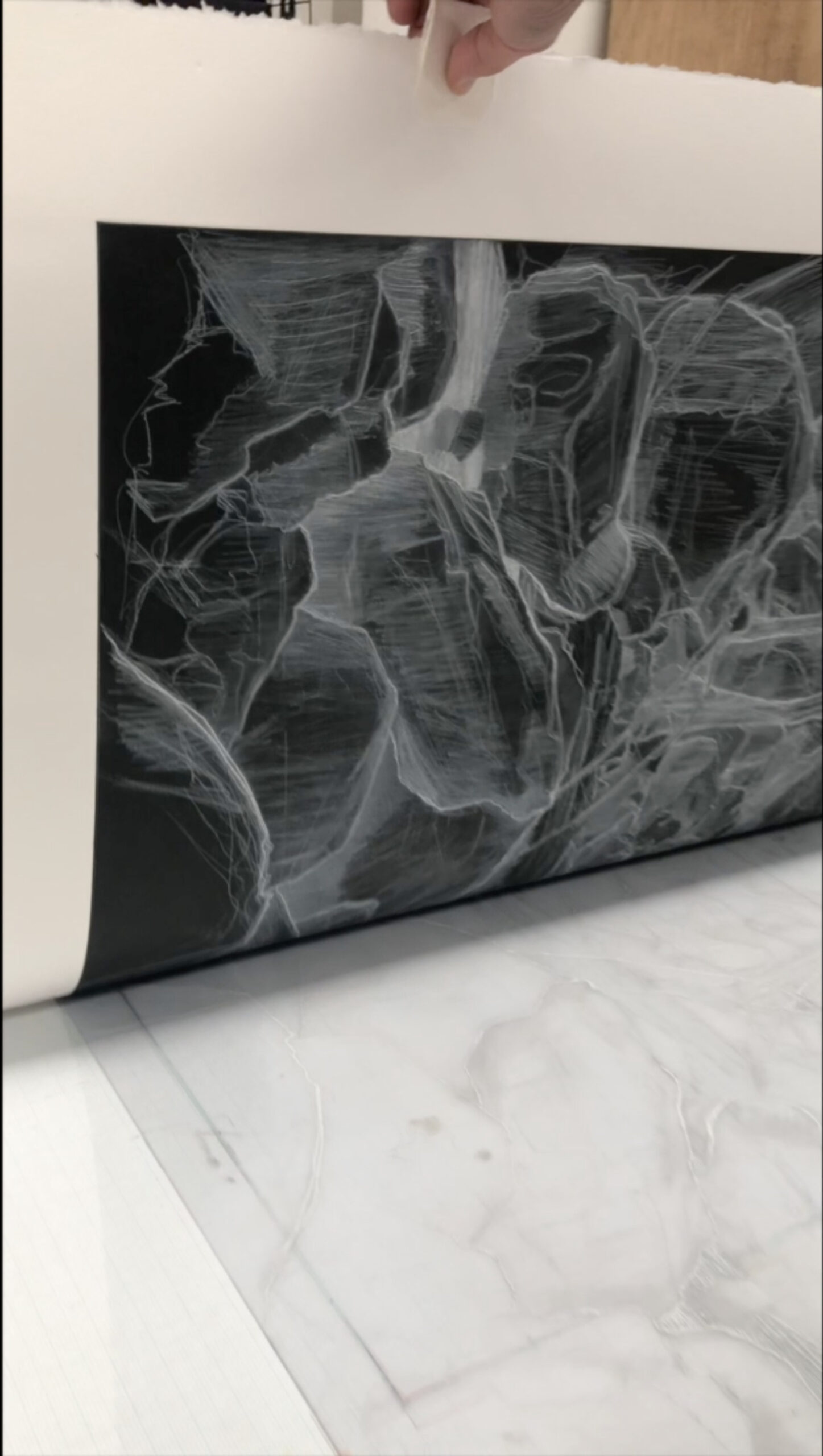 From top:
Tony Ameneiro printing Nattai River Landscape.
Nattai River Landscape – Sloping Ground Dyptych, 2022, drypoint and roulette in white ink with kozo-chine colle, 120 x 174 cm
Q: What were some of the foundation ideas for the work you entered in the Swan Hill Print & Drawing Acquisitive Prize?
A: The winning work was from the "Landscape with Rock" exhibition. The work reflects on the visit by the Australian landscape artist Fred Williams in August of 1957, to the Nattai River area, close to my home in the Southern Highlands of NSW. Deliberately using 'Sloping Ground' as a loaded term along with a reversal of tone to suggest a compromised possibly disturbed landscape.
Produced using an immediate and spontaneous method in keeping with Williams' approach; drypoint on plastic sheeting, working directly to the plate.
Q: How does the work relate to your broader practice?
A: The work continues my ongoing interest in reflecting on landscape close to home, this time reflecting on the work of a past artist viewed through a contemporary lens. Looking at the same landscape Williams worked in viewed now some 65 years later, with all the changes of context; climate change, land use, ownership and degradation issues.
As with a lot of my work there is an emphasis on the drawn mark, I find drypoint translates this with a directness and immediacy. Working with plastic sheeting allows me to work large without the weight issues associated with large copper sheeting
Q: How does the exhibition manifest – what do visitors experience?
A: My work in the exhibition is a diptych; two large drypoint prints, drypoint and roulette from polycarbonate plates. The prints were worked from A3 and A2 sized colour pencil drawings created plein air in Nattai River valley. The plates are inked and printed in white ink onto black kozo paper using chine-colle technique onto large format Somerset paper
Q: What have you got planned for 2023 ?
A: At this stage the plan is to exhibit the Landscape with Rock again, this time in a smaller space at the Orchard Street Gallery in Taralga NSW  (dates TBC)
https://www.orchardstreetgallery.com.au/artists
[Martin King was winner of the drawing section of the Swan Hill Prize for his work Once Willing NOT NOW.)
—
The Swan Hill Print & Drawing Acquisitive Prize is on at Swan Hill Regional Art Gallery until 20 November.
gallery.swanhill.vic.gov.au
—
Join the PCA and become a member. You'll get the fine-art quarterly print magazine Imprint, free promotion of your exhibitions, discounts on art materials and a range of other exclusive benefits.