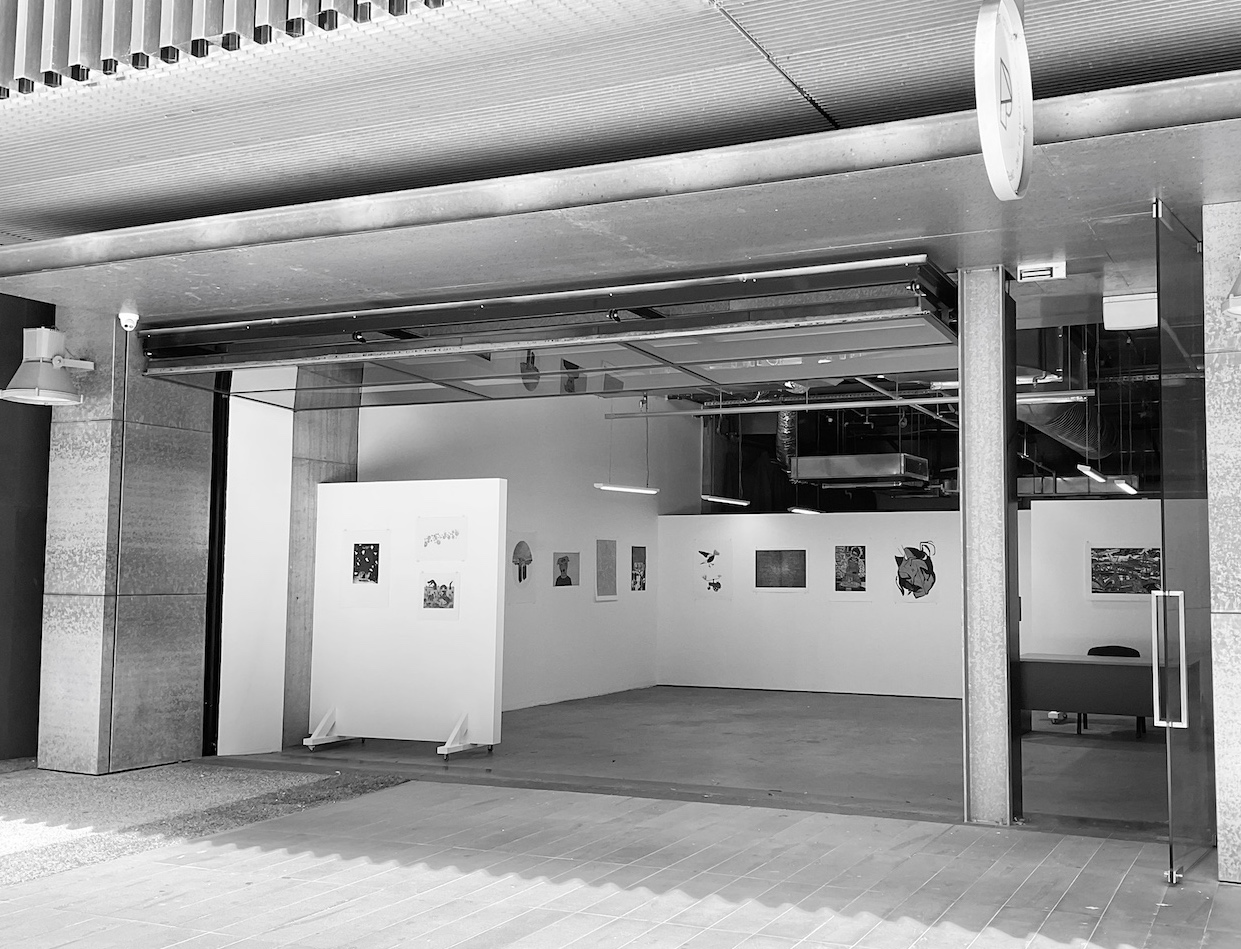 Exhibit at the PCA Gallery
Expressions of Interest are now open to exhibit at the PCA Gallery 2023 – 2024. Expressions close April 17th, 2023.
PCA Members (individuals and groups) are invited to submit an Expression of Interest to exhibit at the newly established PCA Gallery. Exhibitions to commence from May 2023. Proposals may be inter-disciplinary but must contain elements of contemporary printmaking. This may be in the form of artists' books, established or experimental forms of print and more broadly paper-based art.
Established in 1966 the Print Council of Australia Inc. (PCA) is the peak body representing and connecting our national communities in printmaking and works on paper.
Based in Naarm/Melbourne this national organisation promotes and supports contemporary artists working in print media, and advocates for the appreciation of printmaking, artist books and works on paper as a vibrant field of creative endeavour in the Australian context.
The PCA Gallery is located in Melbourne's designated Arts Precinct. Close to the CBD, the gallery is a short walk to the Australian Centre for Contemporary Art, Melbourne Recital Centre, and the National Gallery of Victoria amongst other cultural destinations.
TERMS AND CONDITIONS
Prior to submitting your application, please ensure you have read and understand the conditions of entry.
Exhibitors will be offered:
Exhibition period of three or four weeks
Curatorial and exhibition design support
Assistance with installation / de-installation of artworks
Gallery invigilation: Gallery is open Weds – Friday 10am – 4pm, Saturday 11am – 4pm.
Marketing package to promote their exhibition, including complimentary promotion in IMPRINT and PCA's digital channels, and website.
Sales administration including invoicing and packing of sold artworks, liaising with collectors
End of exhibition financial reconciliation
A nominal fee of $550 (inc GST) per week will be charged to exhibitors who are PCA Members and a 10% commission on artwork sales to offset operational and administrative costs of managing the proposed exhibition.
The PCA Gallery is an opportunity for PCA Member artists, print groups and collectives. The PCA has an open membership policy and anyone can join.
Exhibitors who are not PCA Members may apply via this EOI process however if successful will be charged a higher weekly exhibition fee of $880 (Inc GST) and 10% commission on artwork sales. Groups or collectives will be charged the PCA Member rate of $550 per week if ALL exhibitors are PCA Members. If some exhibitors in the group or collective are not active PCA Members the higher exhibition fee will apply.
Exhibition opening function costs are divided equally between the exhibitor and PCA.
The PCA is happy to provide support letters to assist exhibitors secure funding to support an exhibition at PCA Gallery.
GALLERY SPACE
The Gallery space is comprised of two walls that intersect plus two moveable walls to create flexibility in the layout. The Gallery faces a thoroughfare that runs along the Guild art spaces at 152 Sturt St, with passing foot traffic. A large glass retractable door can be lifted to provide direct access from the thoroughfare to PCA Gallery, and there is ample natural and gallery lighting.
Wall 1 – 500 cm width x 220 cm height
Wall 2 – 574 cm width x 350 cm height
2 x moveable walls – 180 cm width x 220 cm height
SELECTION
A Selection Panel will assess all EOI submissions based on artistic merit of the artworks, and the strength of the exhibition concept which should be original, clear and well thought-out.
Once the application period has closed, PCA will convene the Selection Panel to review and assess all EOI applications received. The Selection Panel is made up of members of the PCA Staff and Committee and will change on an annual basis to ensure fresh perspectives are brought to the selection process.
OFFER OF EXHIBITION AND ACCEPTANCE
Applicant/s selected from the EOI process will be notified at the end of April 2023. Acceptance of the offer to exhibit at PCA must be made in writing and with the payment of a deposit of the exhibiting fee (equalling 1 week; $550 for members $880 for non-members) within two weeks of the dated offer. After this time, the PCA will approach another applicant to exhibit or make alternative arrangements.
An exhibition contract will be provided to exhibitors.
ARTWORK DELIVERY
Exhibitors are responsible for ensuring the artwork for their exhibition is delivered prior to installation and unsold works are collected in the week following exhibition deinstallation. There is very limited storage space at PCA so works do need to be collected promptly.
LIST OF WORKS
A full list of works and their caption details must be submitted to PCA in week prior to exhibition, and 5 images to be used for marketing and promotion purposes will be required at dates to be set out in the exhibition contract.
PRIVACY STATEMENT
Print Council of Australia Inc. will collect and handle all your personal information in order to process your application. It will be kept secure and only used in relation to the selection of works for the exhibition. Print Council of Australia Inc. is committed to maintaining the privacy of personal information and adheres to the Information Act 2002.