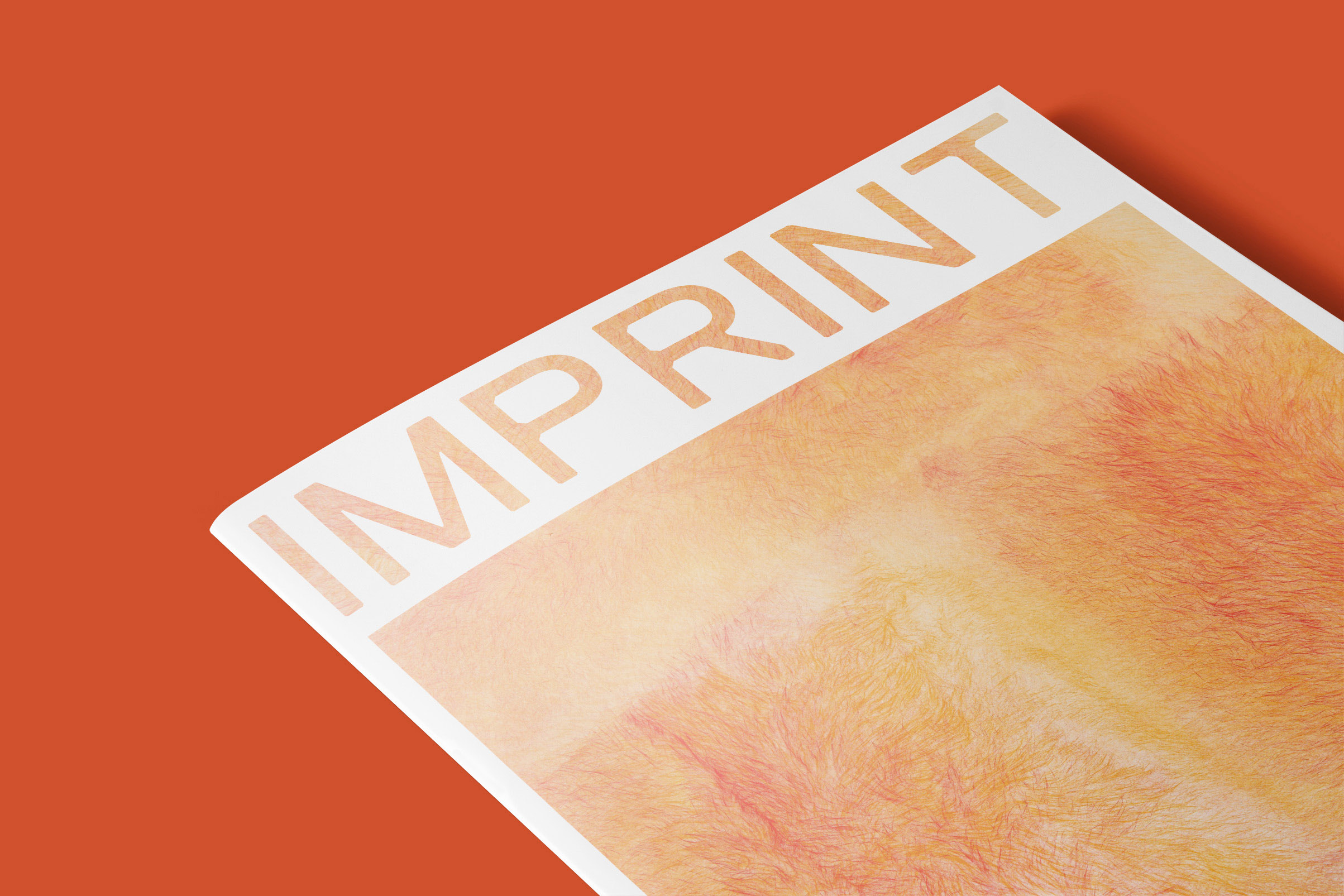 Imprint is Australia's only quarterly art journal dedicated to contemporary printmaking, artist books and works on paper, and one of the few publications worldwide dedicated exclusively to the graphic arts.
With the Australian experience as our focus, Imprint seeks to engage in meaningful and diverse analysis surrounding contemporary printmaking today within a broader fine art context. Imprint aims to nurture the development of new voices in printmaking and arts writing alongside those more established in the field.
Imprint makes excellent reading providing information for the well-informed arts professional, as well as those developing an interest in works on paper.
Become a member of the PCA to receive a subscription to Imprint and you'll also receive entry forms to some of the current awards and competitions available to artists, and keep abreast of news and opportunities.
Issues of Imprint from previous years are available at $15 each plus postage, if in stock. Click here to view and order available back issues.
Reach a dedicated audience of artists, printmakers, students, teachers and collectors. Our rates are competitive with a variety of advertisement sizes and rates to suit your budget. Contact our Advertising and Membership Manager to book an advertisement in the next issue of Imprint or in the upcoming monthly e-newsletter at imprintadvertising@printcouncil.org.au
Editorial
Imprint is always keen to hear from our growing readership. Contact the Editor with your proposal for an article, essay or news item at imprinteditor@printcouncil.org.au
In this issue: Winter 2023, Vol.58 No.02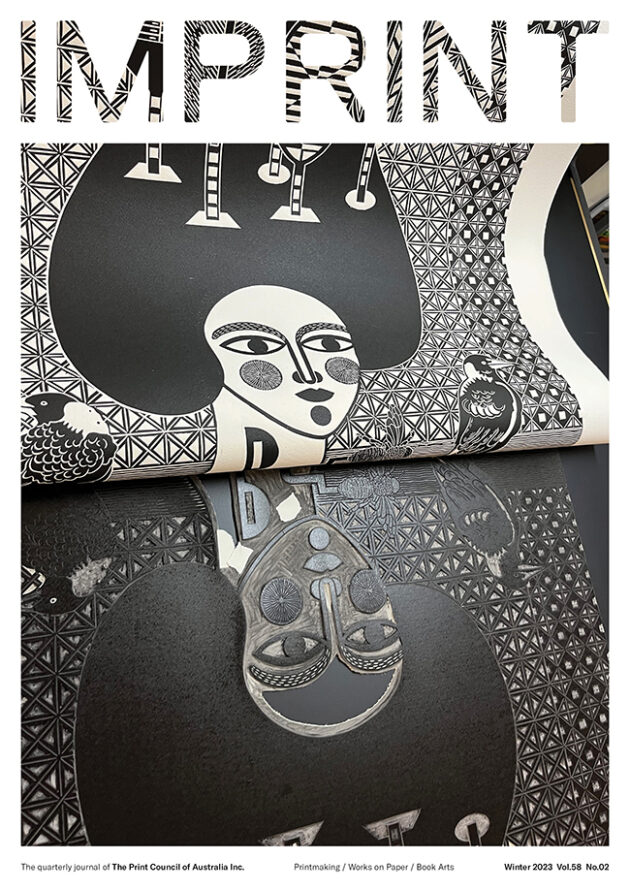 Notebook
Australia in Print
Emerging Artist
The magic of discovery by Jordan Smart
From the Archive
The search for home by Monika Lukowska
History
An immortal presence by James McArdle
Tech Talk
Exacting registration by Roslyn Kean
Studio
Cottage industry by Viva Hall
Narratives
Profile in black and white by Madeleine K. Snow
First Nations
The bold colours of Yarrabah by Jack Wilkie-Jans
Science
A zoonotic twist by Nicola Hooper
Zine Lover
Five years of  halfway print fest by Kate R. Allman
Profile
In the detail by Julia Wakefield