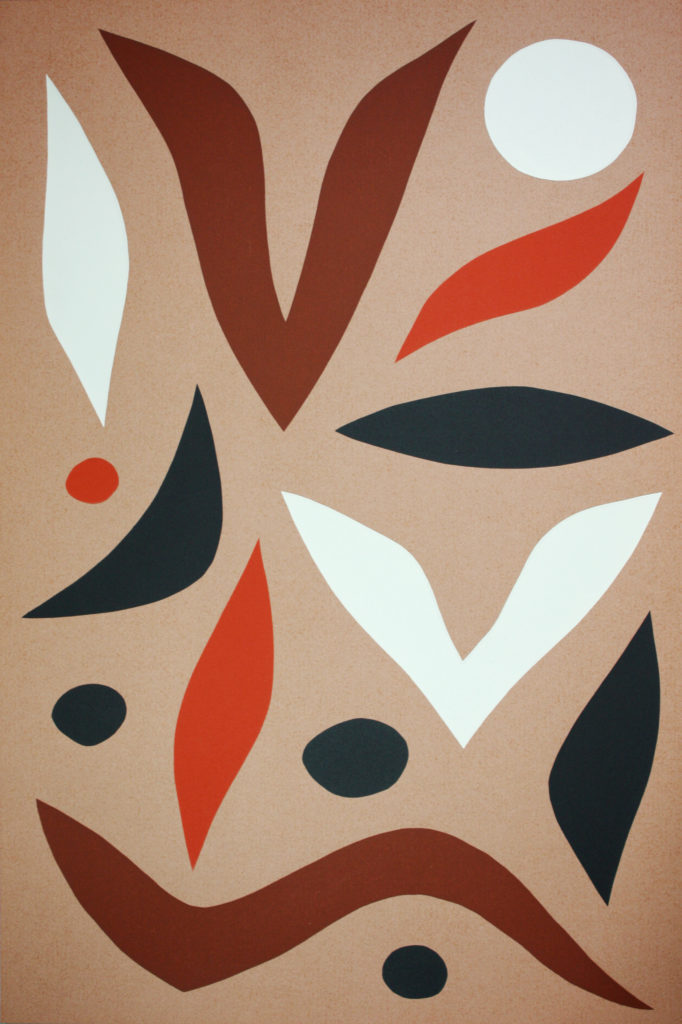 For over 50 years the Print Council of Australia has invited contemporary artists to create new editions of original prints on an annual basis, which are then allocated to subscribers and acquired by collections. This essential activity has taken different forms over the past five decades, including Member Prints, Patron Prints and Presidential Prints – developing into what we now celebrate as the PCA Print Commission.
An impression of each print commissioned since 1967 is held in the PCA Print Commission Archive. This forms a collection of national significance, and an important survey of Australian print practice over half a century.
In 2012 the State Library of Victoria acquired one print from each limited edition in the collection, and so the PCA Print Commission Archive is now also preserved in its entirety in this major public collection. The SLV continues to acquire the complete set of prints commissioned every year by the PCA, in order to retain the complete collection as it grows.
Image: John Coburn, Walbiri, 1984 Patron Print