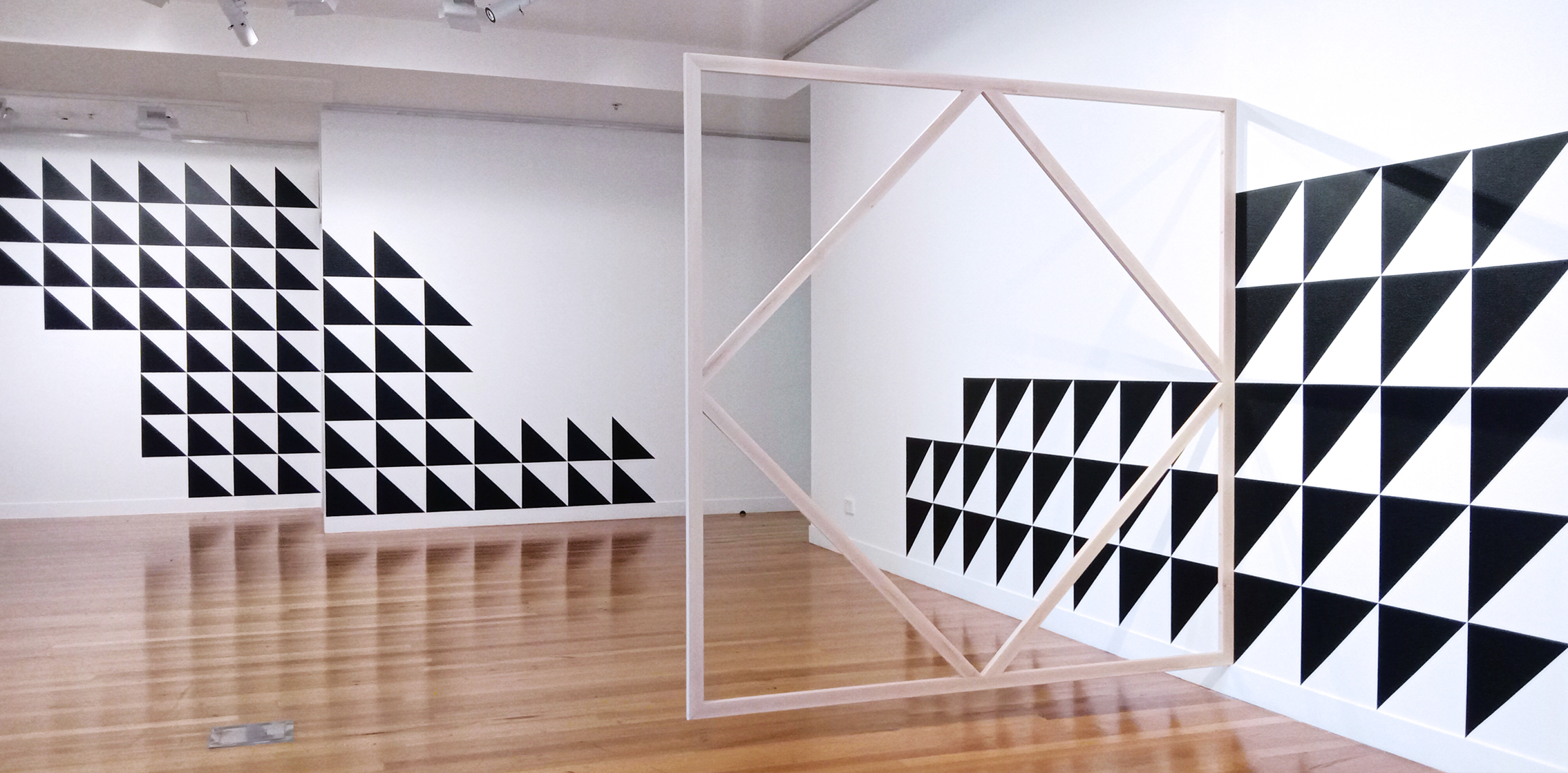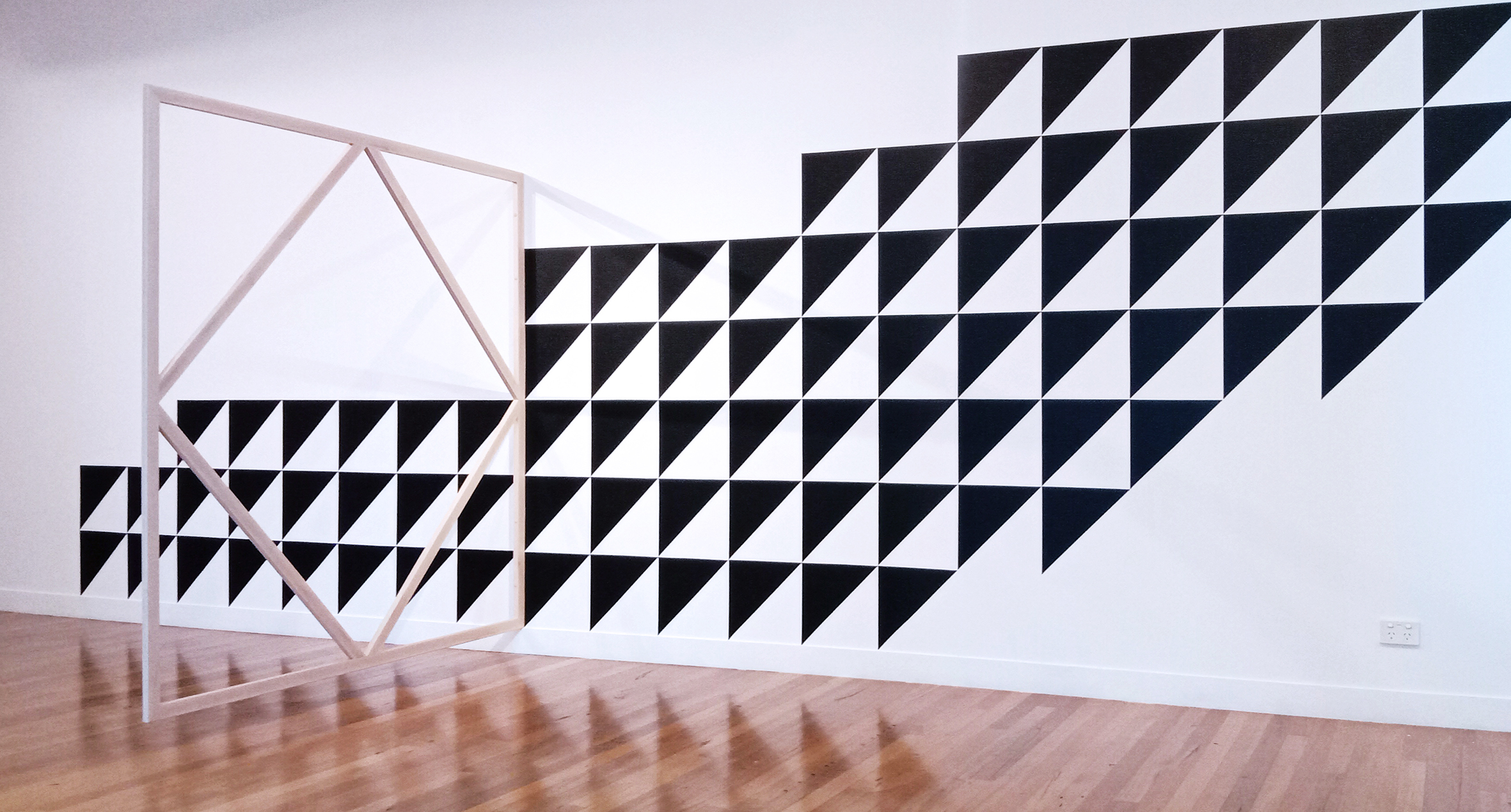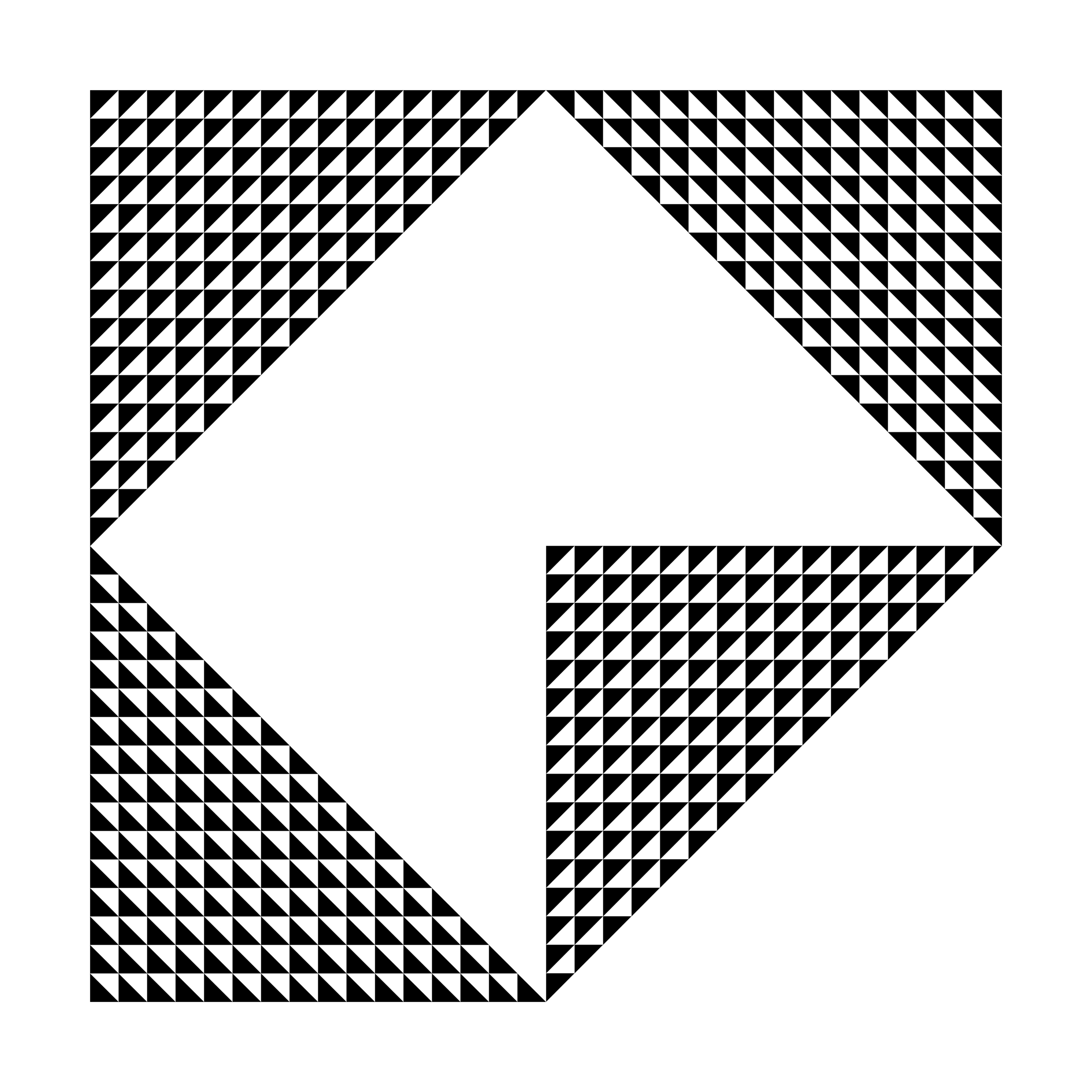 From top:
Open form,1/2/3, 2019, screenprint, 153 x 56 cm, edition of 4 each
Untitled, 2021, Rock maple timber structure, paint, dimensions variable
Untitled, 2021, Rock maple timber structure, paint, dimensions variable
Fold Unfold I, 2021, screen printing, 50 x 50 cm, edition of 5
Q: What were some of the foundation ideas you began with when embarking on this exhibition project?
A: In September 2019, I was an artist-in-residence at Atelier Circulaire in Montreal which gave me the opportunity to visit the CCA (Canadian Centre of Architecture). I was interested by the concept of in-between space in Japanese architecture. At the time, my research led me to look at the form of windows and the use of 'Shoji' (sliding panels) in Japanese houses that act as transitional devices between the outside and the inside. I explored notions of fluidity and interplay between two environments and how to divide or frame a space. The result was a series of large format screen-prints 'Open form, 2019' composed of minimal and architectural black forms. The exhibition at Megalo Print Studio + Gallery was an opportunity to take this research beyond the frame to a site-responsive installation. I wanted to engage with the gallery's architecture, and extend my practice to wall painting as a way to explore the spatial possibilities of geometric patterns. I created an installation that immerses the viewer in a dynamic and contemplative environment where prints and wall patterns respond to each others.
Q: How did you develop the work you have exhibited?
A: I started with the series of screenprints 'Fold Unfold, 2021'. To move off the paper onto the gallery walls, I created a lot of collages intertwined with sketches and mockups. I developed the mural using similar geometric patterns, adapting their scale and movement to the gallery. As Megalo Print Studio+Gallery did not have any exhibition on, I could spend a lot of time at the gallery getting a good sense of the space. The last but central element was a wooden frame designed in resonance to the square form in the 'Fold Unfold, 2021' series. It was fabricated by Nicholas Harper with Rock Maple timber.
Q: How does the exhibition manifest – what do visitors experience?
A: When visitors enter the gallery, they will see a series of small coloured works on paper printed at Megalo in 2020, followed by the 'Open form, 2019' series printed in Montreal. As they walk through the gallery space, a mural made of sharp geometric patterns expands on one wall to another. A three-dimensional wooden structure protrudes the mural, breaking the continuity of the painted patterns, guiding the visitor's regard in the way Japanese architecture does. You can look through it and walk around it to have a different experience of the installation. Finally, the 'Fold Unfold, 2021' series presents different variations of the patterns' movement.
Q: What is it about the printmaking experience that you most appreciate?
A: I learn something from the printing process. It helps me shape ideas for sculptural works and installations. Some prints are like sketches of what I want to achieve in three-dimension or in response to a space. Printmaking is a necessary passage in my practice to connect ideas. I also keep my experimental pieces and re-use them, cutting and folding, 'recycling' designs to create new ones.
SHIFTING SPACES is at Megalo Print Studio + Gallery until 1 May
www.megalo.org/shifting-spaces
—
Join the PCA and become a member. You'll get the fine-art quarterly print magazine Imprint, free promotion of your exhibitions, discounts on art materials and a range of other exclusive benefits.