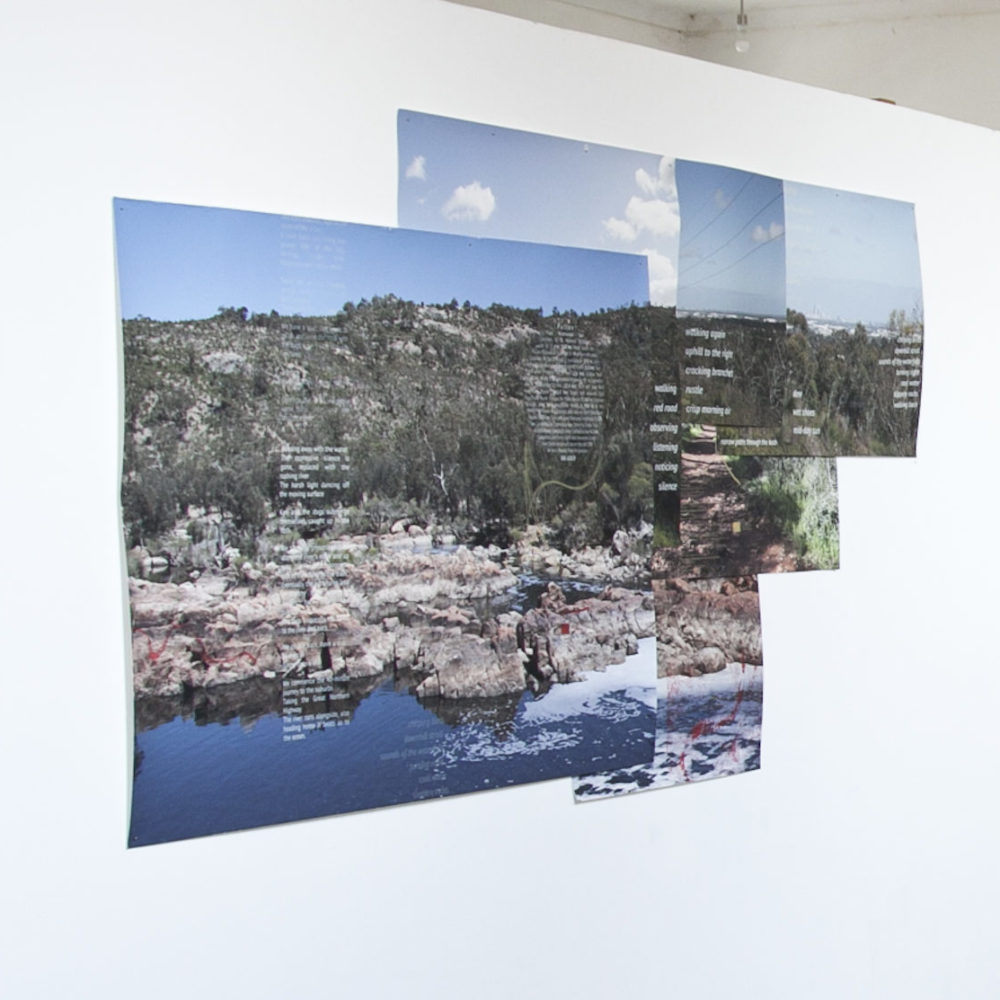 Danielle Fusco reports on a recent symposium in Western Australia.
15 July, 2019
In Exhibitions,
Printmaking, Q&A
The State of Print: Contemporary Practices in Western Australia took place at Paper Mountain on the June 16, surrounded by the beautifully curated, considered and collaborative exhibition Convergence II by Monika Lukowska and Melanie McKee. The discussion was based around contemporary concepts, techniques and debates within the field of printmaking and included five panellists; Susanna Castleden, Monika Lukowska, Melanie McKee, Layli Rakhsha and Sarah Robinson (in absentia).
 As artists who are academics and PhD graduates, all the panellists offered useful advice about maintaining a practice beyond the walls of an institution, and indeed for those who have always practised independently. While it was agreed that the completion of rigorous study is both a freedom and a restraint, all spoke of the necessity of resourcefulness, flexibility and networking as ways to combat the break in momentum that sometimes arises post-study in the arts due to the lack of space, equipment, deadlines, supervisors and peers. It was discussed that many opportunities exist within Perth and surrounds for printmaking spaces, such as PAWA, Swan River Print, Midland Junction Art Centre and Fremantle Arts Centre, as well as awards to be entered and residencies to apply for.
 The point of contention was around themes in WA printmaking and the idea that technique can at times restrict outcomes. Printmaking as a method of making can be seen as quite precious and polite. This has potentially derived from the high level of technique required to create the surface from which to pull prints. The panel questioned whether the medium itself can be confining rather than liberating and questioned if printmakers have at times printed themselves into a corner – mastering the technique and honing their craft at the expense of the concept because of the time-consuming nature of the process. It was agreed that this doesn't necessarily have to be the case in contemporary practice and perhaps a way around this could be by accepting processes such as photography, as both a tool and an end product, into the print fold.
 It was agreed that the print community needs to work together to blur the distinctive lines that divide print from 'other' mediums – why not enter a photographic screen print into a photography award for example? We could also be more willing to welcome those liberating, ad-hoc practices such as zine making which we are seeing a resurgence of in contemporary print practice.
 All in all it was agreed that there is so much potential for the development of printmaking into the future and it was encouraged that we need to just keep working.