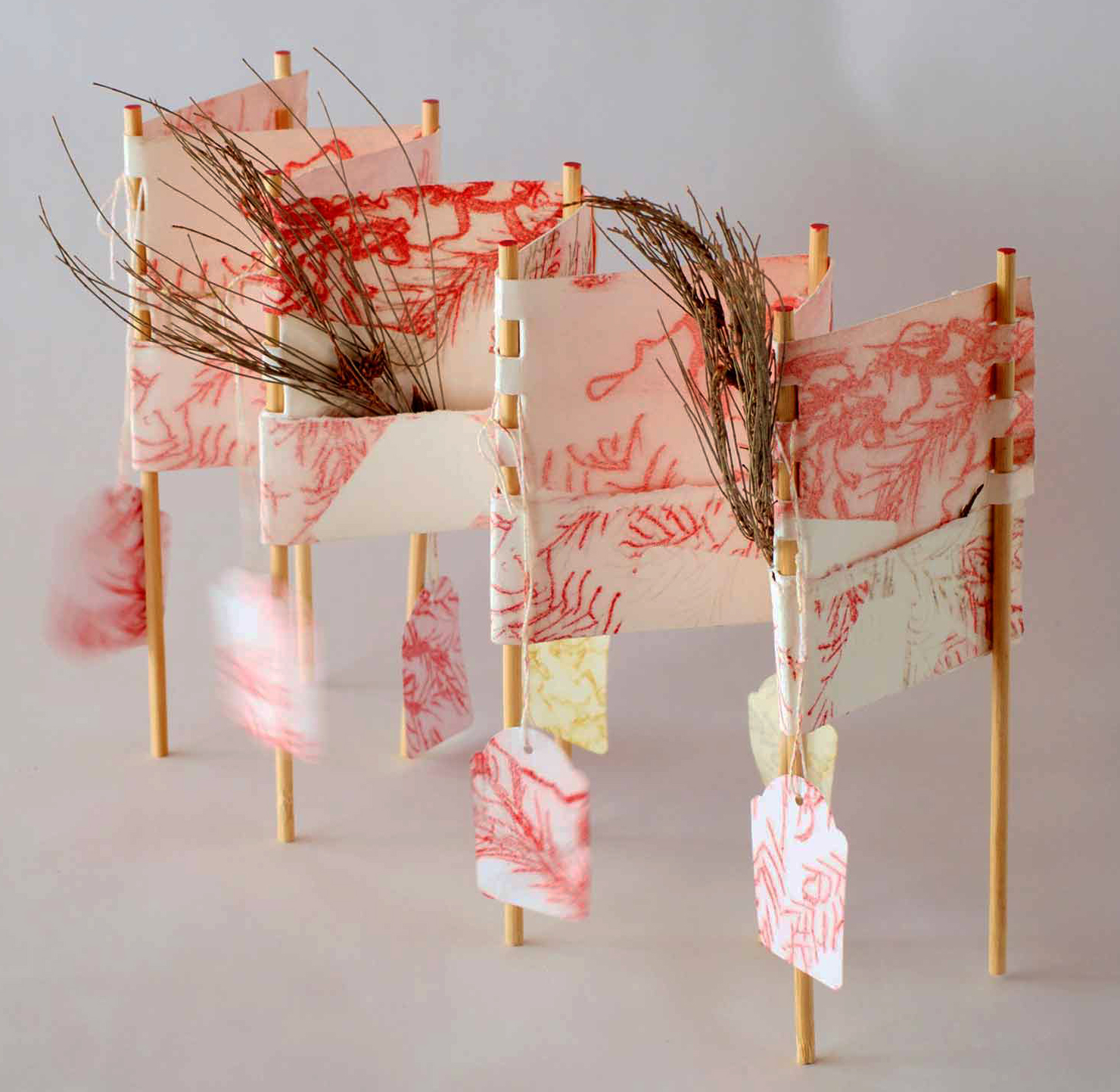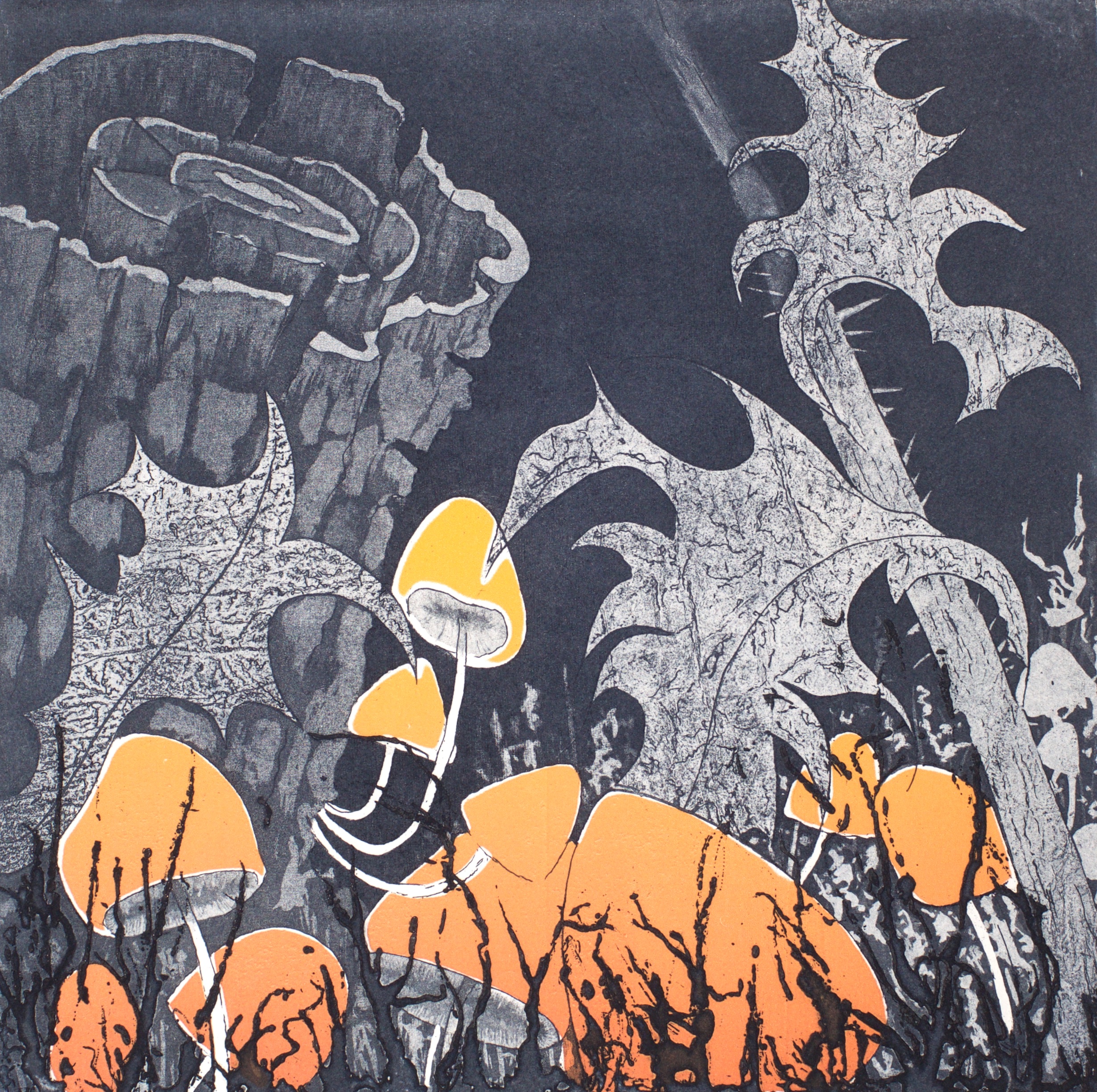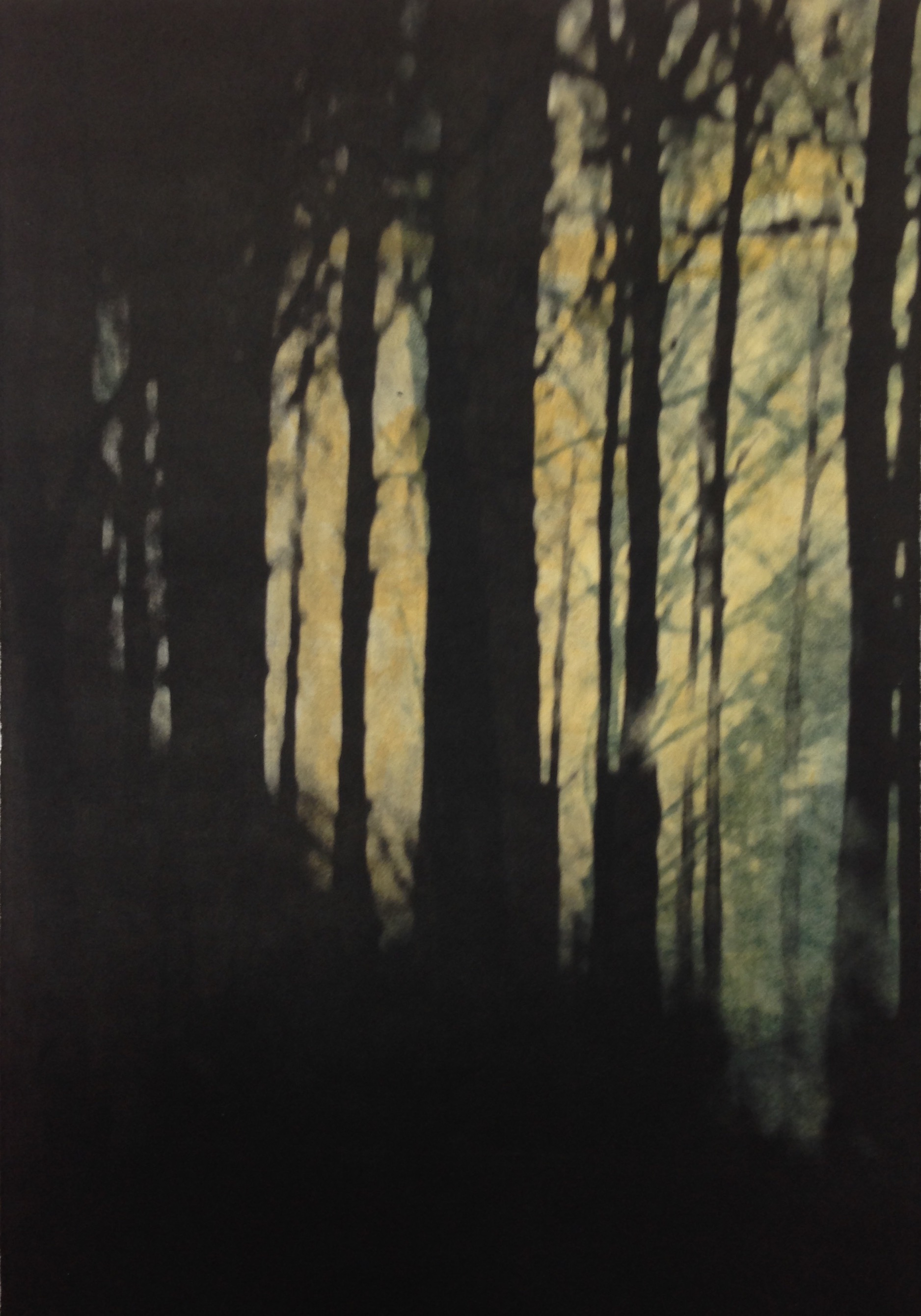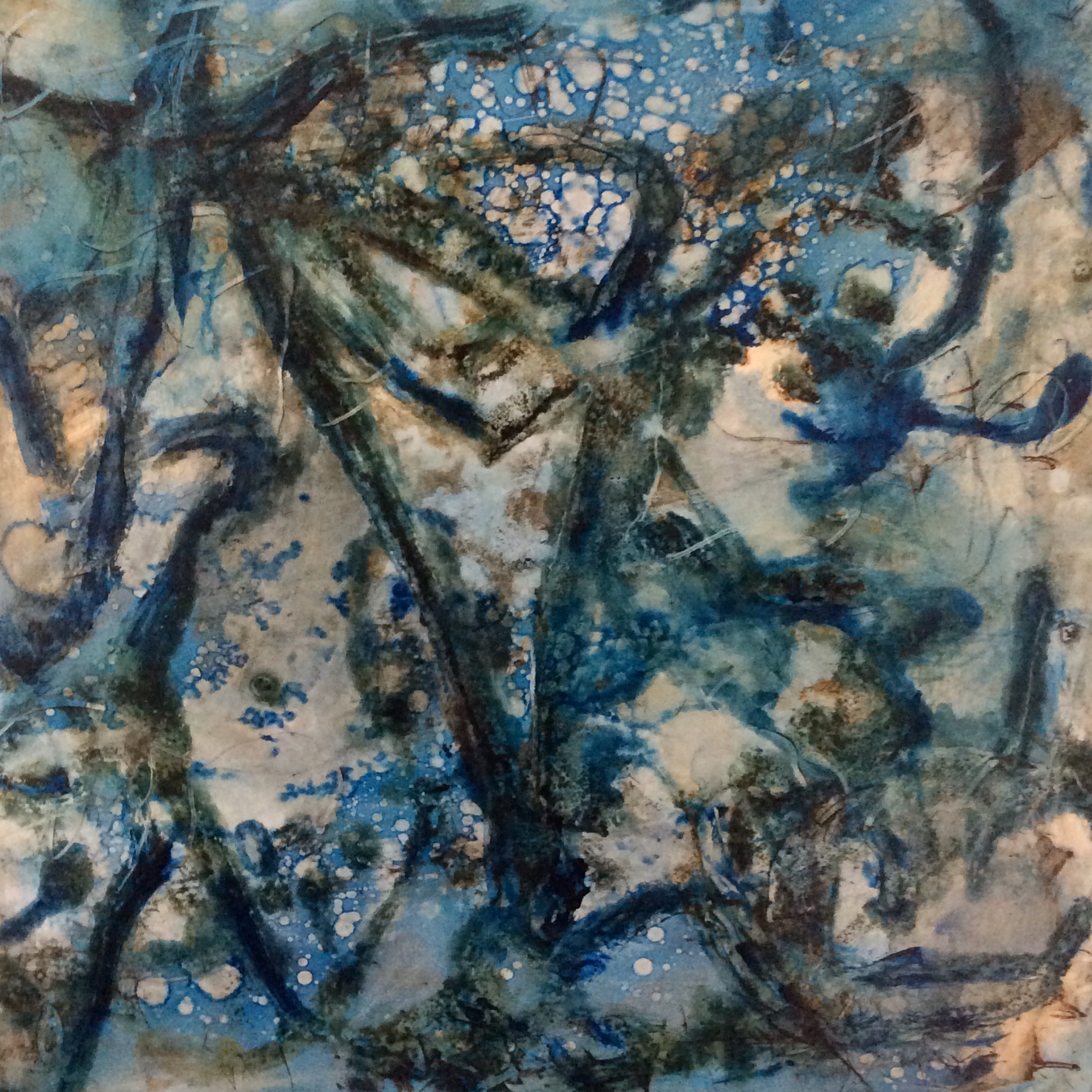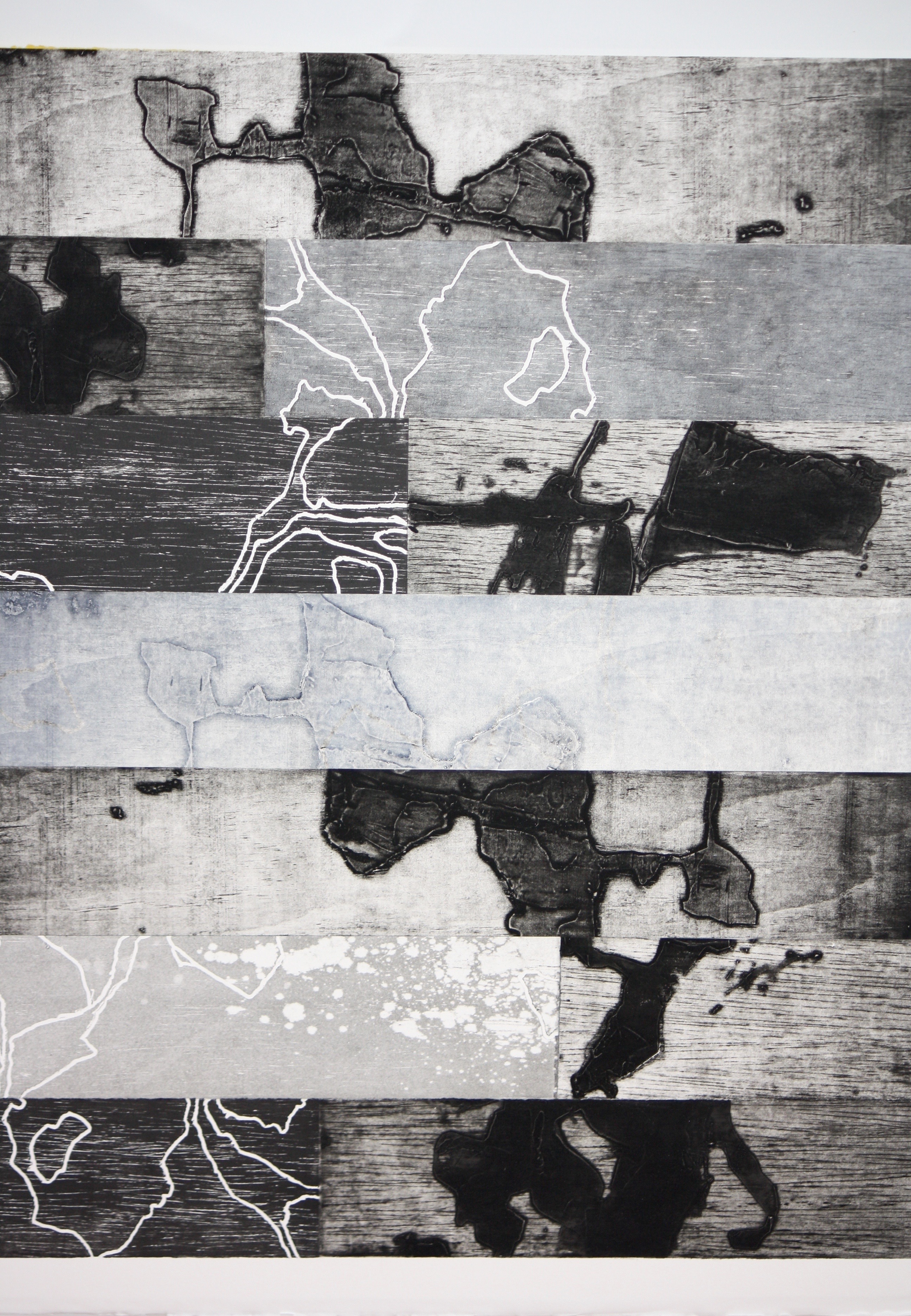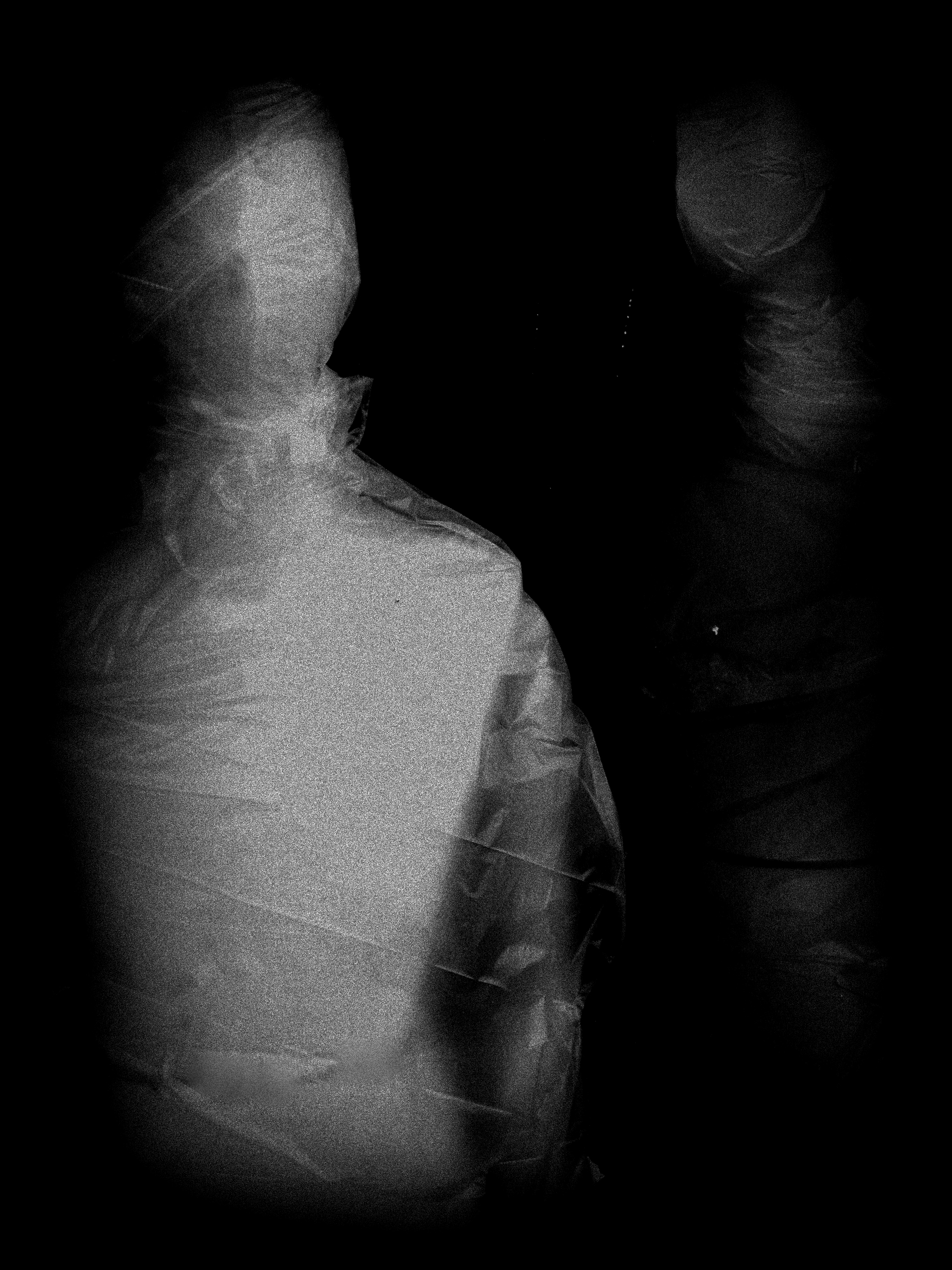 From top:
Debra Hannigan, Cliffs Place, 2011 screenprint, 29 x 21 cm
Anna Warren, Herbarium, 2015, monoprint assemblage, 20 x 38 cm
Carolyn Hunter, Moonlight Sonata, 2018, etching, edition of 10, 30 x 30 cm
Judy Smith, Morning Interlude, 2017, multiple solar-plate etching, U/S, 20 x 28 cm
Jill Harris, Variations on a Ground III, 2018, monoprint, 24 x 25.5 cm
Naomi Woodlands, Seven Days, 2018, woodblock and collagraph, 75 x 56 cm
Prue Crabbe, Enigma Variations I 14, 2016, archival pigment print, 28 x 20 cm
As women around the world gather in impassioned rallies to fight to be heard, it is fitting to celebrate the fiftieth anniversary of a printmaking group formed in Sydney in 1970 that sought the same for women in the world of the arts and printmaking.
The Print Circle was formed by fifteen skilled women, who came together with the intention of pursuing experimental and innovative printmaking techniques, to support women artists and to exhibit as a group.  They were not the first such group of women in Sydney with this aim, as the Tin Sheds Workshop had opened in1959, an exciting breeding ground for women's artistic expression.
The Print Circle and The Sydney Printmakers were conceived, nurtured and given the means to flourish as a result of the opening of an arts workshop set up in an old tannery in Willoughby in 1963, by the passionate but short-lived female artist, Joy Ewart (1916-1964). Ewart set up presses for lithography and etching in what was then the North Shore Arts Centre, now the Willoughby Arts Centre. Sue Buckley, (1911-1986) was the printmaking tutor. From these premises the Print Circle was born.  According to the Print Circle's twenty-fifth Anniversary catalogue, which buzzes with the sheer joy of creation, it was the philosophy of Buckley, an experimental artist and teacher, 'who provided the framework for the group of then twenty-five women printmakers.
The Print Circle's first exhibition was in 1971 in the Sebert Galleries in Sydney's Argyle Centre.  This exhibition was of hand-coloured woodblocks where added emphasis was put on the grain of the wood by roughing the surface with a wire brush.  From here, it wasn't long before Print Circle exhibitions travelled nationally and internationally.
The Print Circle has always sought to innovate. For its 1992 exhibition at Mary Place in Paddington, a 3-D theme was adopted, with kites, books, mobiles, sculptures and so-on incorporating print. Such innovations are now more common in print shows, but the Print Circle is generally credited with initiating this in Sydney.
There is still some way to travel in acknowledging the place of women in printmaking.  How many are aware, for example, that it was Elizabeth Gould not John Gould who created every one of the lithographic plates in A Century of Birds from the Himalayan Mountains, or eighty-four plates from The Birds of Australia before her untimely death in 1841 from childbirth.[i]  In Japan, too, there have been excellent women printmakers such as Katsushika Oi (daughter of Hokusai), who have often gone unrecognised.
While it is not the Print Circle's remit to resurrect or promote the names of overlooked or forgotten women printmakers, it does encourage and promote women in art in general and especially in printmaking. To this end the Print Circle is holding two exhibitions in 2021: Fifty Years of Inky Fingers, at Gallery Lane Cove, is a retrospective of current members' and selected past members' work. The second is Now and Then at Ewart Gallery, Willoughby Arts Centre – the Print Circle's birthplace – and includes historical work from original members Helen Best and Barbara Davidson, both of whom are current members, as well as work by Miriam Blacker, Pam Crafoord, Carmen Field, Margot Goodall and Joan Smith, and new work from current members.
The twenty-one current members of the Print Circle produce limited edition prints in various traditional media including etching, lithography, silkscreen, collagraphy, woodcut and linocut as well as solar-plate intaglio and digital media.  Other output includes monoprints, installations, assemblages and artist books as well as mixed media monotypes.  All are reflective of contemporary printmaking practice.
[i] See Melissa Ashley, The Birdman's Wife, 2018, Affirm Press
—
50 Years of Inky Fingers: Retrospective is at Gallery Lane Cove 2-26 June. Panel discussion 19 June, 11am. www.gallerylanecove.com.au
Now and Then is at Ewart Gallery, Willoughby Arts Centre, 10-27 November. willoughbyarts.org.au  
—
Join the PCA and become a member. You'll get the fine-art quarterly print magazine Imprint, free promotion of your exhibitions, discounts on art materials and a range of other exclusive benefits.