Above:
Lana De Jager, And just like that they had escaped the patriarchy, 2023, solar plate etching and polyester plate lithography, 36 x 50 cm. Courtesy Print Council of Australia
Below:
Alethea Richter, Diffusion (state 1), 2023, silkscreen print, 55 x 55 cm. Courtesy Print Council of Australia
Arwin Hidayat, Kumpulan roh jahat (group of evil spirits), 2023, acrylic and marker on paper, 80 x 110 cm. Courtesy 16albermale
Anna Russell, Shibboleths
Louisa Bujor, Vibrating Colour, 2019. Courtesy Monash University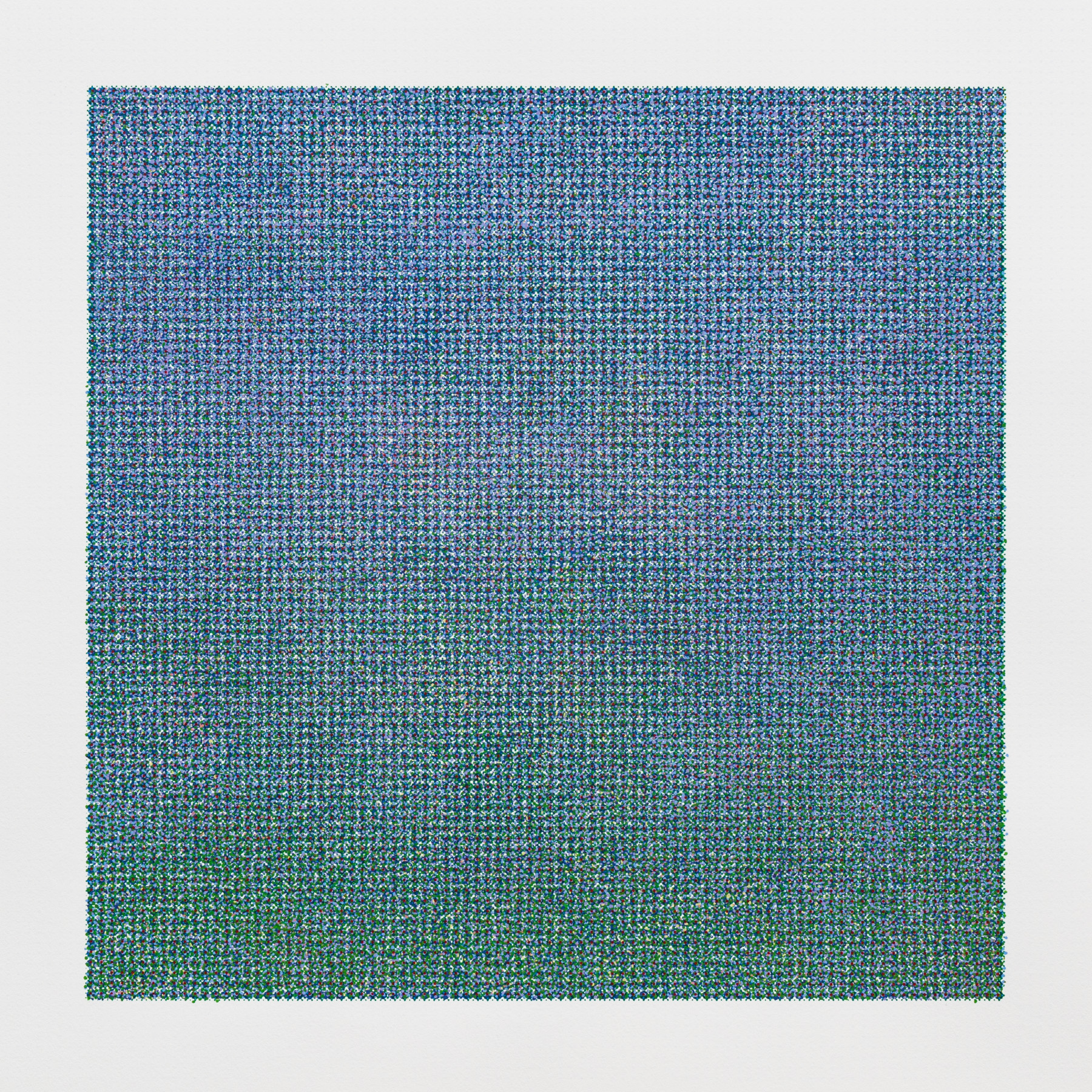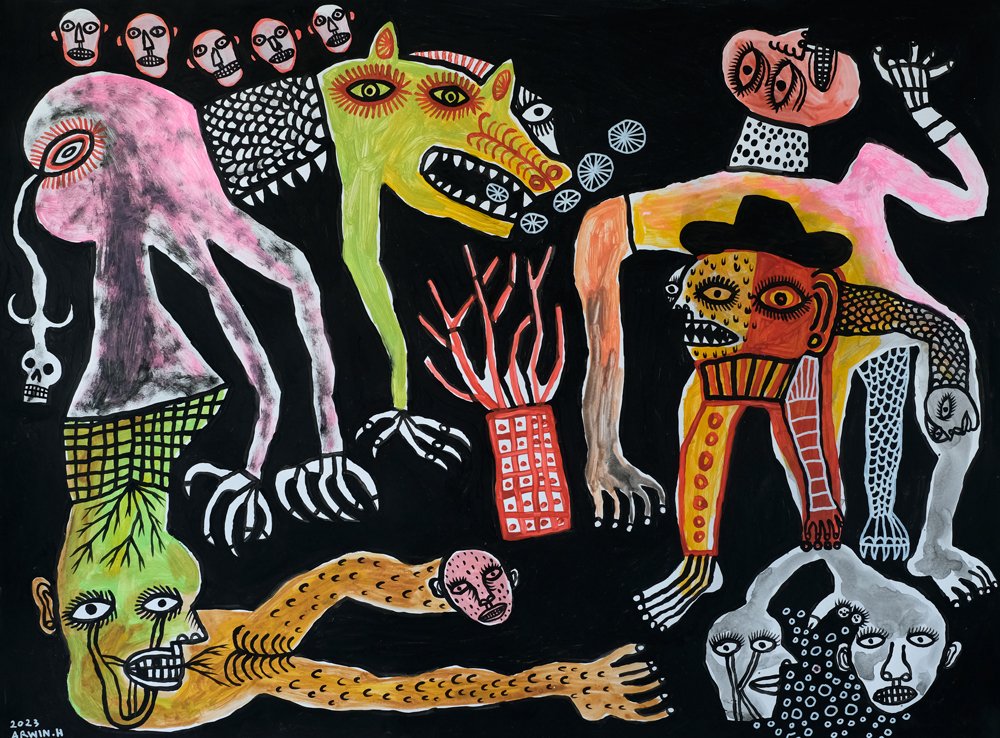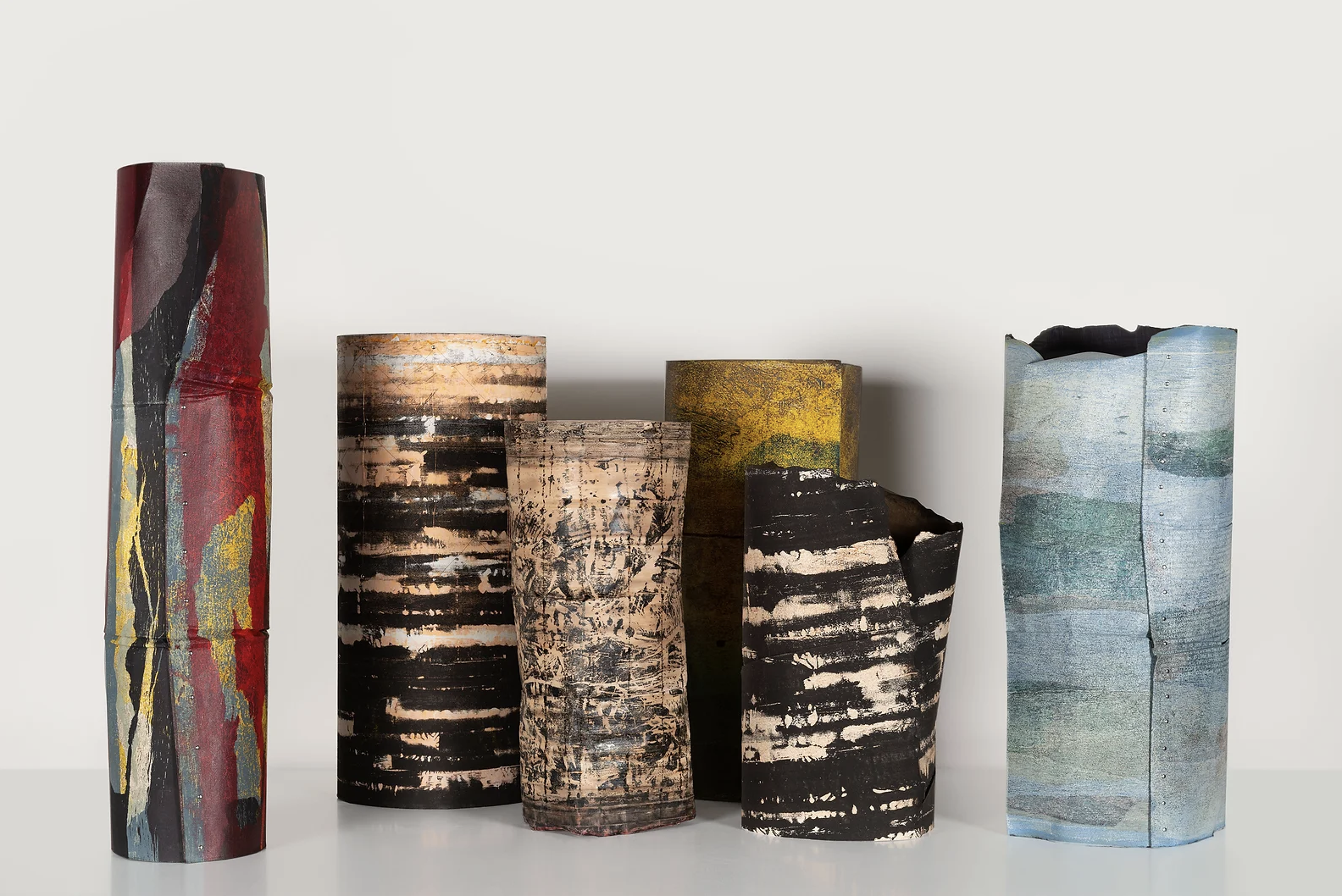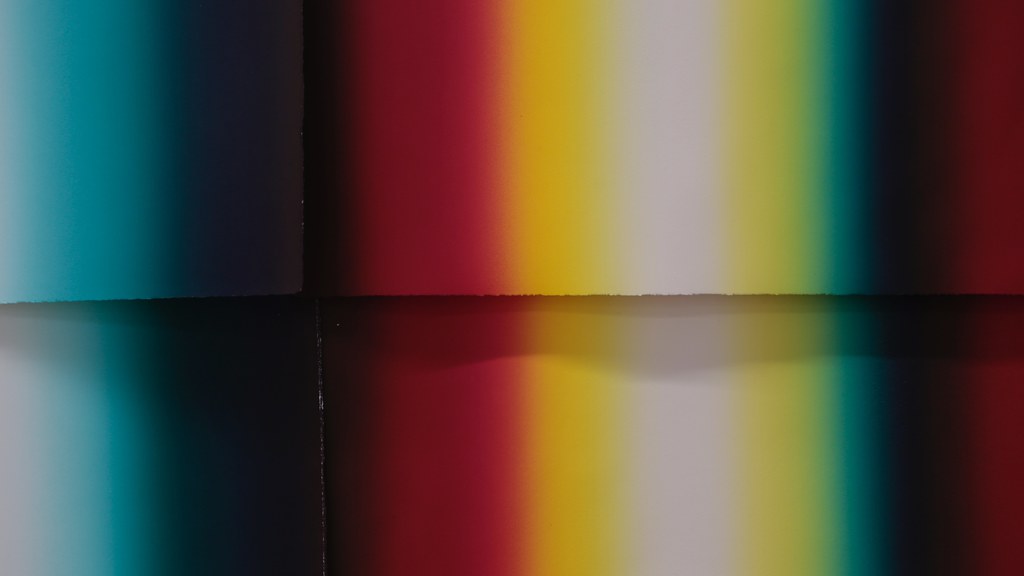 To visit Sydney Contemporary Art Fair is to be blitzed with a cacophony of ideas, colour, and people. Reflecting on the 2023 fair, Paper (self-described as "a fair within the fair") cultivates the best parts of this sort of experience. The conceptual and technical ingenuity of artists working with paper is exhilarating. From Arwin Hidayat's colourful, mythic puppets to Anna Russell's stoic and regal paper sculptures, the diversity of approaches results in a great range of paper art. The host of colourful characters – printmakers, scholars and technicians, not to mention the generous Paper curator, Akky van Ogtrop – made for a buoyant experience at the mammoth event. Sydney Contemporary was made all the better for the conviviality and earnestness of Paper.
Stepping into Paper from the rest of the fair, a shift is evident. Perhaps it's the physicality of Paper, where artworks are often riffled through, creating an immediate connection with the viewer. Perhaps it's the camaraderie between the artists and galleries, who have been exhibiting at Paper side-by-side for some years, and often know each other outside the fair. Dr Therese Kenyon, for example, was at the Print Council of Australia (PCA) stand while her studio neighbours exhibited works at UPSPACE (Ultimo Project Studios). All the same, many of my conversations with Paper artists and arts workers revolved around the new and novel galleries. Krack! Studio staff travelled from Yogyakarta, Indonesia, to share their attentively rendered prints and art books. Immediately playful and tactile, the great array of works brought enchantment and polish. 16albermale Project Space, also a newcomer in 2023, had Arwin Hidayat's works, some of my favourite in the fair. His gloriously, joyfully grotesque figures in 2D prints and as puppets manifest a fluorescent id. The refinement and determination of his practice are self-evident, as vigorous as his artworks. His work was a memorable, delightful inclusion in Paper.
Conceptually and technically not so distant from Hidayat's work was that of Perth-based Matthew Clarke, represented by Mossenson Galleries. Clarke's works are usually personal (often depicting family members) and joyful scenes of everyday life. In Bird Drawing 6 and Art Bird, the artist compartmentalises the canvas with blocks of colour, sometimes with black outlines: he enforces delineation throughout his abstractions and thus asserts a bold style.  Earth-bound and dense, many of his works seem also to encourage a clockwise sweep of the eye, as if the viewer were a sentient star witnessing the spinning of Clarke's world.
Just around the corner from Mossenson was the PCA stand. Reflecting the broader Paper contingency, the PCA showcased a diversity of size, colour, and themes in its current and former Print Commissions. Lana de Jager's …And Just Like That, They Had Escaped the Patriarchy was the best-selling print from the stand: audiences were drawn to the detailed faces of hopeful women looking forward to an oppressionless future. Jager's depiction of both billows and drapes of material alongside fairy-tale puffs of smoke was a testament to her technical abilities. Alethea Richter's Diffusion (State 1) was another. This work surprisesd those drawn into a close encounter: its shimmering grey edges highlight the artist's incredible attention to detail, missed by distant and quick glances.
That artists are still finding original and exciting ways to explore an ancient medium is a testament both to these artists, and paper itself. Anna Russell's print sculptures were visually textural productions employing intelligent use of colour and layering. Folded on themselves and fastened with pins to create upright cylinders, they are propelled into something more experimental and, ultimately, regal. They sit majestically as some of the more unique print works within Paper. Across the aisle, works by Louisa Bujor at Firestation Print Studio were also compelling. Shimmering straits of bold colour capture the eye, and keeping them there is the investigation of pigment liminality within the paper's plane. In the delightful salon-style hang showcasing dozens of works by other artists, the small prints stood headstrong, not overwhelmed by those around them.
Key to the success of Paper was the steady endurance of the artists and arts workers bolstering each gallery. Special mention must be given to the artists who attended their stalls either by themselves, or as a very small group: the boundless enthusiasm and presence of mind required of these individuals over many days was impressive. The Sydney Morning Herald described Sydney Contemporary as "the exact event" Sydney needed. It goes without saying, then, that in the way Sydney Contemporary Art Fair is essential to its city, artists and arts workers are themselves integral to the fabric of the fair.
Join the PCA and become a member. You'll get the fine-art quarterly print magazine Imprint, free promotion of your exhibitions, discounts on art materials and a range of other exclusive benefits.