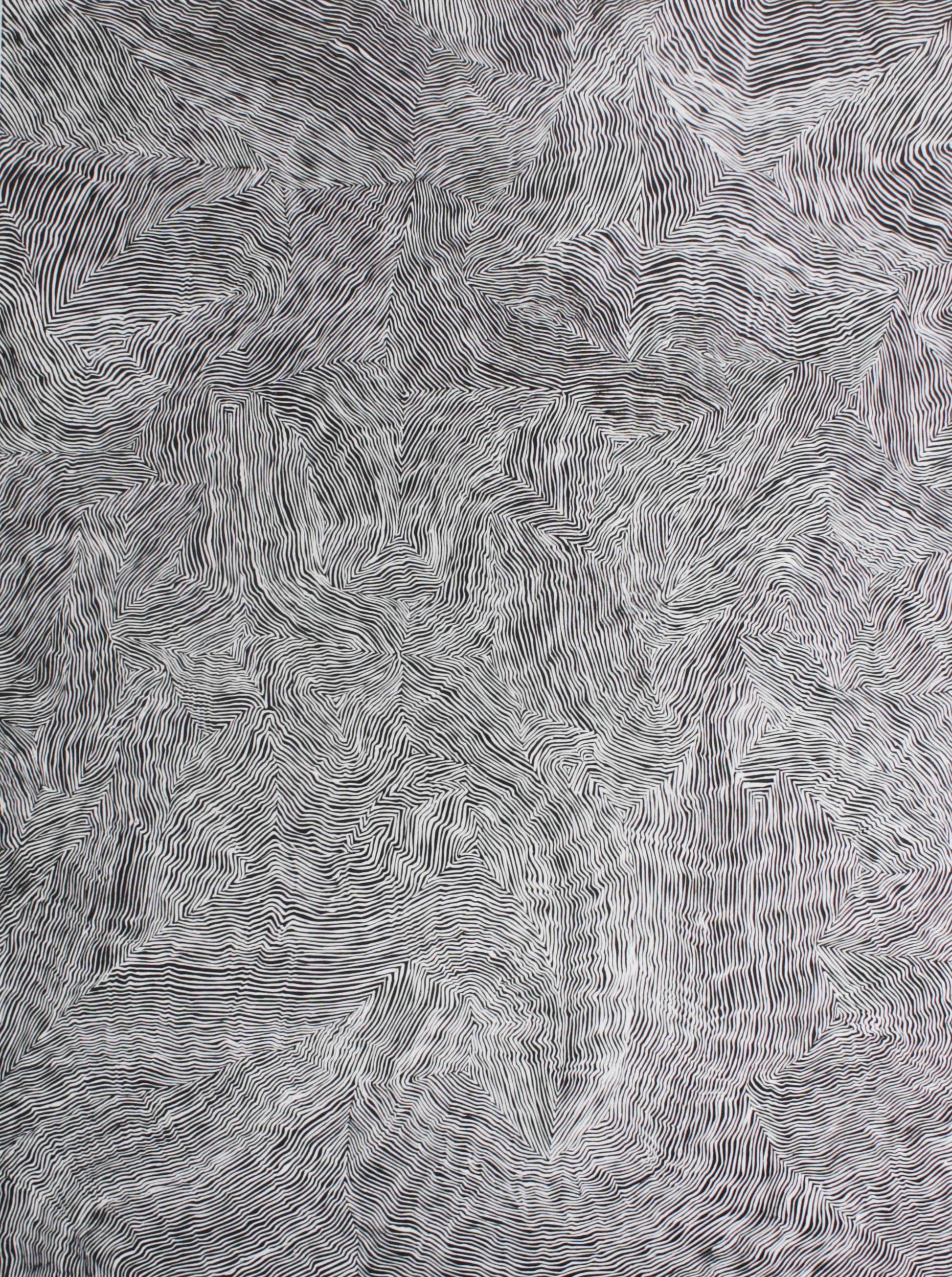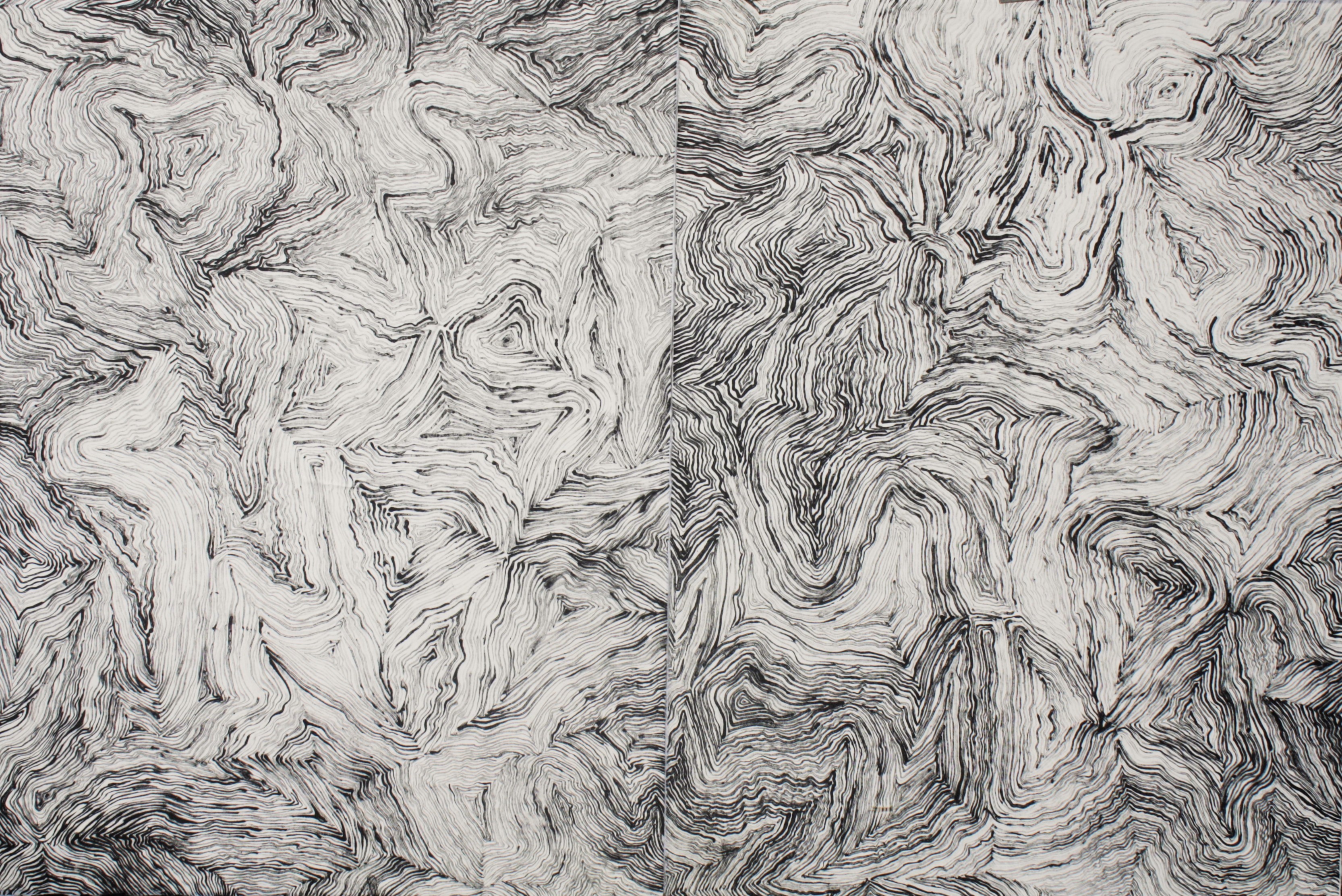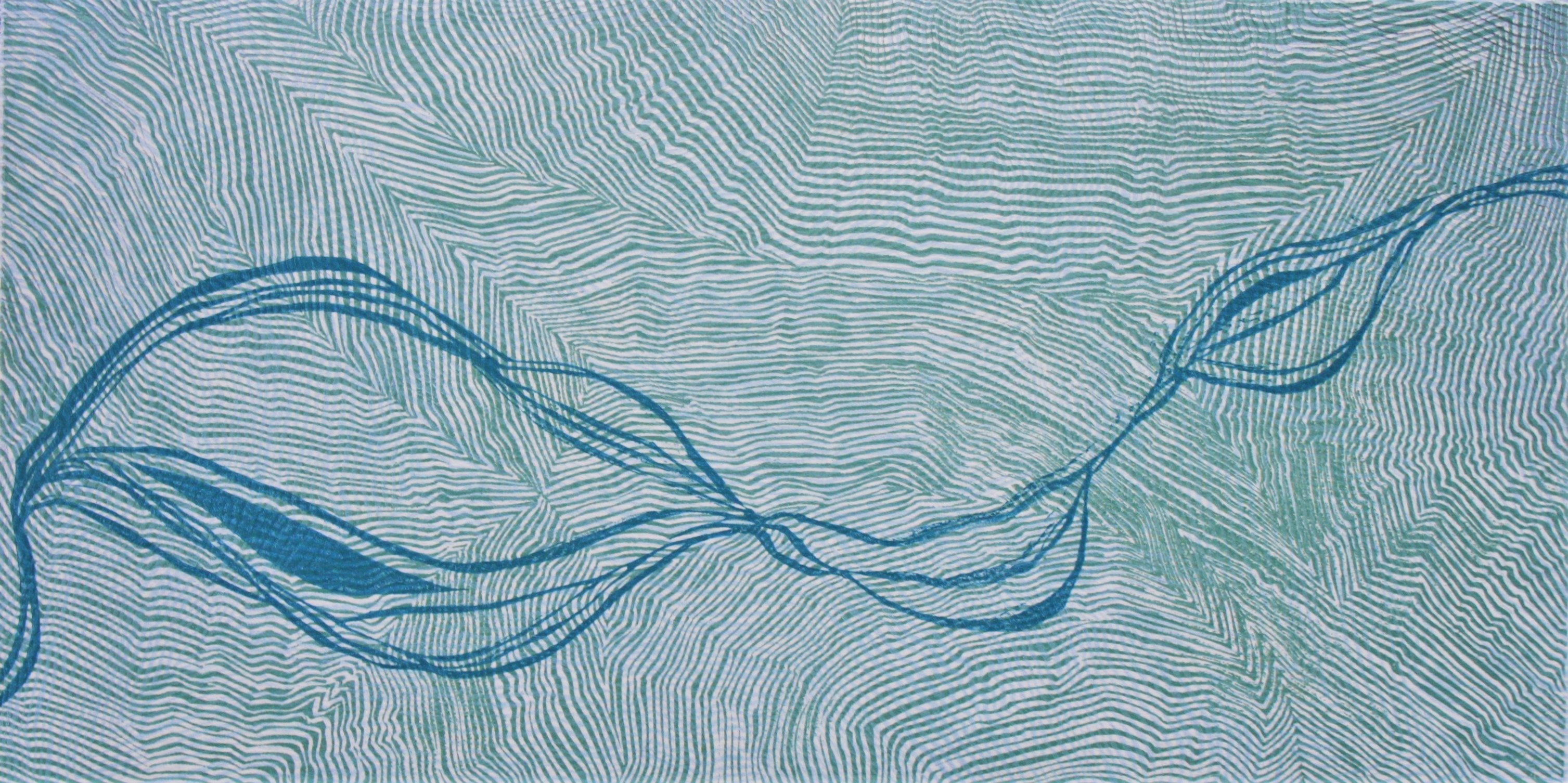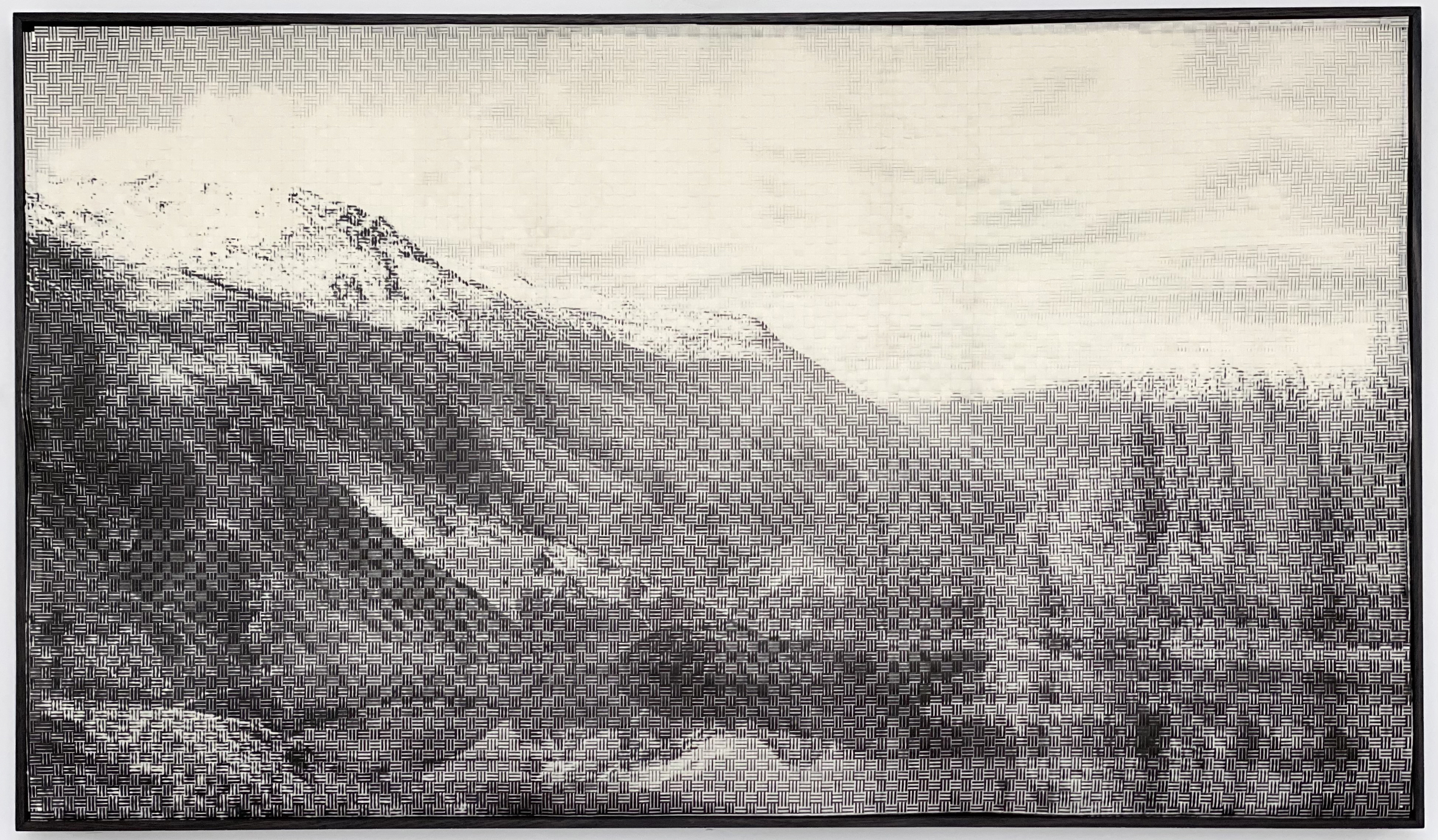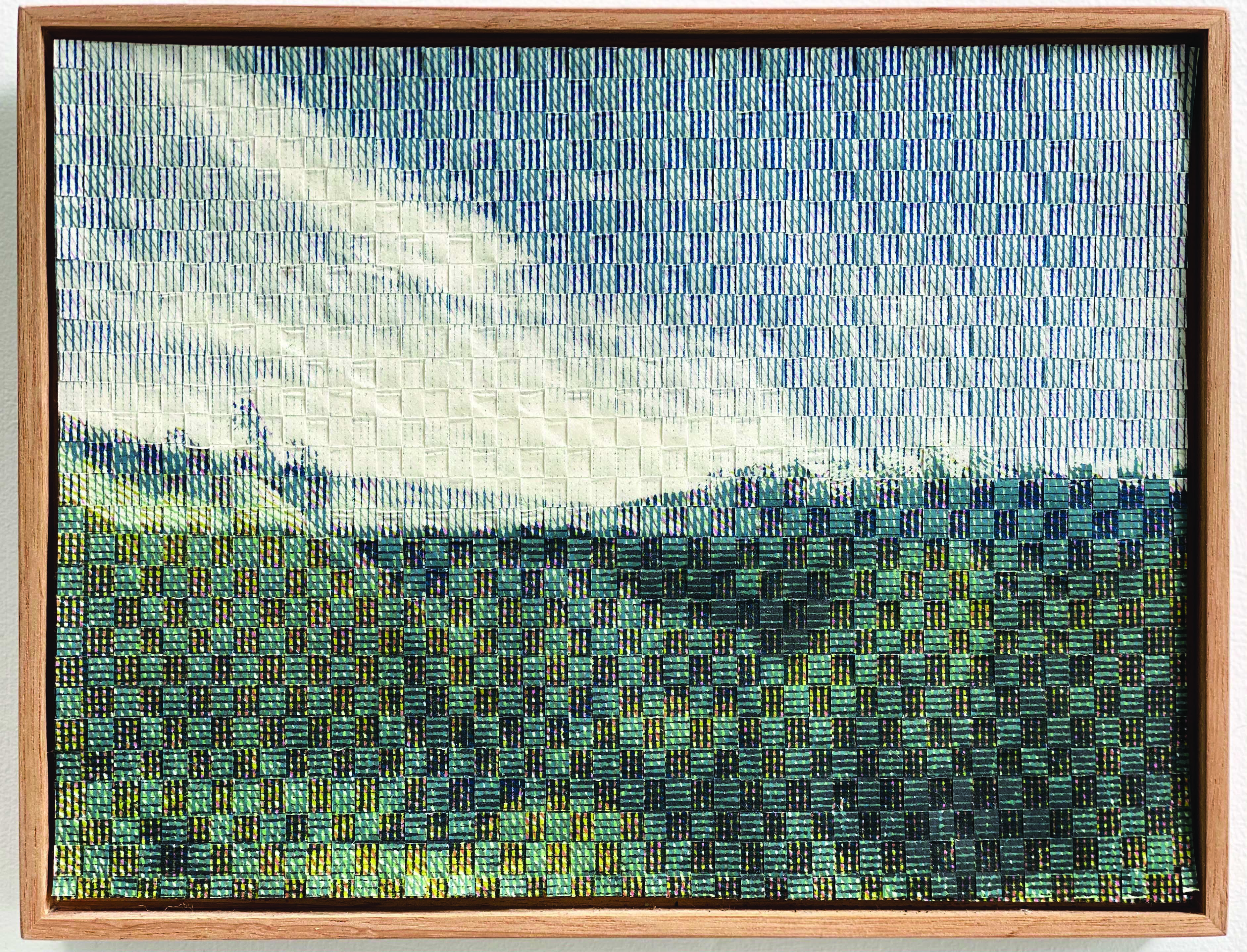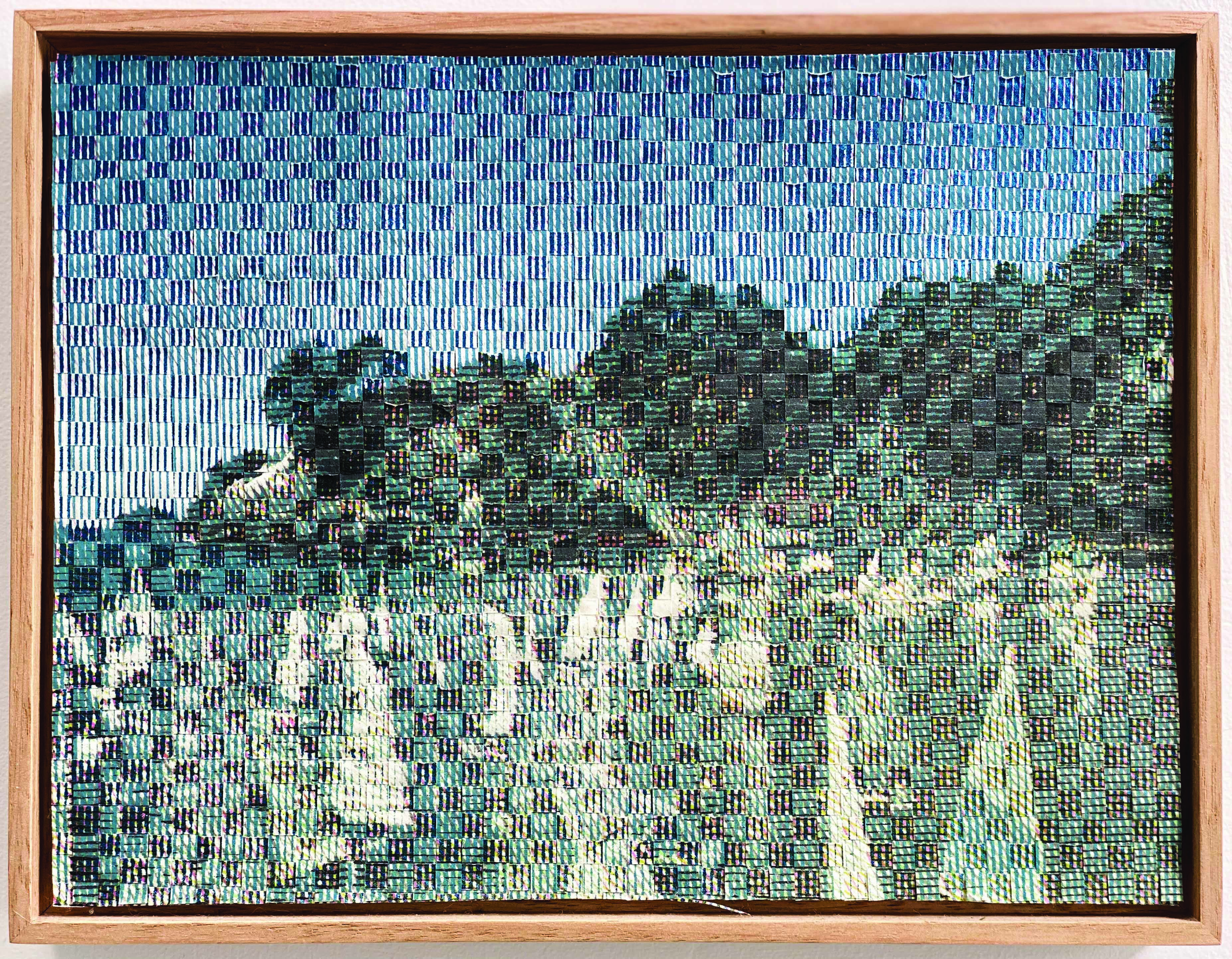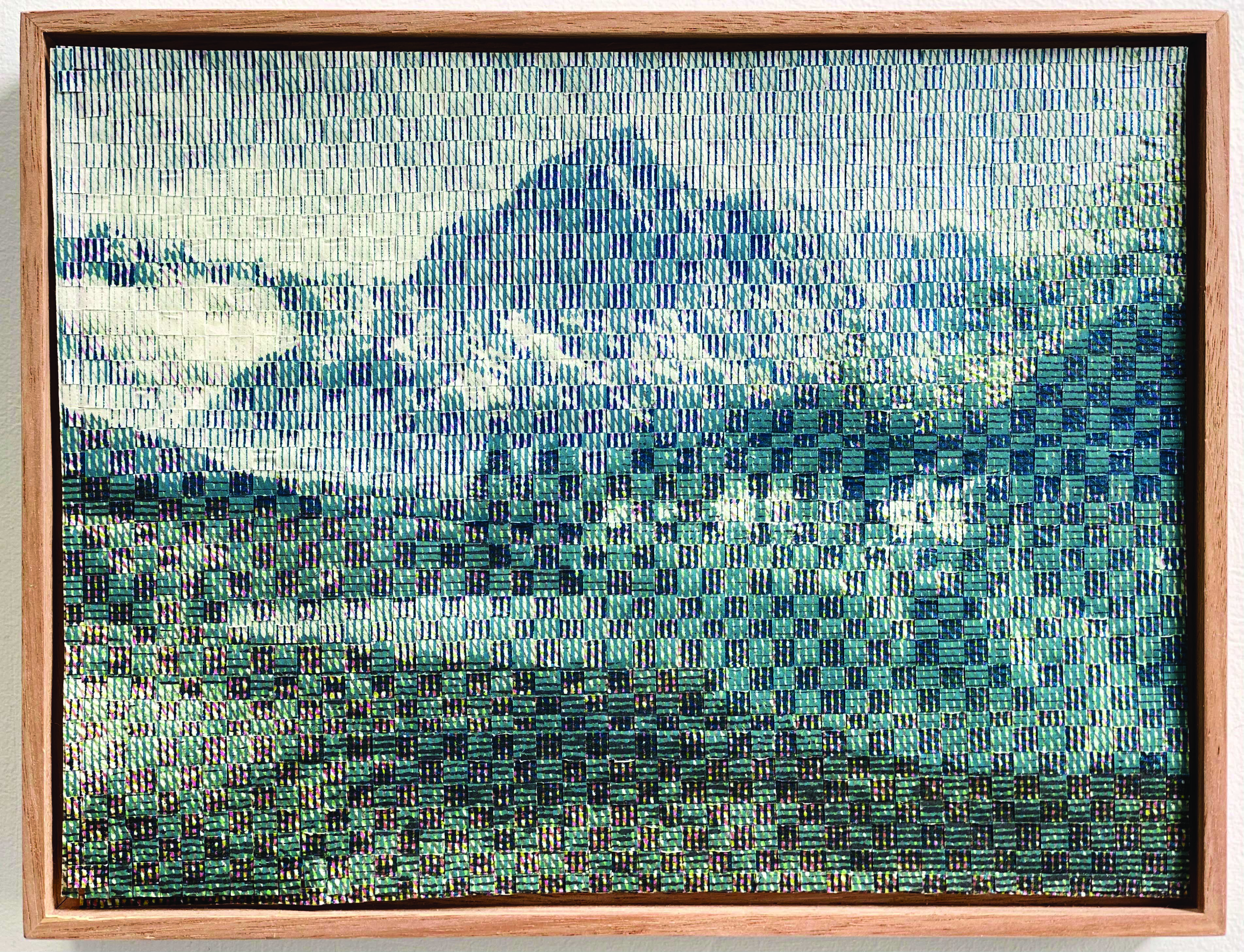 From top:
Belinda Reid, Resolution Winter, 2021, sliced and woven photolithographic prints, 23.3 x 17.5 cm, 1/2
Jennifer Tarry-Smith, Does It Ever End? 1, 2021, linocut,76 x 56 cm, 3/10 V.E.
Jennifer Tarry-Smith, Tangle, 2021, lithograph, 3/4, 61 x 91 cm
Jennifer Tarry-Smith, Inside-Out, 2020, lithograph, 56 x 38 cm, 2021 4/5 V.E.
Jennifer Tarry-Smith, Thirteen W, 2020, linocut, 30 x 15 cm, 1/7 V.E.
Belinda Reid, Resolution, S2021, sliced and woven photolithographic prints, 128 x 73 cm, 2021, 1/2
Belinda Reid, Resolution Spring, 2021, sliced and woven photolithographic prints, 23.3 x 17.5 cm, 2021, 1/2
Belinda Reid, Resolution Summer, 2021, sliced and woven photolithographic prints, 23.3 x 17.5 cm, 1/2
Belinda Reid, Resolution Autumn, 2021, sliced and woven photolithographic prints, 23.3 x 17.5 cm, 1/2
Q: What were some of the foundation ideas for this exhibition project?
A: Printmaking is imperative to each artist's practice, yet both challenge its reproducible nature. There is an appreciation for the hand-made, for the process of printmaking and for the methodical and labour-intensive means of making.
The act of laying down lines and weaving together fine strips of paper is an ongoing, intuitive process that leads both artists to being so immersed in their work, they lose track of time and space.
Q: How did the artwork selection take place?
A: The selected prints respond to one another through the continuation of line and colour. The serendipitous cohesiveness that occurred was generated by the deep familiarity the artists had of each other's prior works.
Q: How does the exhibition manifest – what do visitors experience?
A: The viewer is first presented with an artwork by each artist, positioned side-by-side on the farthest wall. Both artists capture their viewer from a distance and draw them in as they inquisitively search for detail and methods of making. For Reid, the closer her work is viewed the more it abstracts, pushing the viewer away and pulling them back in again. For Tarry-Smith, the detail of each line is clearer up close in comparison to being viewed from a distance where the lines converge and divulge to create an abstract form of movement. These contrasts act to immerse the viewer as they move between the artist's works that interact with and challenge each other, the viewer, and the space they inhabit.
Q: What are some of the key works and what subject matter do they deal with?
A: In this exhibition, Tarry-Smith has created a series of lithographs and linocuts; the fluidity of line and movement evident in her lithographs and the distortion of pattern can be seen in her linocuts. Each line carved out of linoleum in Does it ever end? deviates a little from the line that came before it, gradually morphing into a larger, contorted shape or occasionally interrupted by a void. The rhythmic, ruminative process of producing the line-based artwork is, for Tarry-Smith, juxtaposed in the repetitive, systematic process of printmaking.
Reid's large work resolution is a composition of fragments of multiple images representative of home. Reid's growing up in New Zealand the light and shadow of the mountainous landscape and its meeting of water is explored in this large work producing an image that is not a single season, time or place, but an inner sense of home. Working with fragments of images, digital deletion and reconstruction, the layering of ink, and the cutting and weaving of prints, the processes map the formation of her memory of home.
Q: What is it about the printmaking experience that you most appreciate?
A: At the core of Reid's practice is the process of deconstruction and reconstruction. In her process of producing a print the potential to deconstruct and reconstruct imagery through a methodical process is limitless. Within the planning and method there are surprises and serendipitous accidents that continue to challenge and develop her practice, method, and the works produced.
Tarry-Smith finds satisfaction in the process-based technique of printmaking, and has a considerable appreciation for the charm of the hand-made and the mark-making of the artist. She finds something rewarding in following all the steps and being able to control each process and choose the best material/ technique. There is the constant threat of something going wrong, she continually finds herself problem-solving, experimenting and learning new things along the way. The challenge of it being impossible to make the 'perfect print' is what keeps her returning to the press.
—
Quintessence is at Firestation Print Studio until March 19
www.fps.org.au/gallery-current
—
 Join the PCA and become a member. You'll get the fine-art quarterly print magazine Imprint, free promotion of your exhibitions, discounts on art materials and a range of other exclusive benefits.