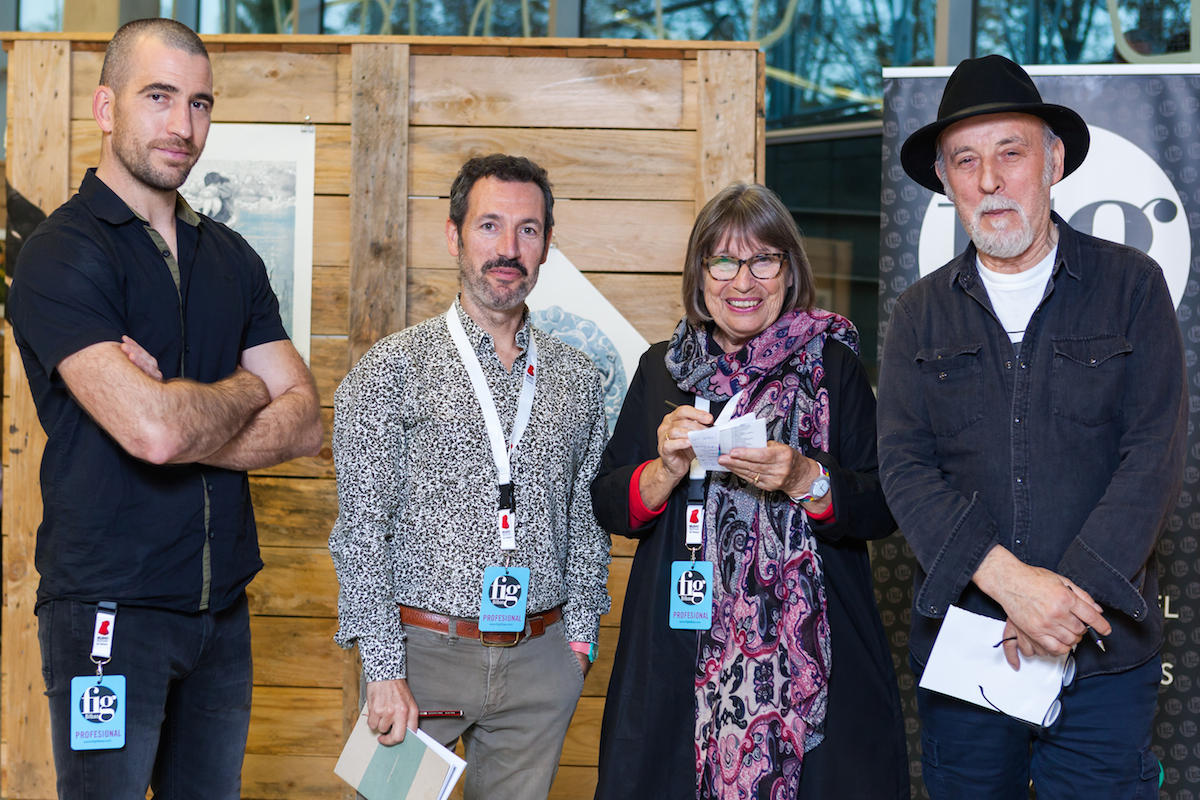 New Year Message from the PCA President
PCA President Akky van Ogtrop welcomes the New Year and recaps the year that was.
MArch 21, 2018
In Interviews

Dear Members, Friends and Supporters,
I am sitting in front of my screen, thinking how best to write a special message to welcome in the New Year, and celebrate the special character of an organisation like the Print Council of Australia – its successes, and challenges over a 53 year history.
The beginning of the year provides the time and space to look back on the year before. As always we produced our quarterly magazine IMPRINT, running since 1966 and probably one of the last printed specialist publications, keeping you up to date with the Works on Paper world. We had another successful year for our unique PCA Print Commission program, an opportunity that is open to all printmakers to enter (entries are open now).
Other highlights for 2018 include the plate_tone exhibition in Melbourne which showed printmaking students' work from around Australia, our AGM and Print Tour of Adelaide, PAPER CONTEMPORARY at Sydney Contemporary, and representing Australian printmaking at FIG Bilbao international art fair in Spain. We also developed and rolled out a new website that allows members online access to manage their membership accounts, and to top it off we held a second PCA Member Print Exchange that was exhibited in Melbourne and Sydney – a dynamic and action packed year.
Looking Forward
This year we'll work to shine a light on regional printmaking, collaborating with a range of organisations to do so.
We start the year with the exhibition from the PCA Archive at Parliament House in Canberra. Imprint: Survey of the Print Council of Australia (4 March 2019 – 12 May 2019) will feature 58 works curated from our collection, including rare and early impressions by artists such as John Brack, Barbara Hanrahan, Fred Williams, and Hertha Kluge-Pott, along with many hidden treasures from the archives. Make sure you get a long if you can.
In September PAPER CONTEMPORARY returns to Sydney Contemporary, and later that month a joint Japan / Australia print exhibition will be launched at Caloundra Regional Gallery with an accompanying print symposium. Stay tuned for further info on this exciting project that will activate the regional QLD print community and forge new connections in Japan. And of course IMPRINT, the PCA Print Commission and Ursula Hoff Essay will continue to stimulate and inform.
Support
The scope of what the PCA do to promote printmaking and provide opportunities for artists is vast – but you may not be aware that we receive NO government funding.
That means we have to raise revenue from non-government sources to continue to do our work. This is an enormous task for a small organisation. I am reaching out and ask for your support to continue to fulfil our role in the Australian printmaking community and beyond.
There are lots of ways to support:
I urge you to take action today and support the PCA through one of the measures above – even the smallest contribution helps.
I look forward to meet many more PCA members at special events as we continue in 2019 to move ahead together.
Best Wishes,
Akky van Ogtrop
President – Print Council of Australia Inc.
IMAGE CAPTIONS
Main: Akky van Ogtrop (second from the left) and exhibitors at Fig Bilbao, Spain November 2018.
Top Left: UNSW Art & Design student JAH in front of her artwork in the plate_tone exhibition June 2018
Top Right: Print Workshop Space at PAPER CONTEMPORARY, September 2018
Above: BARBARA HANRAHAN Heroine (detail) 1974, etching. PCA Print Archive Collection.