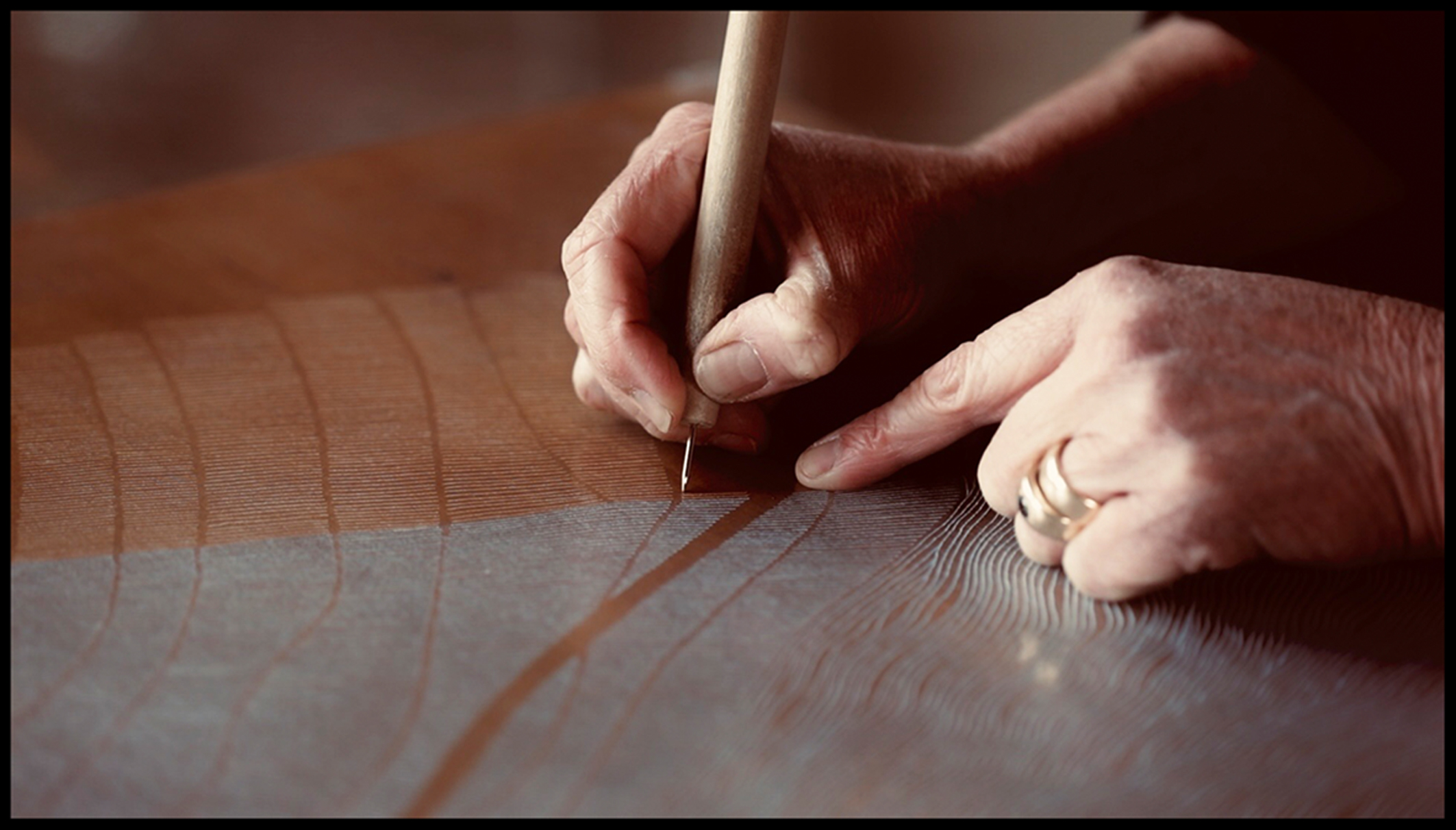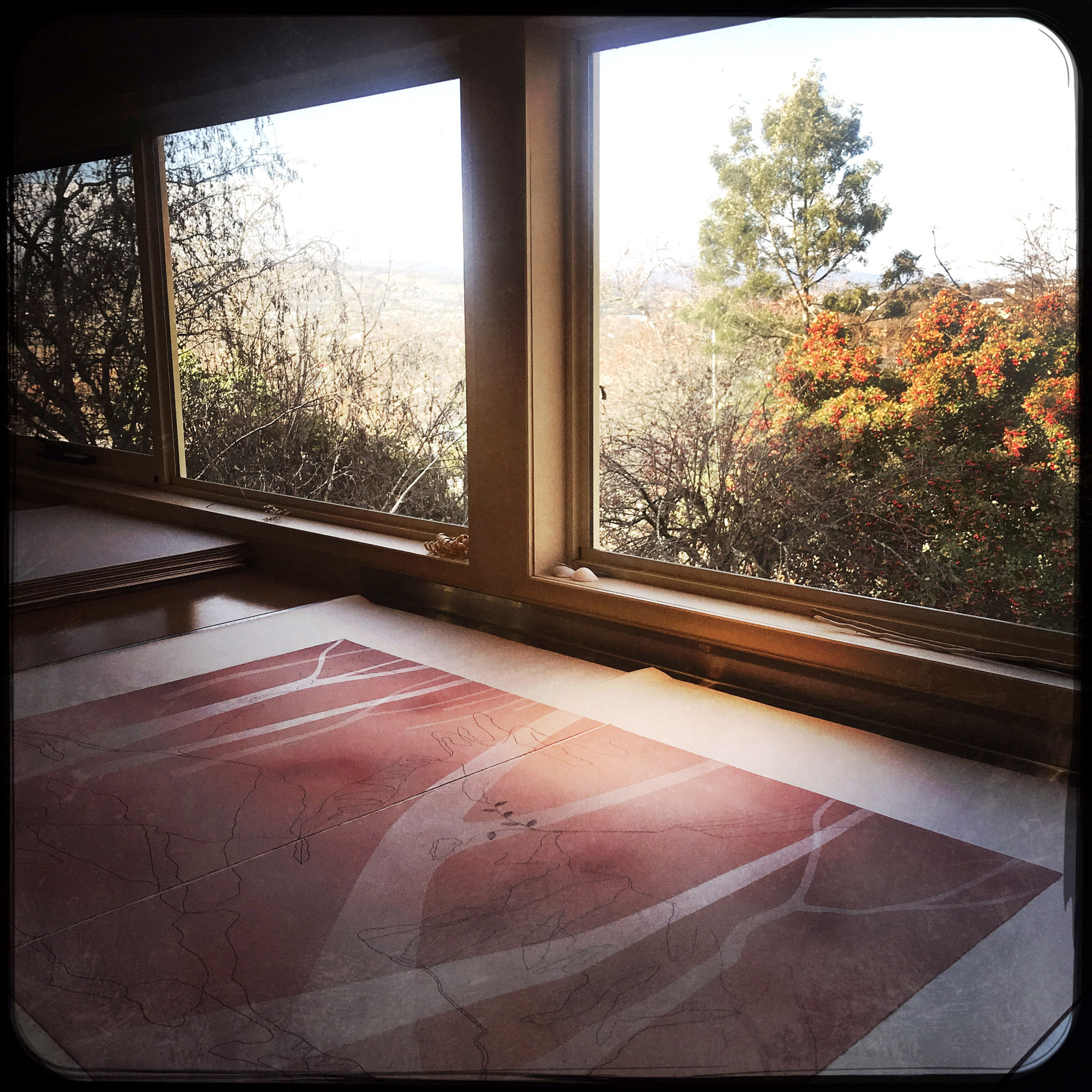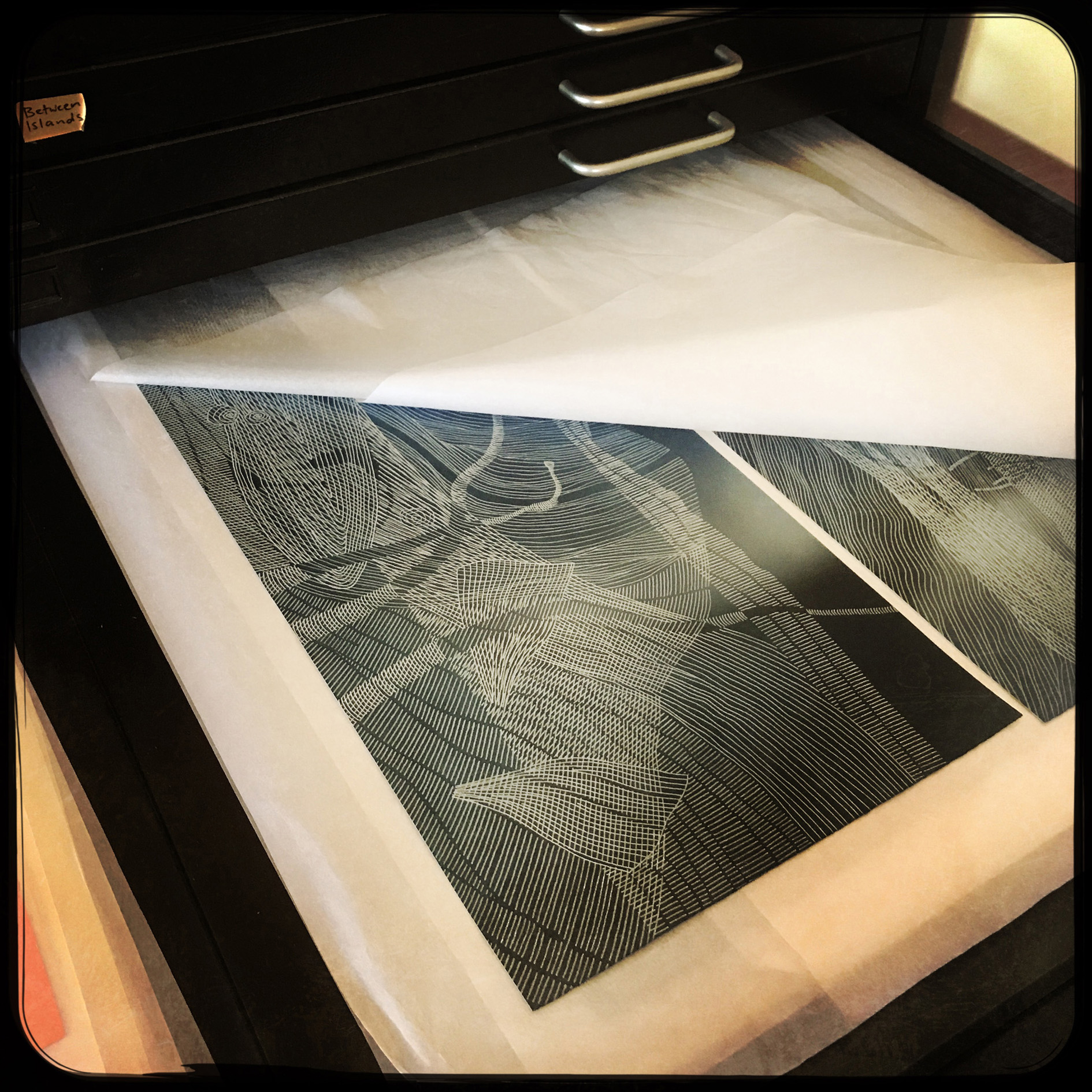 From top:
Melissa Smith at work in her studio.
Q What are you working on at the moment, or recently, and what are the ideas that lead to the work?
My recent exhibition of prints, Beyond Thoughts at Handmark Gallery, Hobart responded to the biodiversity of the Manly Dam Reserve environment in Sydney and to another body of water and its surrounds, Lake Sorell in Tasmania. I have been drawn more and more to these places that exude quietness. They offer a chance for self-reflection and awareness, where you have can clear your mind and go beyond thought in that silence.
At the moment I am researching and building on this recent body of work; further experimenting with layering techniques and colour palettes with the aim to keep developing the making process and exploring this notion of silence in the landscape.
Q Please reflect on the nature of your working space – maybe some history, why you chose it and what it is that you like or don't like about it.
My home studio occupies a space above the garage. I have a wonderful elevated view out of a panorama of windows, as if I am in the treetops, able to survey the garden below and the Ben Lomond Plateau in the distance. Originally used as an office the first thing I did when I moved in was to pull up the carpet and paint the floor red to create a warmth and give energy to the room. My blue press provides an appropriate colour contrast.
Q How are you going with the social isolation?
For many other artists, art making is often a solitary process; however, in the current climate the privilege of access to a home studio has enabled me to have a sense of routine. The quiet world we have been living in has enforced a slowing down and the chance to draw a deep breath, which maybe I needed to take. Not having physical contact with family and friends during this time has been the hardest part.
Q What are your plans for a future project or two?
An invitation to show at Queenscliff Workshop and Art Gallery later next year is an exciting opportunity and will be the focus of my production over the ensuing months. In between time I will also be creating a print to contribute to the amazing Overwintering Project, in response to local migratory shorebirds and their habitats.
—
Join the PCA and become a member. You'll get the fine-art quarterly print magazine Imprint, free promotion of your exhibitions, discounts on art materials and a range of other exclusive benefits.