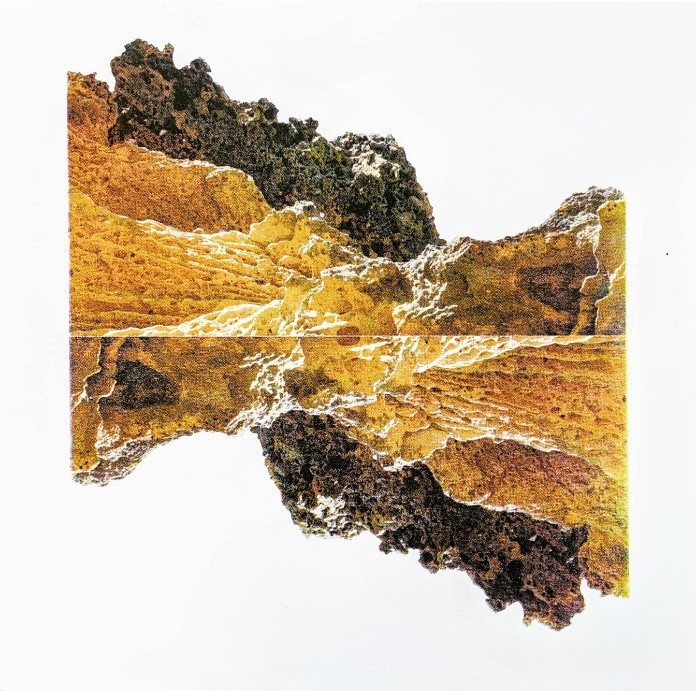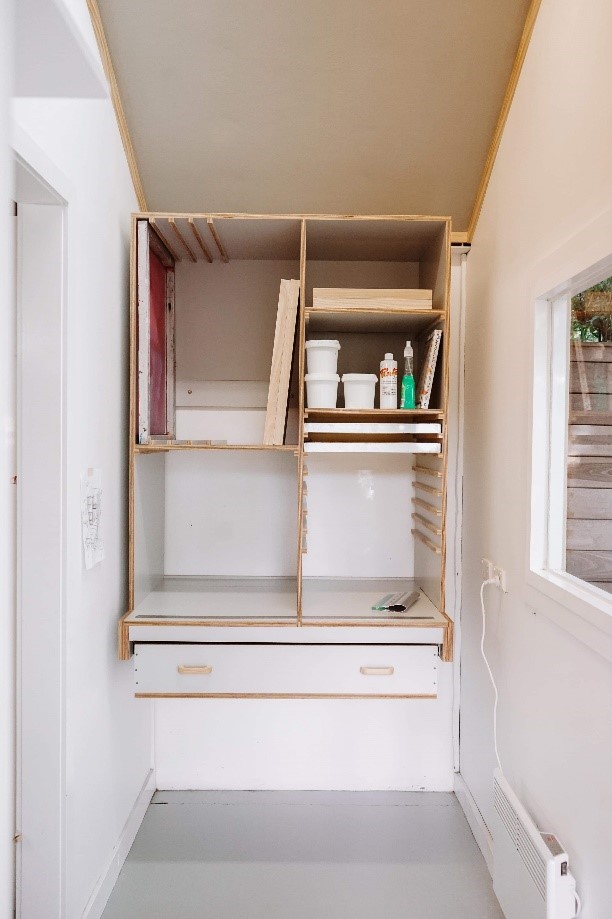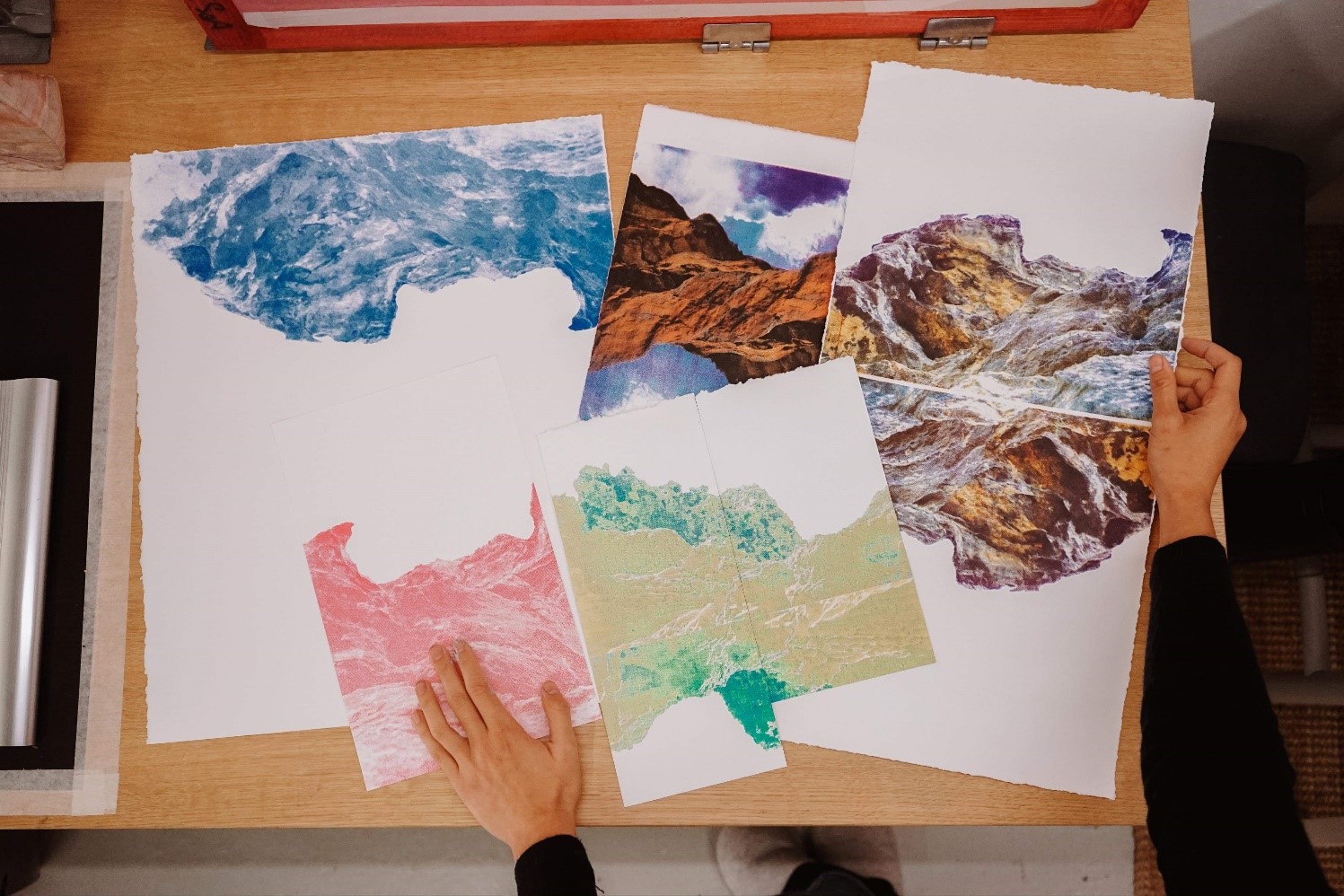 From top:
Georgia Steele at work in her studio; new work; the studio design.Photography by Bryden Williams
I have just completed an edition of prints for a print exchange, Entrancing Others, which is a portfolio of forty-four prints with one print being donated to the Gippsland Art Gallery and exhibited later this year. My print is a four-layer colour separation of a collaged landscape. I was looking at creating a balance in an image through erosive landscapes. The floating rockface flipped creates a sense of centrality, while the four-layer matrix has a three-dimensional effect – sandstone rendered in halftone pores. It was a great feeling to be printing in a space that I spent so much time planning and painting.
The space takes up half a double garage at my family's home in Williamstown. Fortunately, there is a small room attached that I have made into a darkroom. The space includes a press and hinges fixed to a table for screenprinting. I commenced studio set up in October 2019 and slowly worked on it over time. Due to COVID-19 with unlimited time at home and most of my upcoming plans out the window, I had time to finish the project. Brainstorming the best way to make the most of small spaces, I decided a custom cupboard/storage set up would be best. The dark room accommodates both etching and screenprinting, plus a sink for wash out and an exposure unit: plenty to fit into a small space. I sketched a design for the storage space/ etching station and enlisted my partner Bryden Williams to fabricate my design. With his greater knowledge and expertise my sketch came alive. With a background in art installing he found a fantastic way to hang the cupboard to float off the ground and sit perfectly to suit my height. If you are thinking of setting up your own space, I strongly suggest customising your space to suit you. It is a fabulous outcome, even better than I could have imagined.
I am happy with how the space is shaping up, methodically thinking about a functional space that is also in my style. With the potential for access for other local artists and an interest in collaborating in the future, it is a creative space that is designed for the potential of specialising in photographic print techniques. Etching and screenprinting are my go-to mediums, plus cyanotype and solar plate.
Isolation has its ups and downs, however I have managed to make the most of this period by putting my art practice first. I was studying honours at RMIT and decided to defer due to there being no access to studios. This studio was a project I started last year, and this was my opportunity to finish that. There is still much to do but the space is now functioning. I miss going to galleries and seeing people and look forward to that in the future.
—
Join the PCA and become a member. You'll get the fine-art quarterly print magazine Imprint, free promotion of your exhibitions, discounts on art materials and a range of other exclusive benefits.