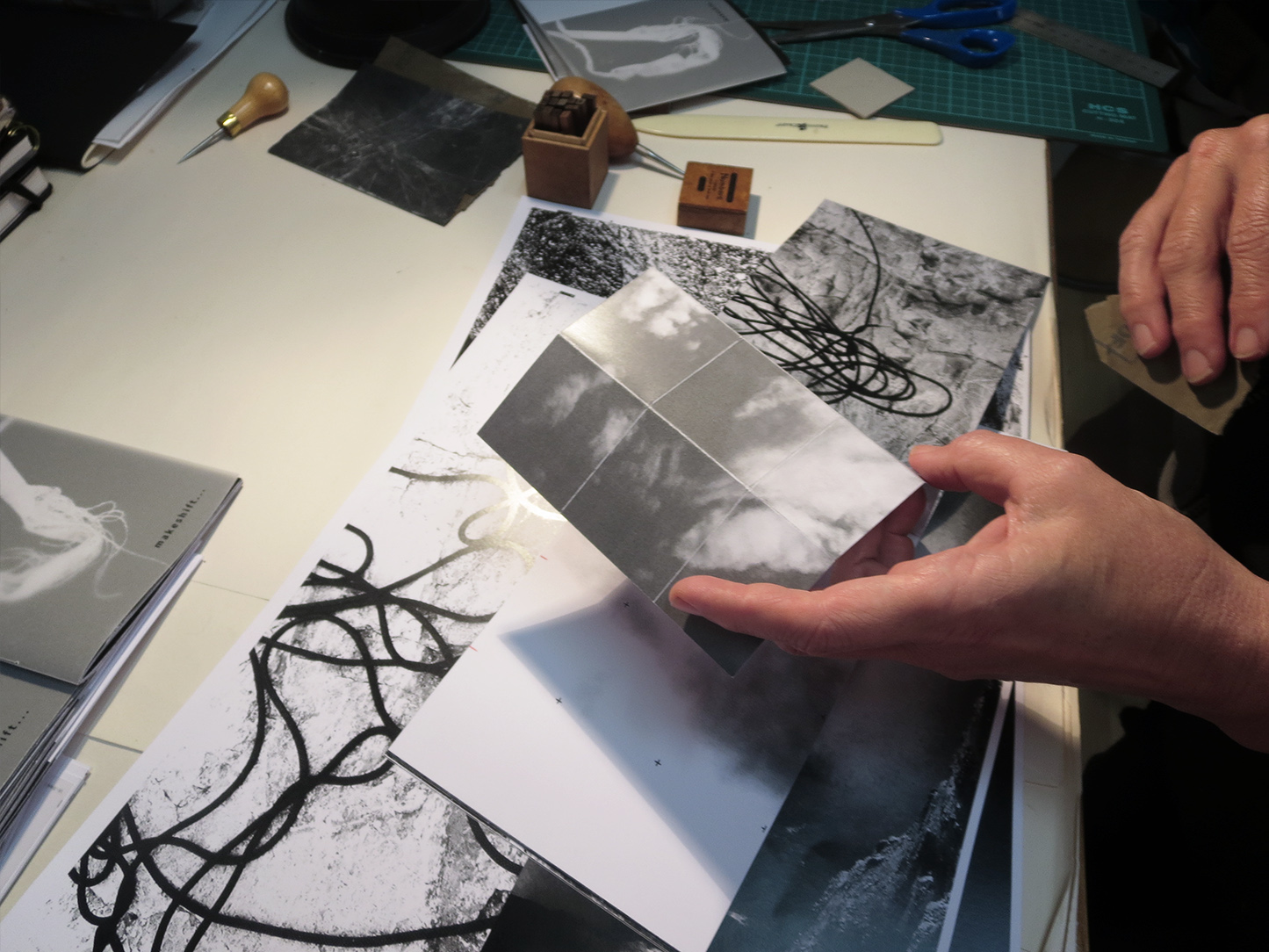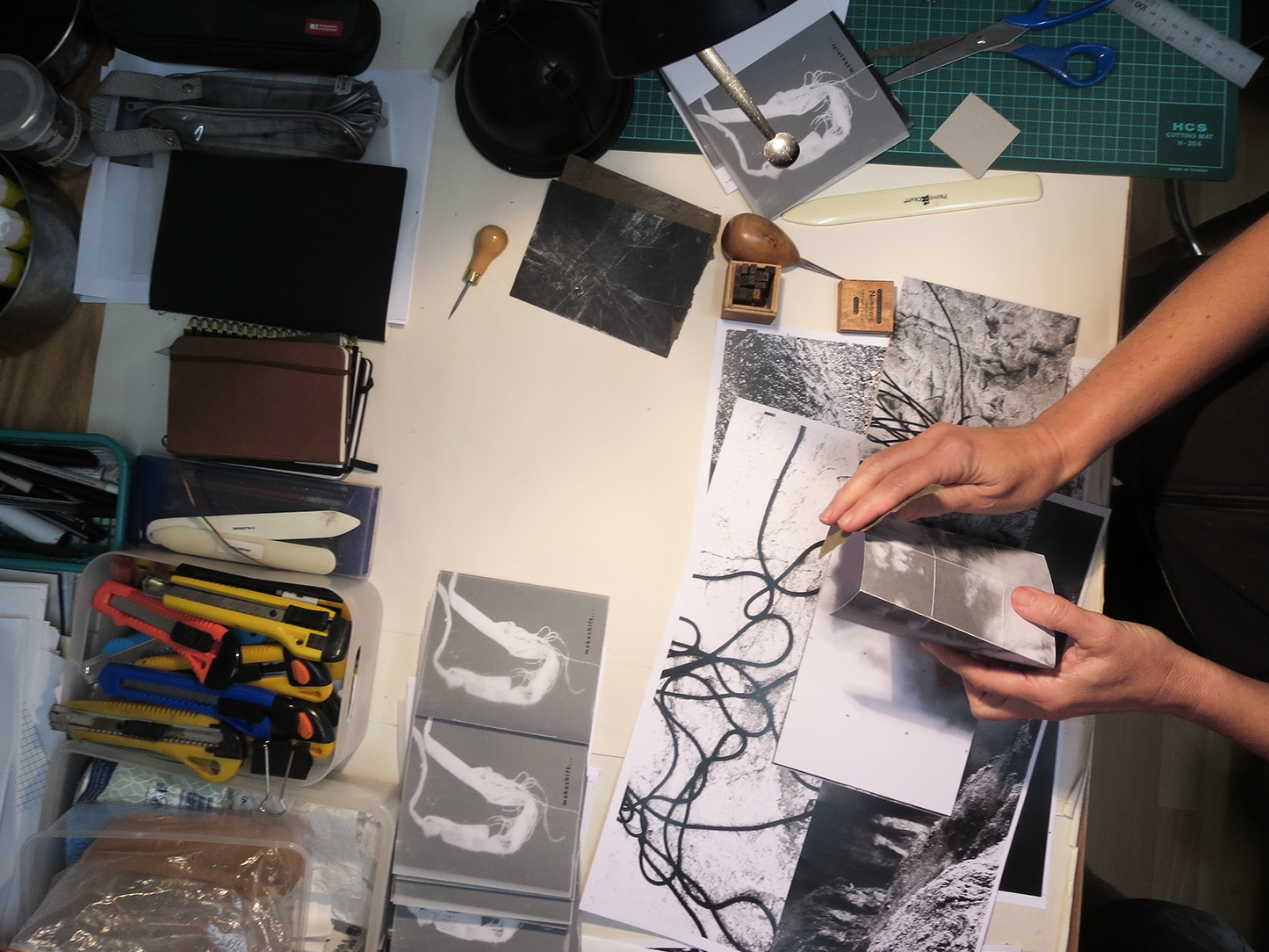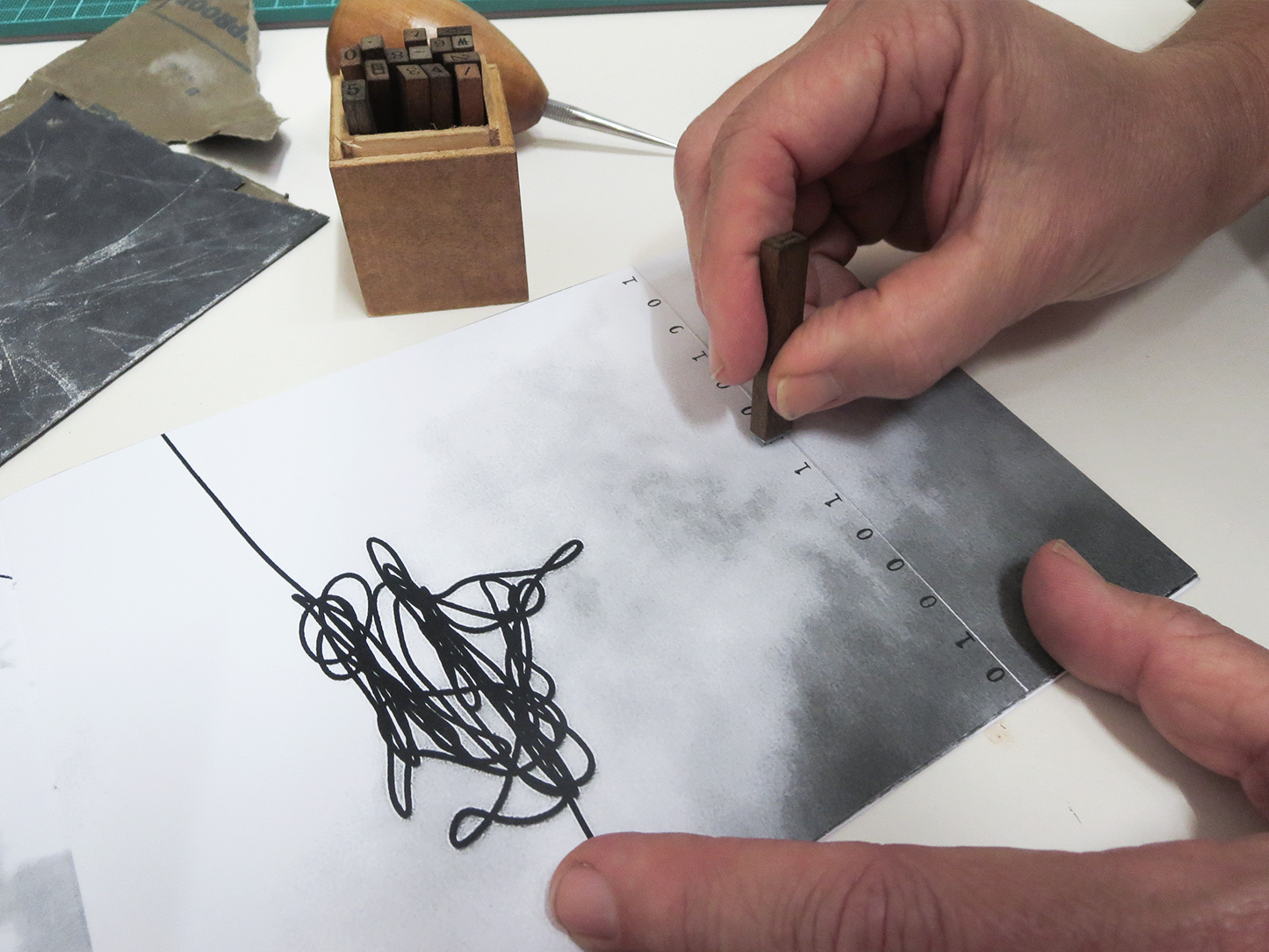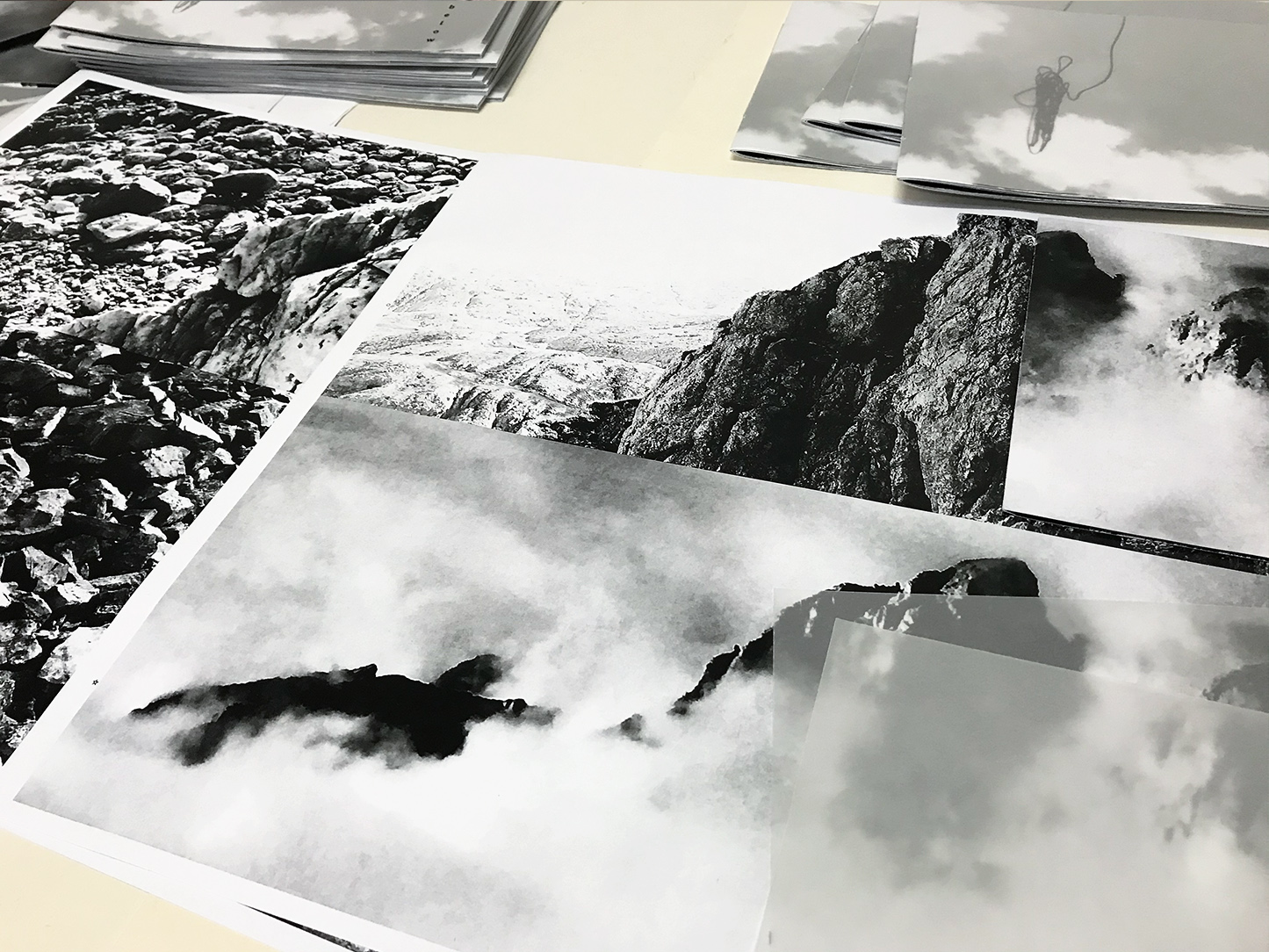 From top:
Bridget Hillebrand at work in her studio.
Q: What are you working on at the moment, or recently, and what are the ideas that lead to the work?
Aside from doing a big clean out of the studio I'm working on developing a series of artist books and zines. I'm experimenting with different book binding and printing techniques and enjoying time uninterrupted. My son recently trucked home a second-hand photocopier so I'm putting it to good use. I am producing images based on my experience of trekking the Tour de Mont Blanc in 2018. As well as referencing drawings and photographs from a breathtaking and challenging thirteen-day trek in the Dolomites I completed late last year.
Q: Please reflect on the nature of your working space – maybe some history, why you chose it and what it is that you like or don't like about it?
I am fortunate to have a studio at home which gives me the freedom to work at any hour. The layout of my studio is constantly evolving but it has always included my faithful MES press and a view of the garden. Over the years I have come to spend more time outside the studio and realise the value of this time towards making.
Q: What are your plans for a future project or two?
I am working towards a body of work (for a possible international group exhibition next year) I'm also looking forward to travelling out to the bush again. How I miss those cliffs!
—
Join the PCA and become a member. You'll get the fine-art quarterly print magazine Imprint, free promotion of your exhibitions, discounts on art materials and a range of other exclusive benefits.