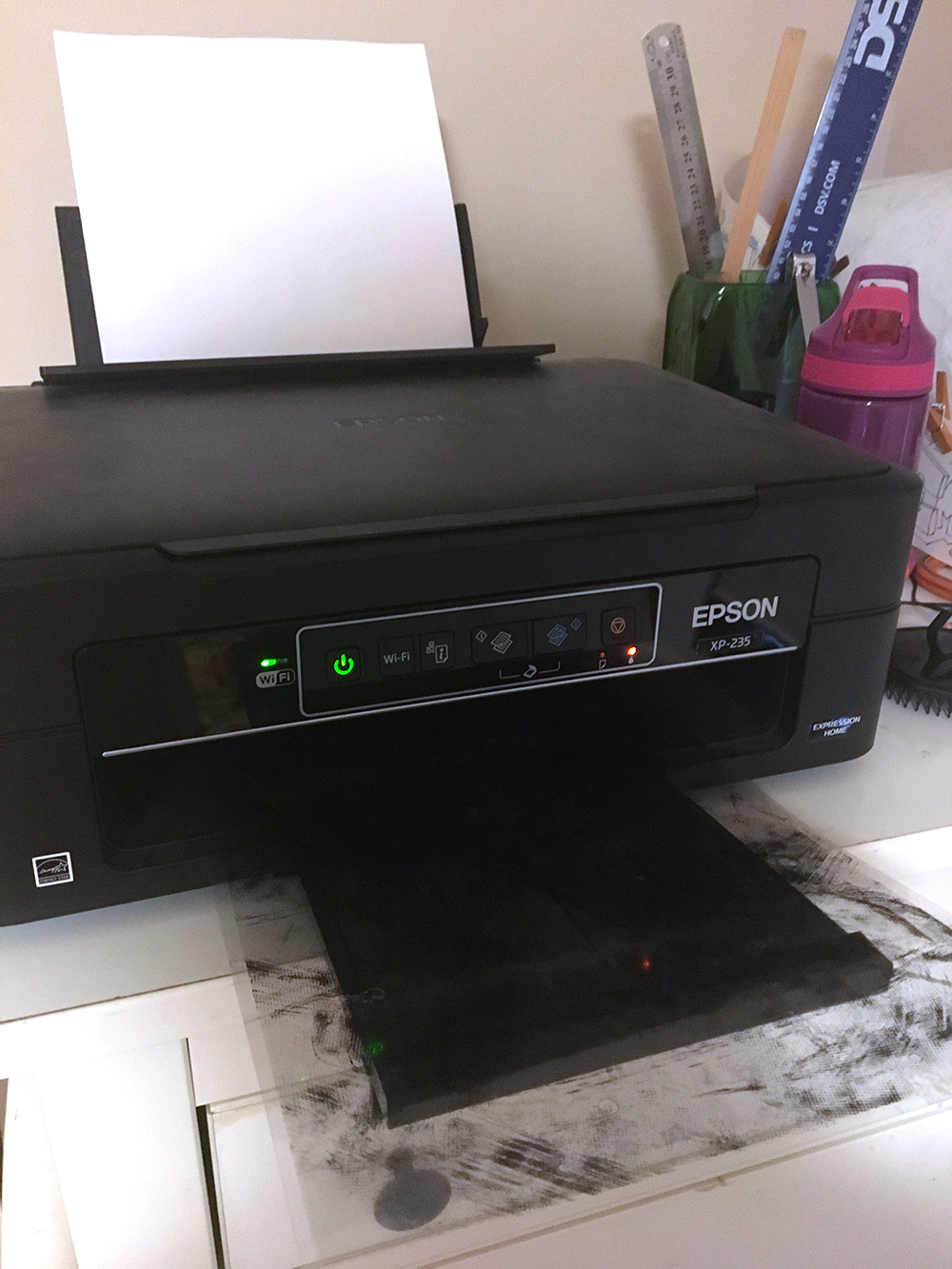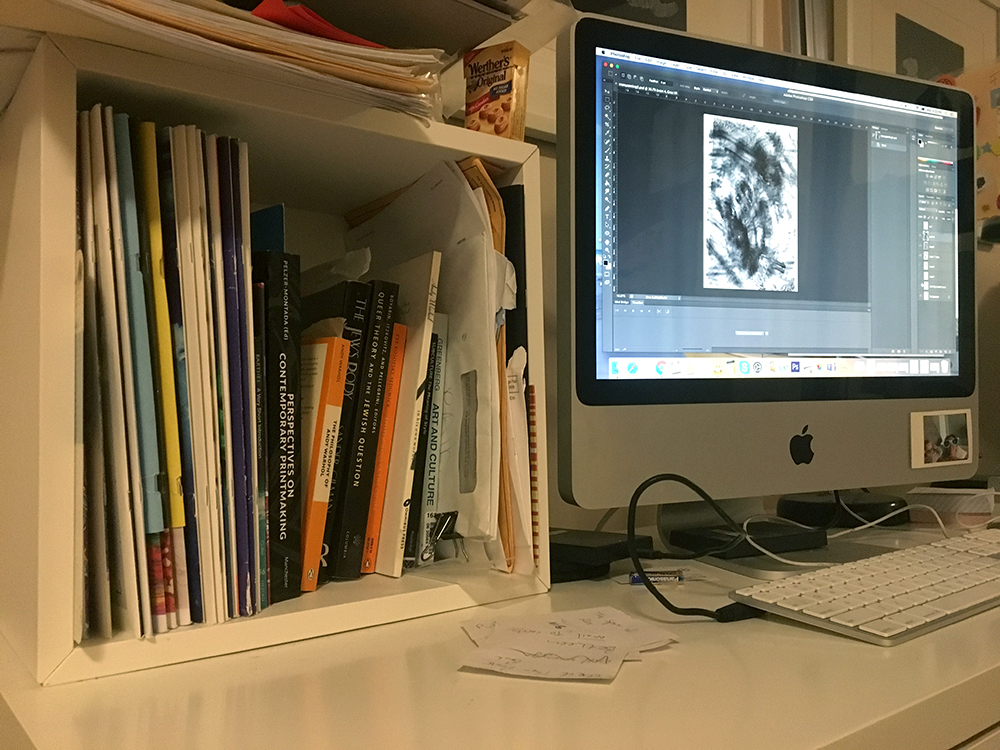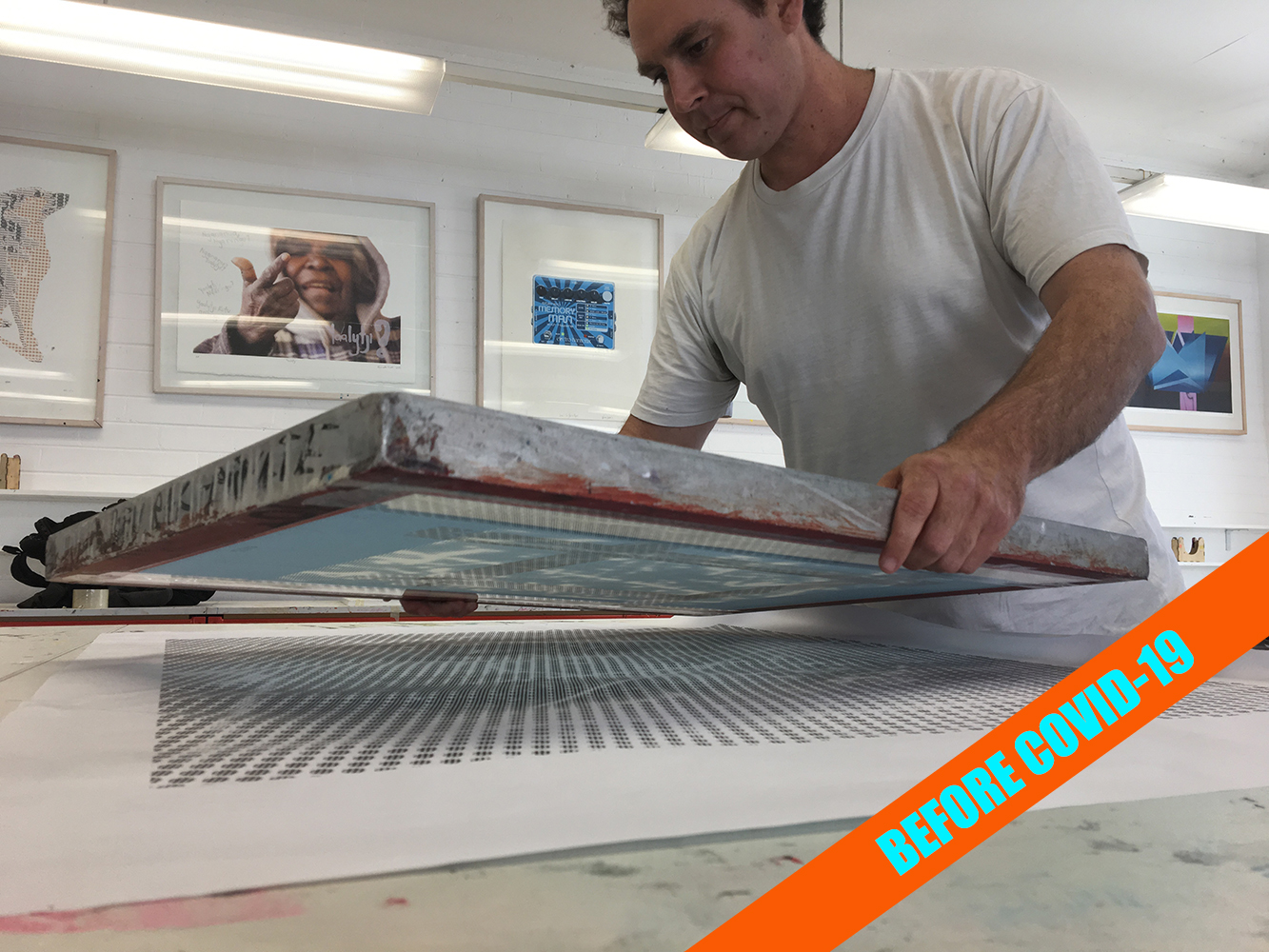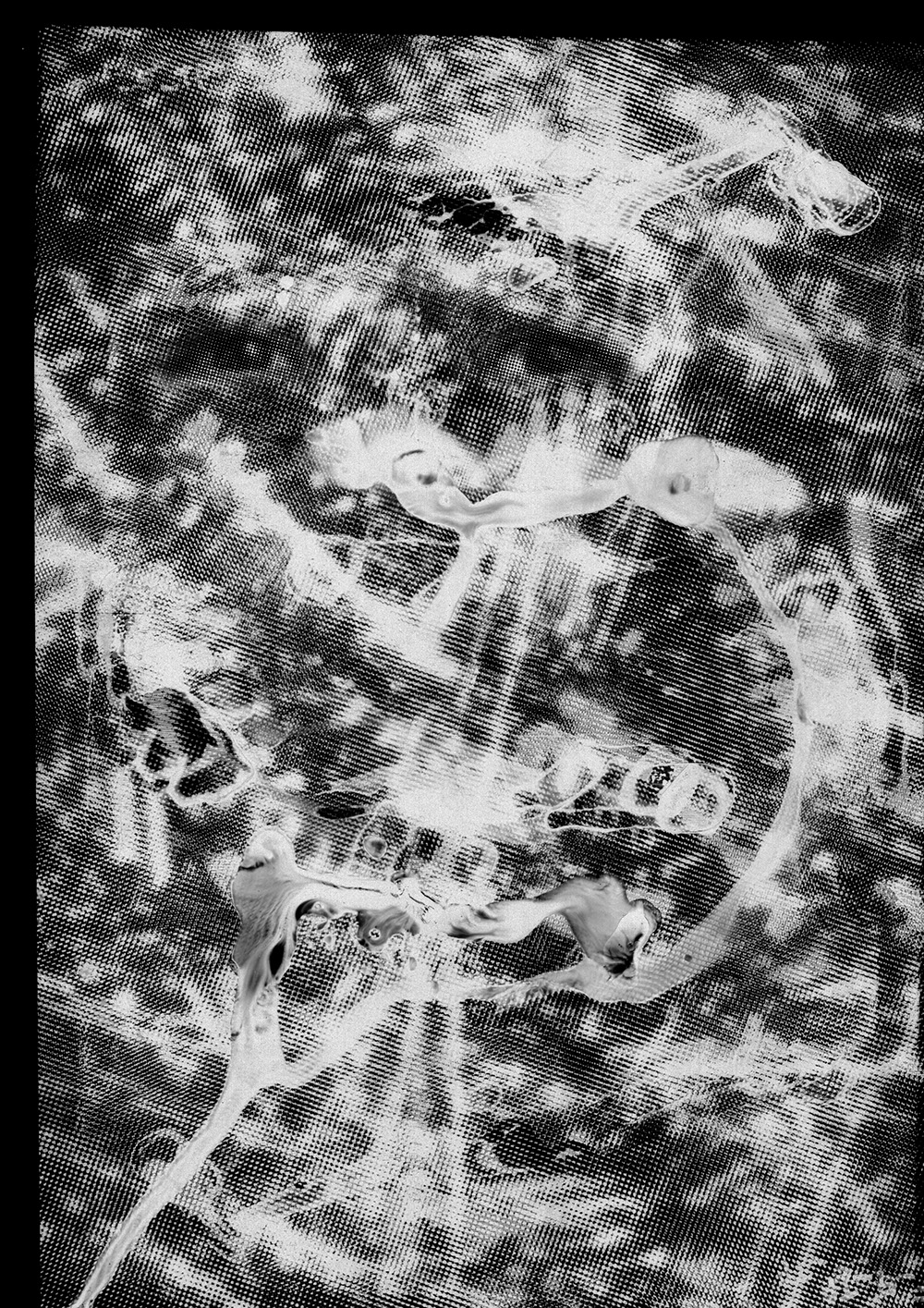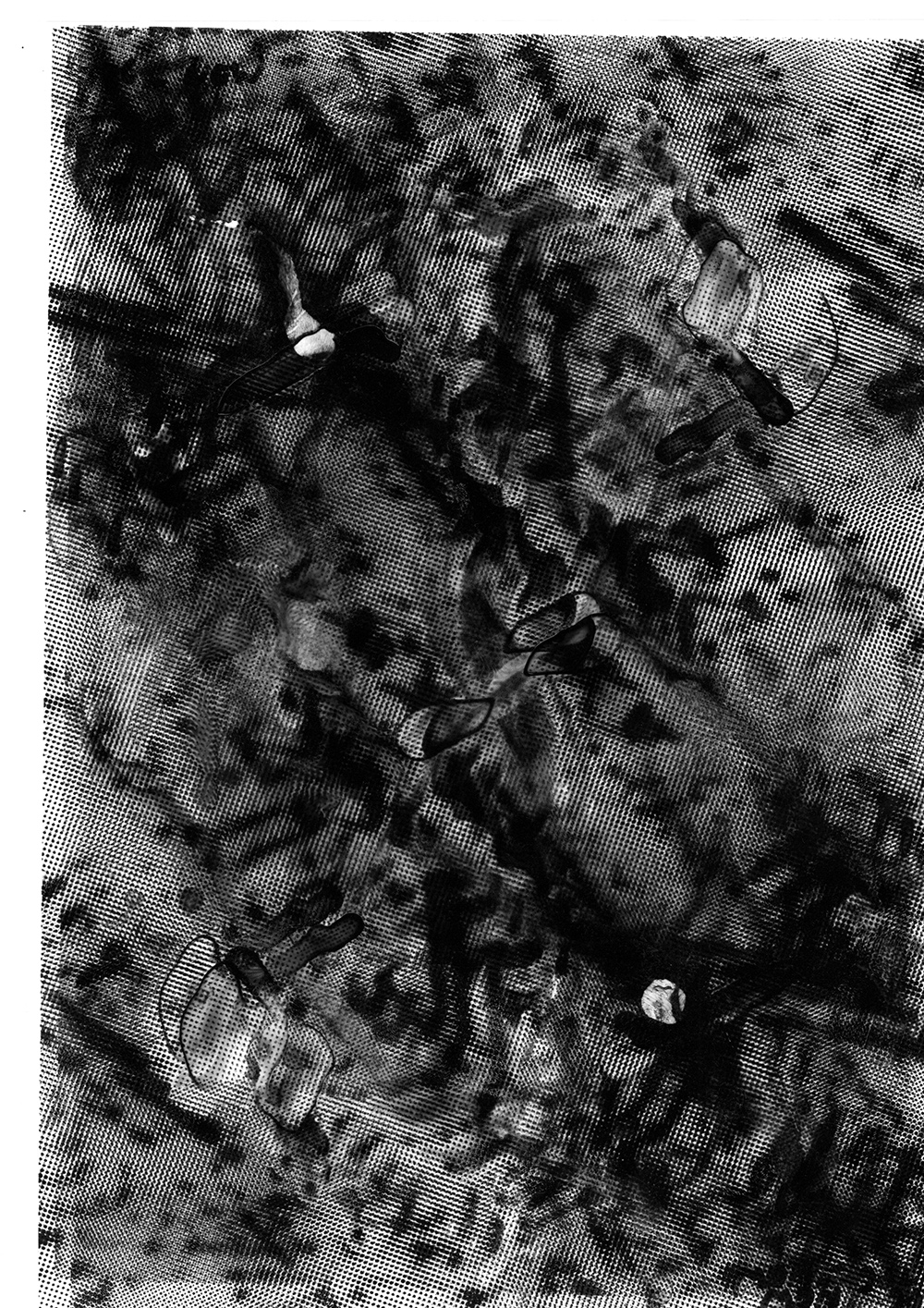 From top:
Close up of new inkjet prints produced at home studio during self-isolation restrictions.
Rak's primary home studio tool – a domestic inkjet printer and generic inkjet transparencies.
Rak's home studio setup. 'Not sexy, but getting the job done.'
Rak at work in the screenprinting studio, before COVID-19.
One of the pieces Rak was working on before the isolation restrictions took place. The Masks I Wear to Pass. Silkscreen on un-stretched Polyester, 140 x 110cm. 2020.
Two new pieces made in the home studio.
Q: What are you working on at the moment, or recently, and what are the ideas that led to the work?
I use print practice to generate aesthetic experiments that enable me to better understand the phenomenon of 'passing' as a condition in both social life and art practice. Passing can be understood as 'a cultural performance whereby one member of a defined social group masquerades as [a member of] another [group] in order to enjoy the privileges afforded to the dominant group'[1]. The goal of my practice is to explore the print's potential to act as a metaphor for contested identities and the agency afforded to the print when it passes as another medium.
My practice seeks to exploit the inherent qualities of the print as an instrument for investigating cultural identity and, similarly, to use aspects of my identity to better understand the nature of the print.
Q: Please reflect on the nature of your working space – maybe some history, why you chose it and what it is that you like or don't like about it?
In healthier times, I produce my work in a studio that is equipped with both etching and screen-printing equipment. Due to the recent restrictions, I haven't been able to use the studio and have had no choice but to work at home – a two-bedroom apartment with no practical space set up for making art. My practice has always relied on printmaking equipment, and the reduced access has forced me to rethink my process and develop ways in which I can produce work according to my usual procedures, but with access only to a domestic inkjet printer. Once I figured out how to translate my process from screen printing to inkjet printing, it took me just a few experiments to discover a whole range of exciting techniques for me to use. I've already produced a series of new works that currently exist as A4 transparencies. I haven't yet decided what the final manifestation of these works will be – possibly large-scale digital prints or perhaps spatial projections. Stay tuned to find out!
One of the interesting things to come out of this situation is the way in which limitations and obstructions can be a pivotal tool for artists to reconsider their practice, and experiment with new ideas – which can lead to innovations. This brings to mind Lars von Trier and Jørgen Leth's 2003 documentary The Five Obstructions – a highly recommended film for anybody who is interested in limitations as a tool in their practice.
Q: How are you going with the social isolation?
Going well, all things considered. I've been trying to catch up on reading, research, and a few projects that have been in the pipeline for several years. I've even redesigned and updated my website. Like everybody, I'm looking forward to the lifting of the restrictions.
Q: What are your plans for a future project or two?
I have been working on a solo show to be held at Wagga Wagga Regional Gallery in August, but the scheduling is unclear at the moment.
I'm also working on publishing a few booklets that are the outcome of previous projects of mine – for example, Sinkslop, which was a two-year Instagram project. The social isolation restrictions have given me the time (at home) to work on these books – the design, images, and text. All I need to do now is send the files to the printer. In the next few months, the books should be ready for distribution.
You can follow my work online at http://www.benrak.com.au or on instagram at http://www.instagram.com/binya666
[1] Kimberlyn Leary. 'Passing, posing, and "keeping it real.''' Constellations 6 (1999): 85.
—
Join the PCA and become a member. You'll get the fine-art quarterly print magazine Imprint, free promotion of your exhibitions, discounts on art materials and a range of other exclusive benefits.