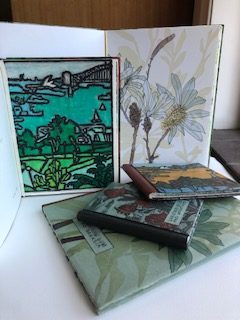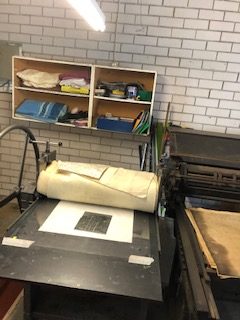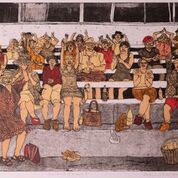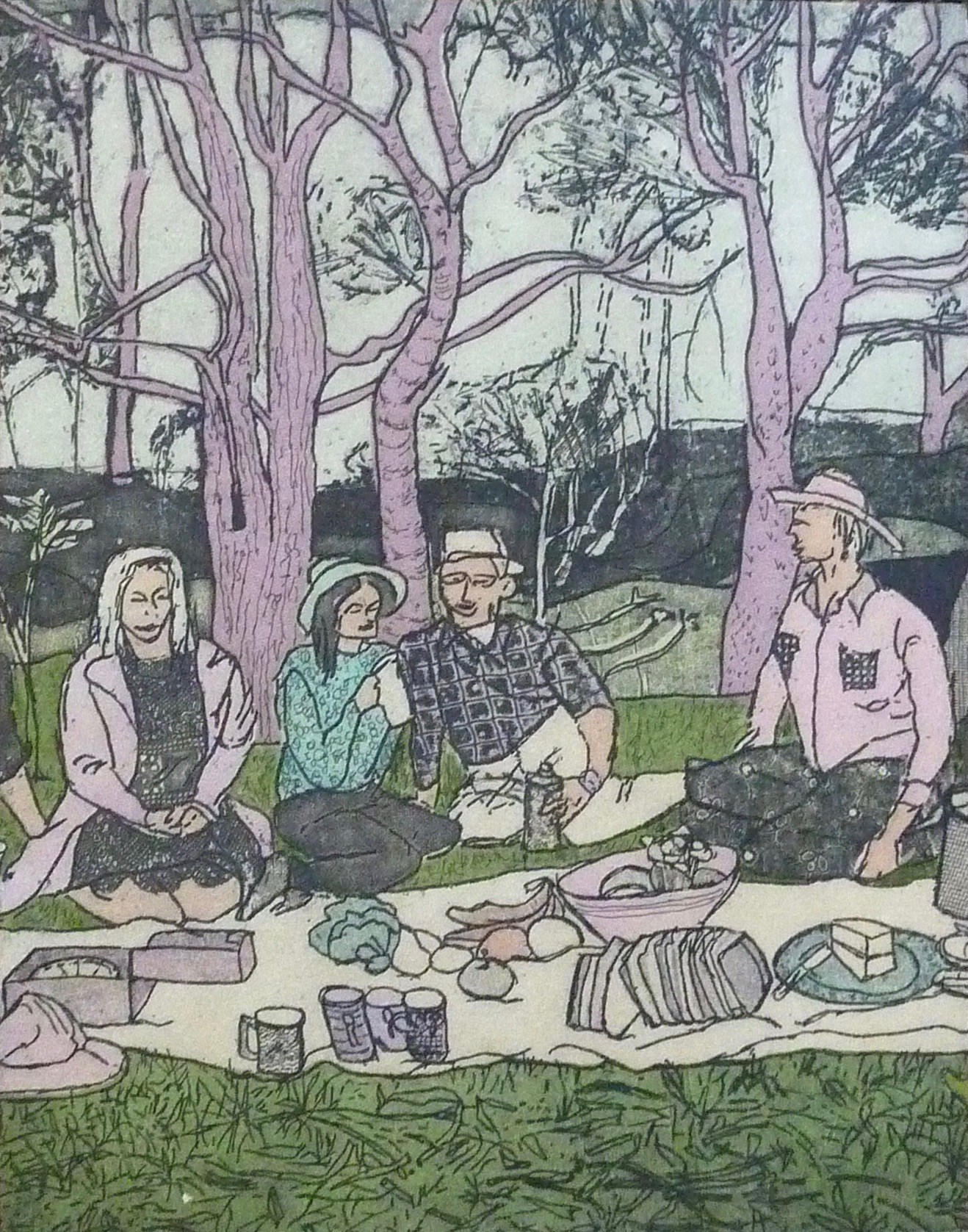 From top:
Barbara Davidson in her studio; artist books; the workspace, and new works Thrill of a Win and The Picnic.
Q: What are you working on at the moment, or recently, and what are the ideas that led to the work?
I am working on prints for an artists book with my grandson David, on Broughton Hall Lilyfield, where our ancestors the Keeps had their golden wedding in 1900.
I am also working on four pages for an artists book to commemorate the fiftieth anniversary of the Print Circle and the Print Council Exchange.
Q: Please reflect on the nature of your working space – maybe some history, why you chose it and what it is that you like or don't like about it?
My print studio, which is away from home, has been operating for forty years. There have been four people involved, usually two print makers working on the same day.
I find this atmosphere (sometimes working alone included) keeps me producing editions of prints through setbacks, complications and hopefully successes. Unfortunately, lately complications have interrupted this routine.
I have also, at home, been able to do drawing, painting, some book binding and inventing other ways of print making.
Q: What are your plans for a future project or two?
I plan to finish these projects I have started. I have more ideas on my usual themes: people, my house, gardens and plants, Sydney and hopefully something new.
—
Join the PCA and become a member. You'll get the fine-art quarterly print magazine Imprint, free promotion of your exhibitions, discounts on art materials and a range of other exclusive benefits.