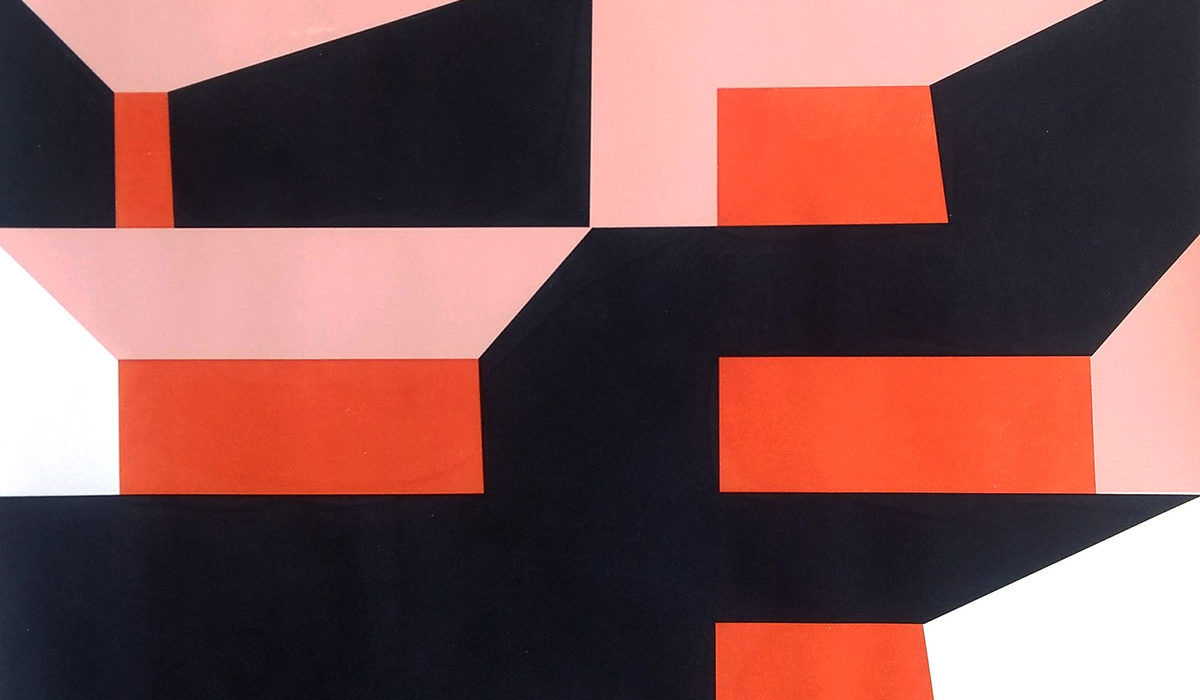 Megan Hinton:
United Constructs
Megan Hinton discusses her new exhibition United Constructs at Megalo Print Studio + Gallery.
March 28, 2018
In Exhibition,
Printmaking
Imprint: What is the premise for this exhibition and how have you been working towards it?
Megan Hinton: United Constructs is a body of work I have been working on, in some way or another, since early 2017. This series began with small timber paintings, exploring my more geometric textile designs, in a non-repeating form. I found this to be a much more 'free' way to experiment with ideas, painting over colour after colour until it was just right. From there I experimented heavily with forms, compositions and colour, bringing my ideas together in the works that you see exhibited. In between a full-time job, I printed the exhibition works over two months at the always wonderful Megalo Print Studio + Gallery (best home-away-from-home).
Imprint: What are some of the foundation ideas for the work in the exhibition, and what are visitors likely to experience?
Megan Hinton: United Constructs is a playful series of compositions influenced by the Bauhaus design movement, Russian Constructivism and abstraction. It takes inspiration from our built environment, carefully dissecting each segment, line and shape to create newly constructed compositions of repurposed architectural forms.
Imprint: How was the work developed technically and what were some of the challenges involved?
Megan Hinton: As a screenprinter through and through, I was a little nervous embarking into the world of etching, however I'm very happy I did! I love the inadvertent marks, the scrapes, the plate tone and the beauty of working on a copperplate. It is a slower process than screenprinting in some ways, but it has pushed my ideas and technical abilities into a new sphere which I really enjoyed.
The Assemblage Series of screenprints are the largest multi-coloured series of works on paper I have produced. Despite the mixed feelings of printing flat colour, nothing beats that feeling when it just works.
Imprint: What future projects are you working on?
Megan Hinton: I am currently working on a commissioned mural piece for a public building – it's a graphic vinyl piece, with a very different aesthetic. I am also embarking on an exciting exhibition project with two of my favourite printmakers in the very near future.
United Constructs is at Megalo Print Studio + Gallery until April 7