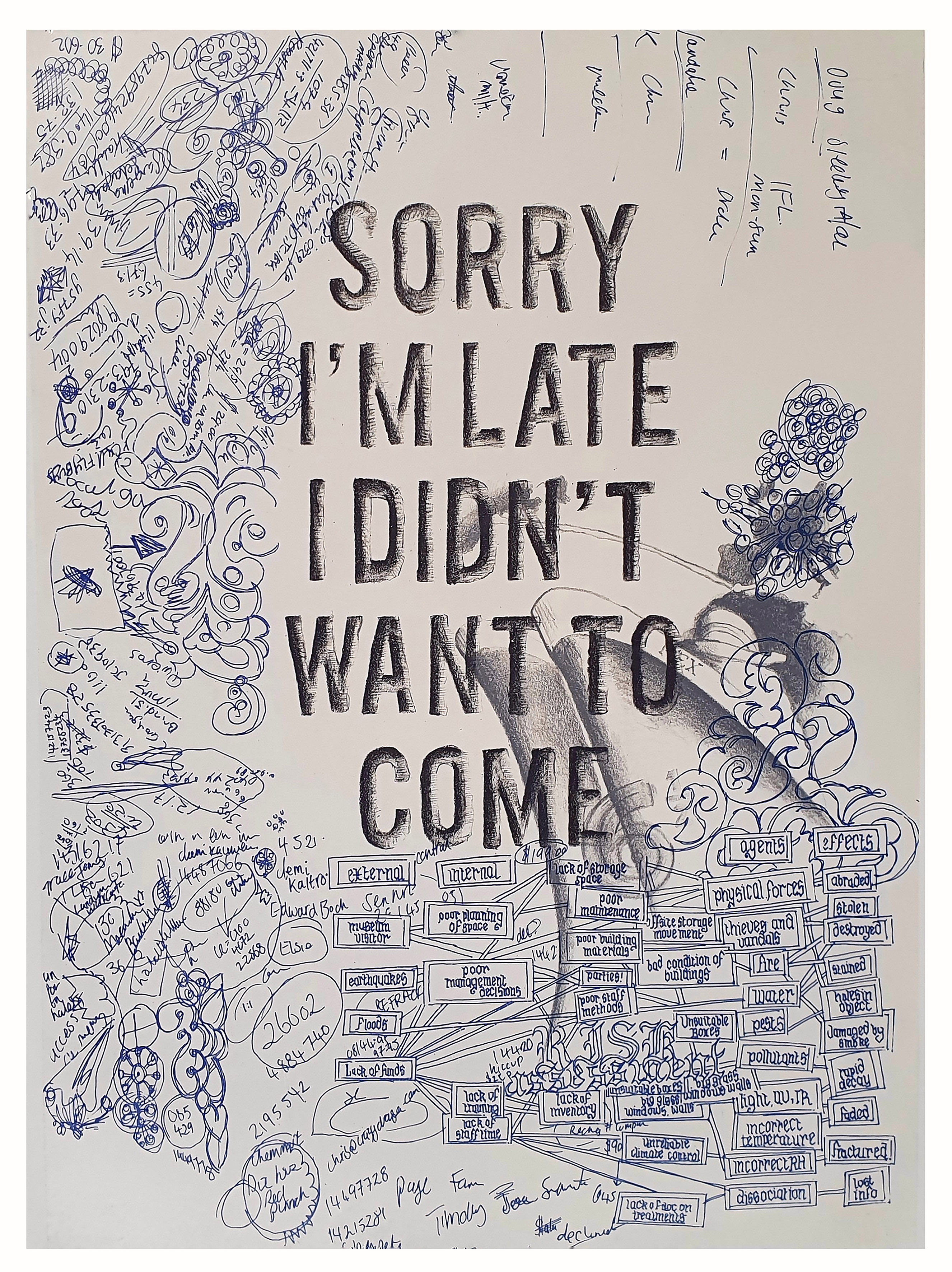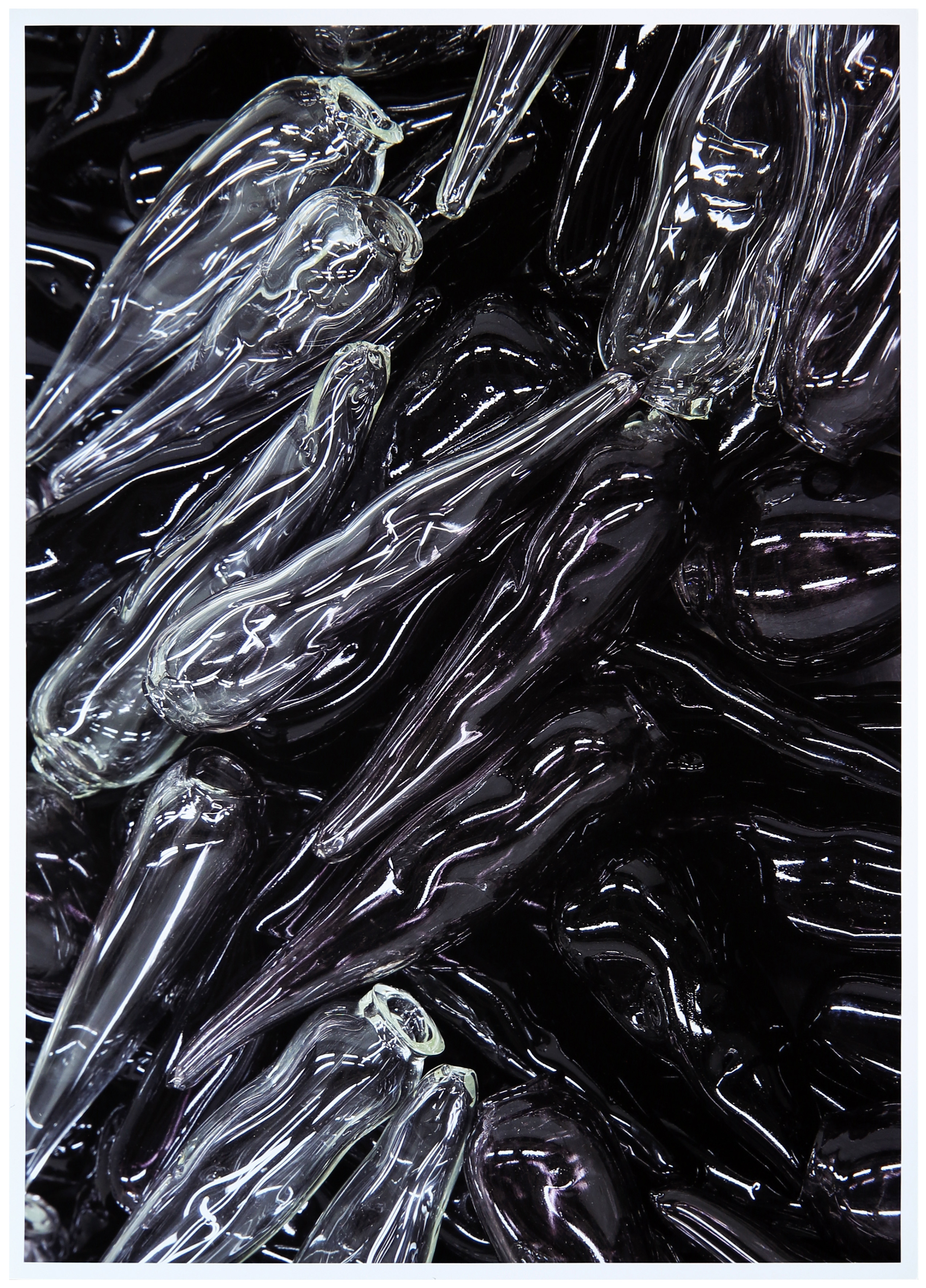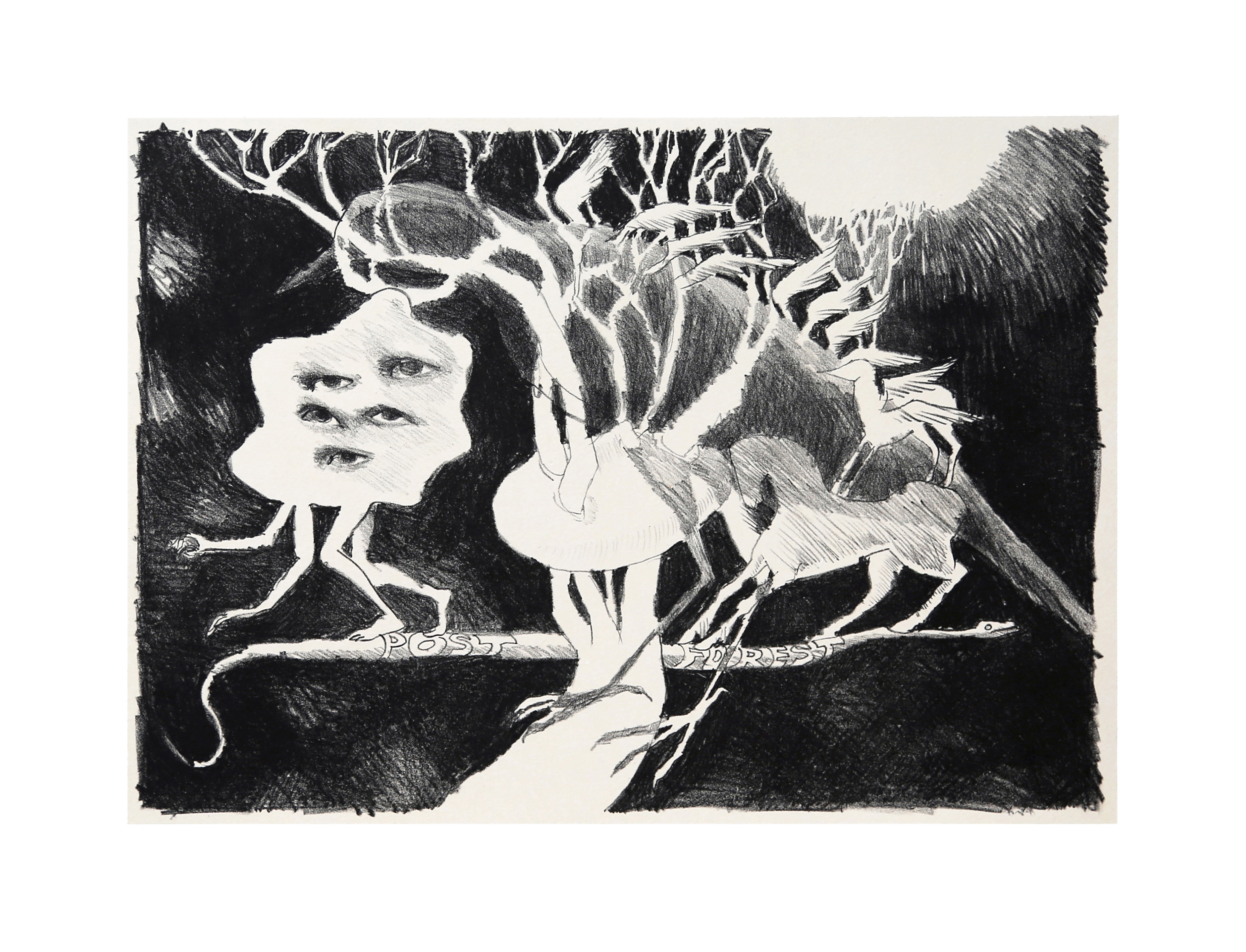 Main image:
Tony Garifalakis, SCUM #1, 2015, lithograph, 48 x 68cm, VCA Editions, edition of 20
Damiano Bertoli, Untitled ('Adesso?'), 2020, 50 x 70 cm, screenprint on paper, VCA Editions, edition of 20
Zilverster (Goodwin & Hanenbergh), Sorry I'm late, 2020, lithograph, 56 x 76 cm,VCA Editions, edition of 20
Yhonnie Scarce, Weak in colour but strong in blood, 2020, 43.5m x 61 cm, digital print on archival paper, VCA Editions, edition of 20
Ugo Untoro, Untitled, 2018, 59.5cm x 49cm, lithograph, VCA Editions, edition of 20
Q: What was the impetus for the exhibition Ligature?
A:  The exhibition Ligature came together as an opportunity to show some of the outcomes from six years of collaborative print projects that have taken place within the Drawing and Printmaking department at the University of Melbourne. We had initially invited artists to partake in creating an edition of new prints that would be incorporated into the curriculum within the department. This developed over time as a way to invite contemporary artists to make print, who had never previously had direct experience with making prints or were being exposed to a new form of printmaking all together. The building of this collection of diverse prints was always intended to be shared and importantly to demonstrate how artists have gone on to continue to make prints in different ways, with different expert printers, after their time with VCA Editions.
Q: How did the artist selection take place?
A: Selecting artists that VCA Editions would like to work with usually starts by printers identifying an artist that they want to collaborate with and establishing why their individual practices would be interesting to see manifest in print. Artists are approached to assess potential projects, which often involves many conversations over an extended period of time between printer and artist. Once completed and a part of the VCA editions archive, different artworks are selected for different exhibitions, both nationally and internationally. While this work is currently being shown through Canberra's Megalo, the intention is to next show a selection of these works in Poland in 2023.
Q: Who are the artists involved and what sort of media has been used?
A: Ligature brings together a variety of works in the form of screenprints, lithographs, digital and C-type prints by artists such as Jumaldi Alfi, Damiano Bertoli, Jon Cattapan, Tony Curran, Mark Dustin, Tony Garifalakis, Richard Lewer, Fiona McMonagle, Stieg Persson, Yhonnie Scarce, Ugo Untoro, and Zilverster (Goodwin & Hanenbergh). Alongside the work on show, artists have also put forward new print-based work that they have gone on to make as a result of their collaboration with VCA Editions.
Q: What is it about the printmaking experience that you most appreciate when curating a show like this?
A: The intention of showing in Canberra is to exhibit to an audience who may not have seen the work of some of these artists before. It is also a chance to engage with a vibrant and inclusive printmaking community that is Megalo Print Studio and Gallery. Much like VCA Editions, Megalo is a place for embracing the experimental in the making of print, and bringing people in a collaborative and engaging way to the possibilities of print for new and exciting outcomes. The diversity of outcomes within the VCA Editions archive also allows for different readings and relationships between different artworks and for multiple ways to exhibit the archive as a wider group of prints. The potential for prints to easily travel and reach a wider audience as a full archive of works, is one of the real benefits of printmaking.
LIGATURE  – VCA EDITIONS is online at Megalo Print Studio and Gallery until 16 October: https://www.megalo.org/ligature-vca-editions
—
 Join the PCA and become a member. You'll get the fine-art quarterly print magazine Imprint, free promotion of your exhibitions, discounts on art materials and a range of other exclusive benefits.