57 years ago a group of émigré artists and curators gathered in the print department at the NGV to form a new association that would advance the art of printmaking in post-war Australia, bringing with them the radical sensibilities of modern art from Europe. The Print Council of Australia (PCA) was born (est. 1966), and over the past five decades has promoted, published and commissioned printmaker artists to support the development of this unique artform in Australia.
Today we celebrate the launch of the new PCA Gallery with this exhibition drawn from the PCA Print Archive. This gallery is dedicated to both traditional and experimental forms of printmaking and artists' books, located right in the heart of Melbourne's designated arts precinct. Supporting artists at a grassroots level, the PCA gallery is open for artists to exhibit their work and promote it to new audiences.
To celebrate the launch of this new space we have selected some treasures from our Print Archive, which has grown each year since 1967 through our program of commissioning artworks – the annual Print Commission. Some of the luminaries of Australian art are held in thecollection, and the exhibition includes works by Fred Williams, Barbara Hanrahan, John Olsen, Bruno Leti along with contemporary masters of the medium David Fairbairn, Rona Green, Locust Jones, GW Bot, Tony Ameneiro and many more, tracing the trajectory ofAustralian printmaking over 6 decades.
—
From the Archives: prints from the PCA Collection 1967 – 2022
March 17 – April 21, 2023 
OPENING NIGHT, Friday 17th March, 5pm – 7pm
Exhibition to be formally opened by Cathy Leahy, Senior Curator Prints & Drawings, National Gallery of Victoria.
Print Council of Australia Gallery, Studio 2 Guild, 152 Sturt St, Southbank VIC 3006
—
Main image, top:
Sophia Szilagyi, where shadows lie, 2005, pigment inkjet print, edition of 30, image size 12 x 33 cm, paper size 38 x 56 cm. PCA Print Commission 2005.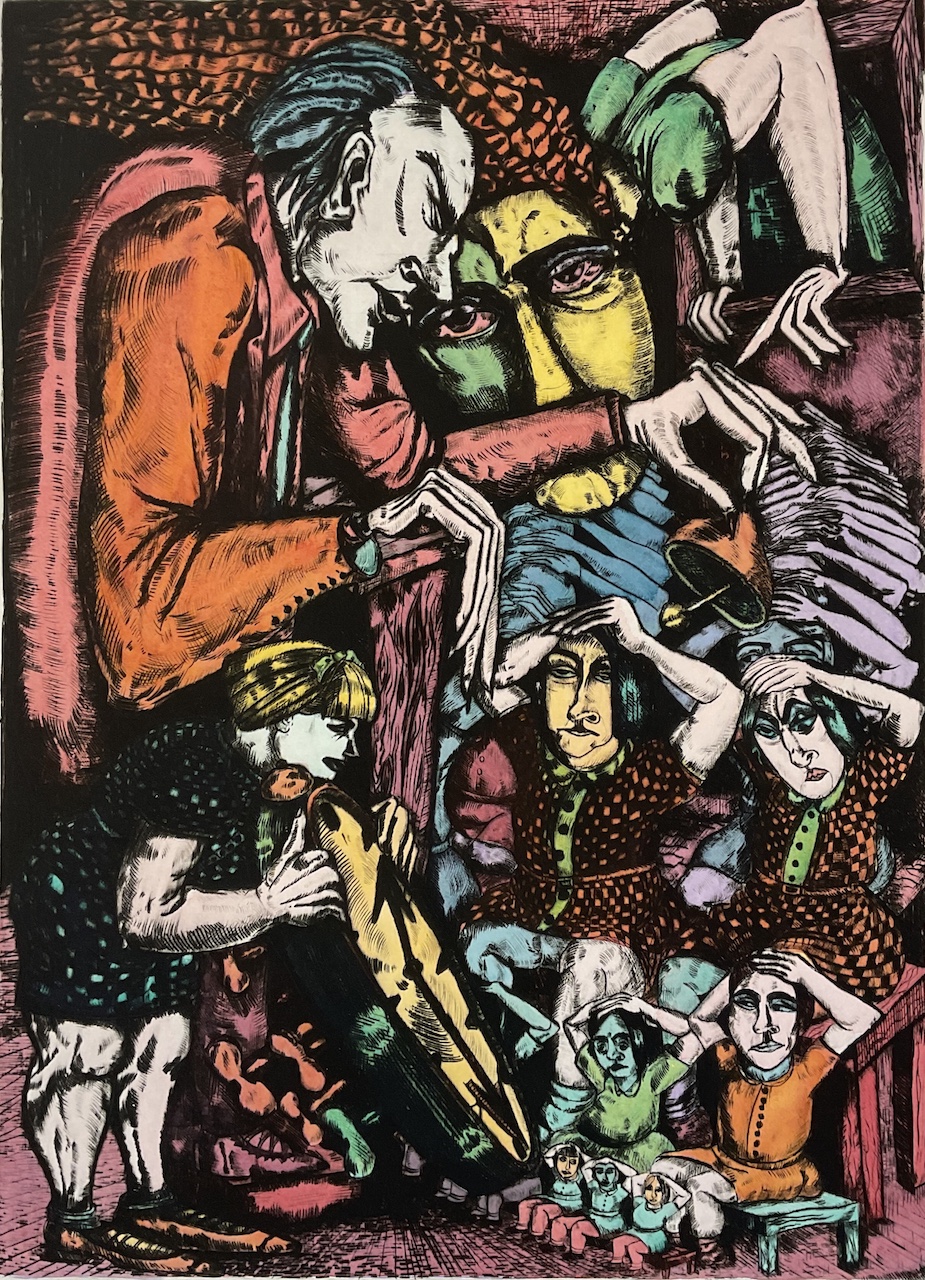 Juli Haas, Hostage, 1993, hand coloured drypoint, edition of 30, paper size 68 x 53.5 cm. PCA Print Commission 1993.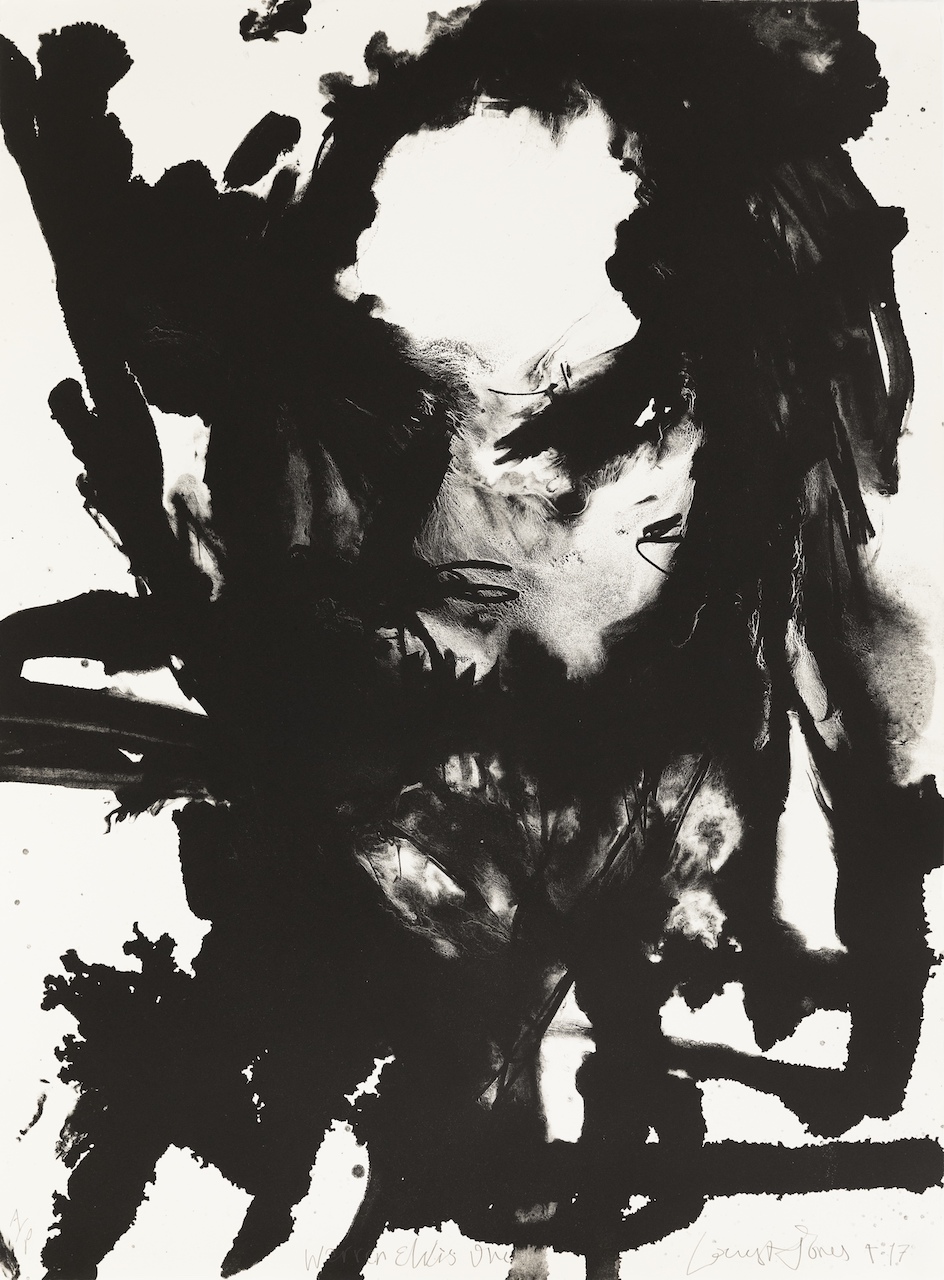 Locust Jones, Warren Ellis One, 2017, lithograph, edition of 30, image and paper size: 76 x 56 cm. PCA Print Commission 2017.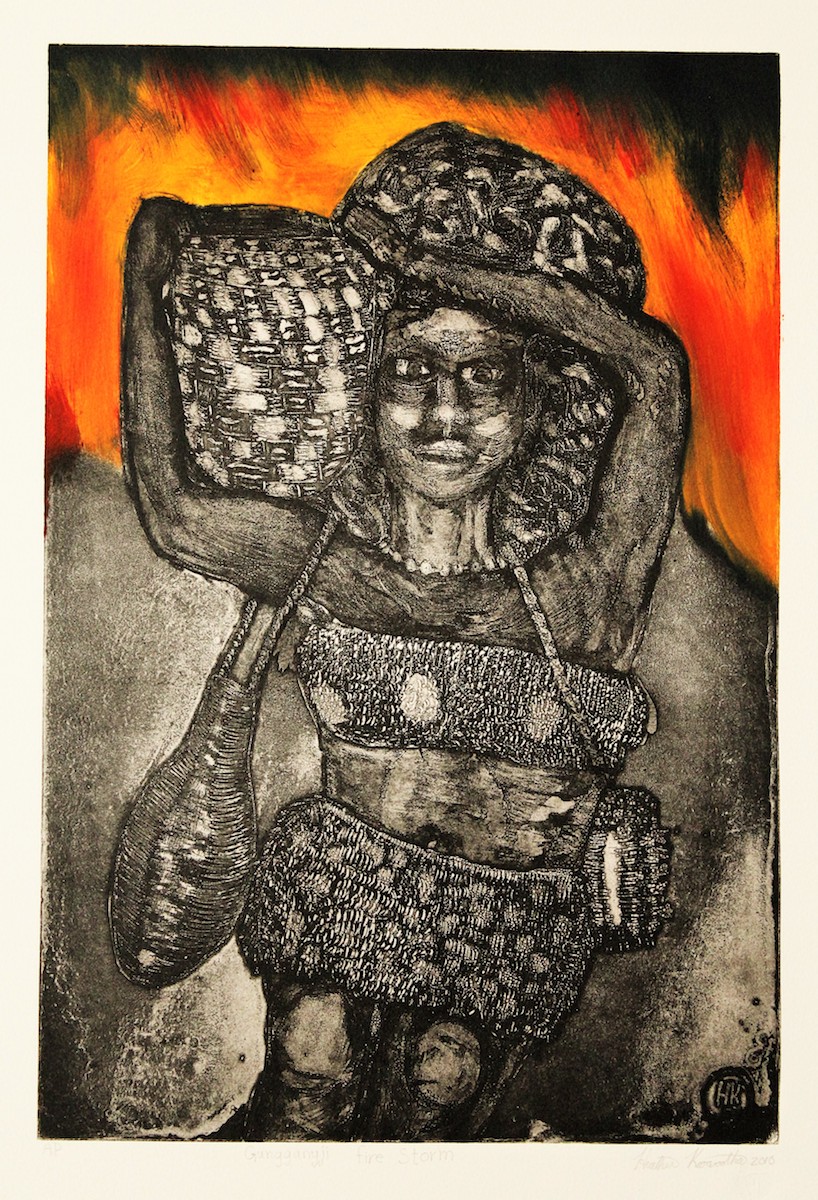 Heather Kunjarra Koowootha, Kukanyji Firestorm, 2016, etching and aquatint, image size 49.5 x 34 cm, paper size 72 x 50 cm. PCA Print Commission 2016.
All images  © the artists and Print Council of Australia Inc.