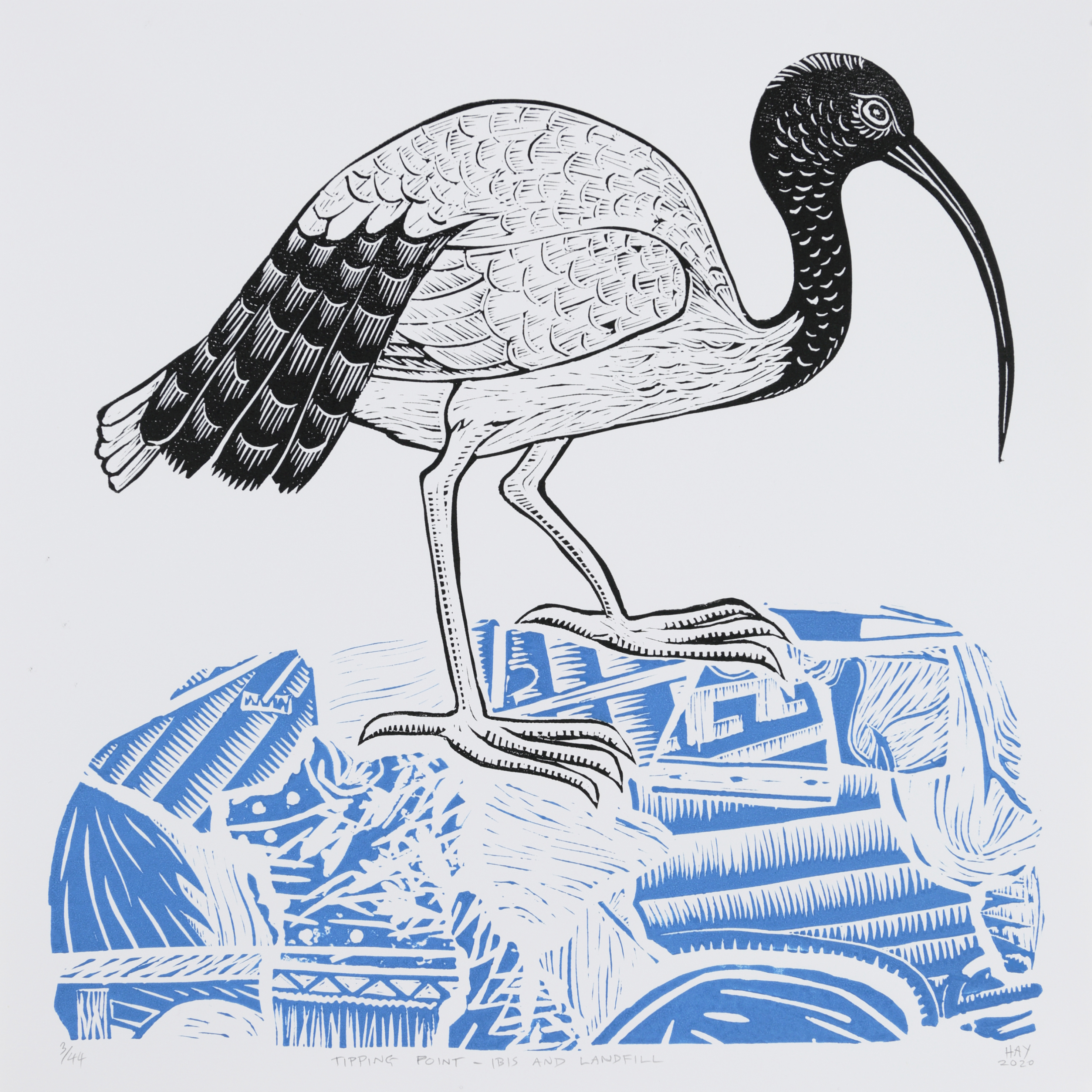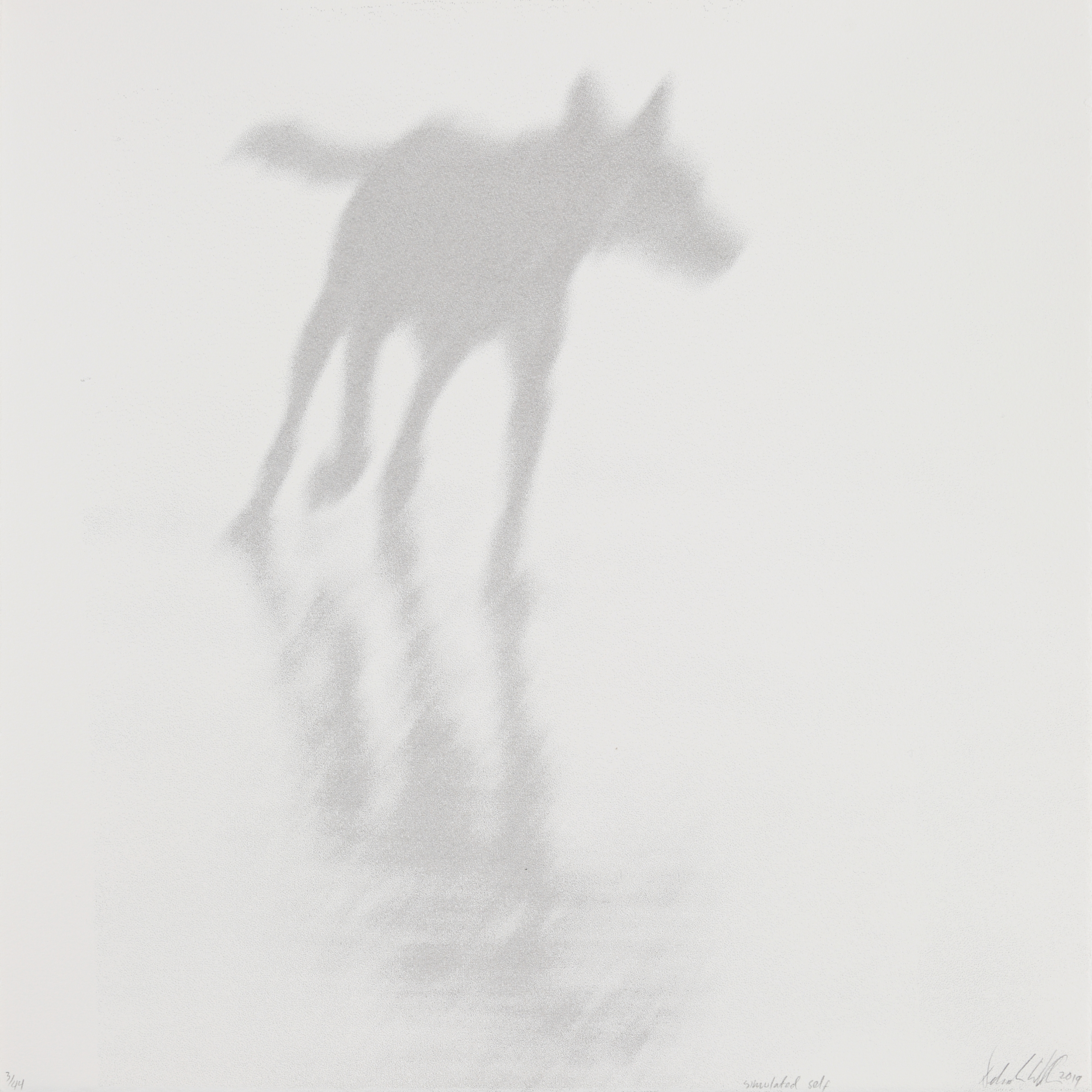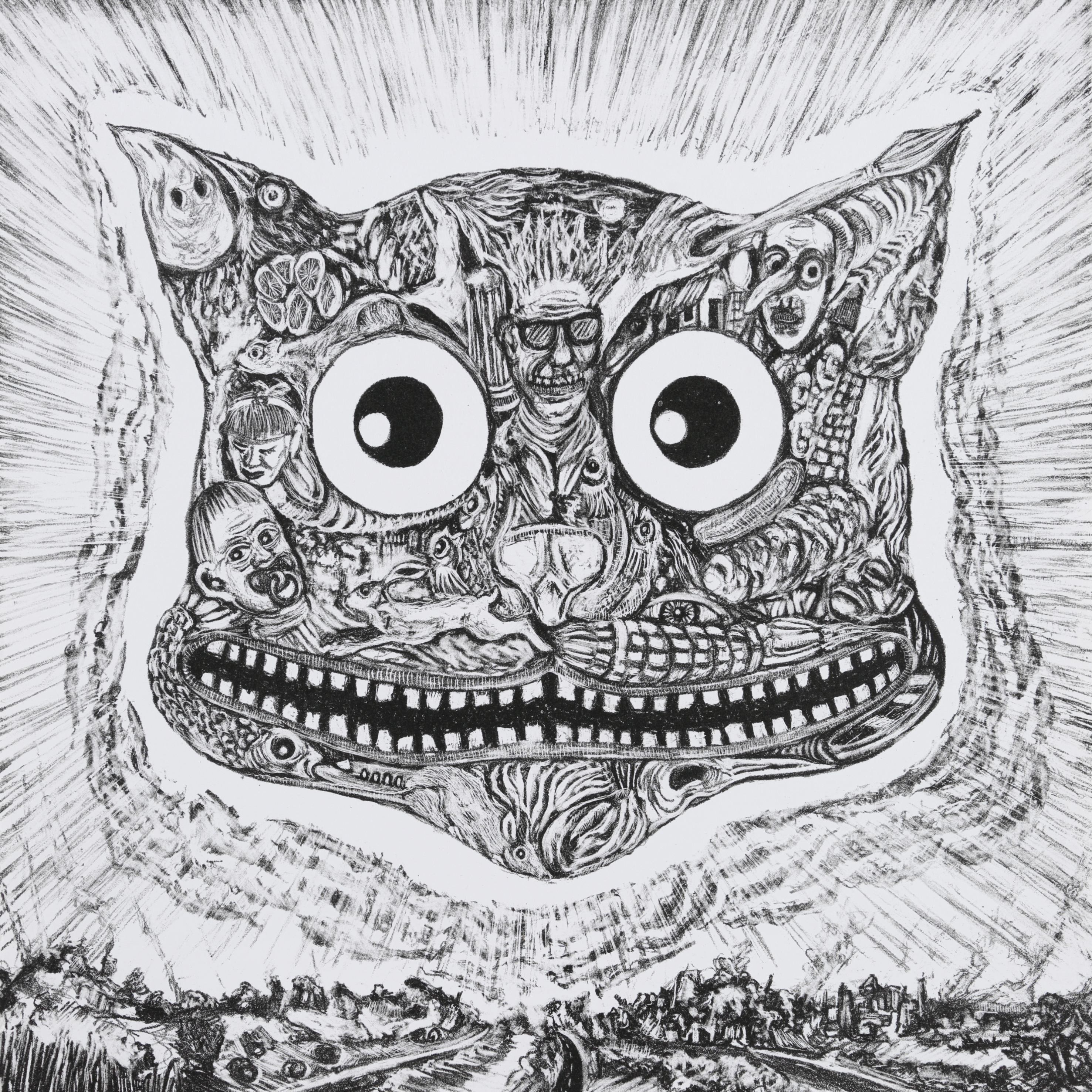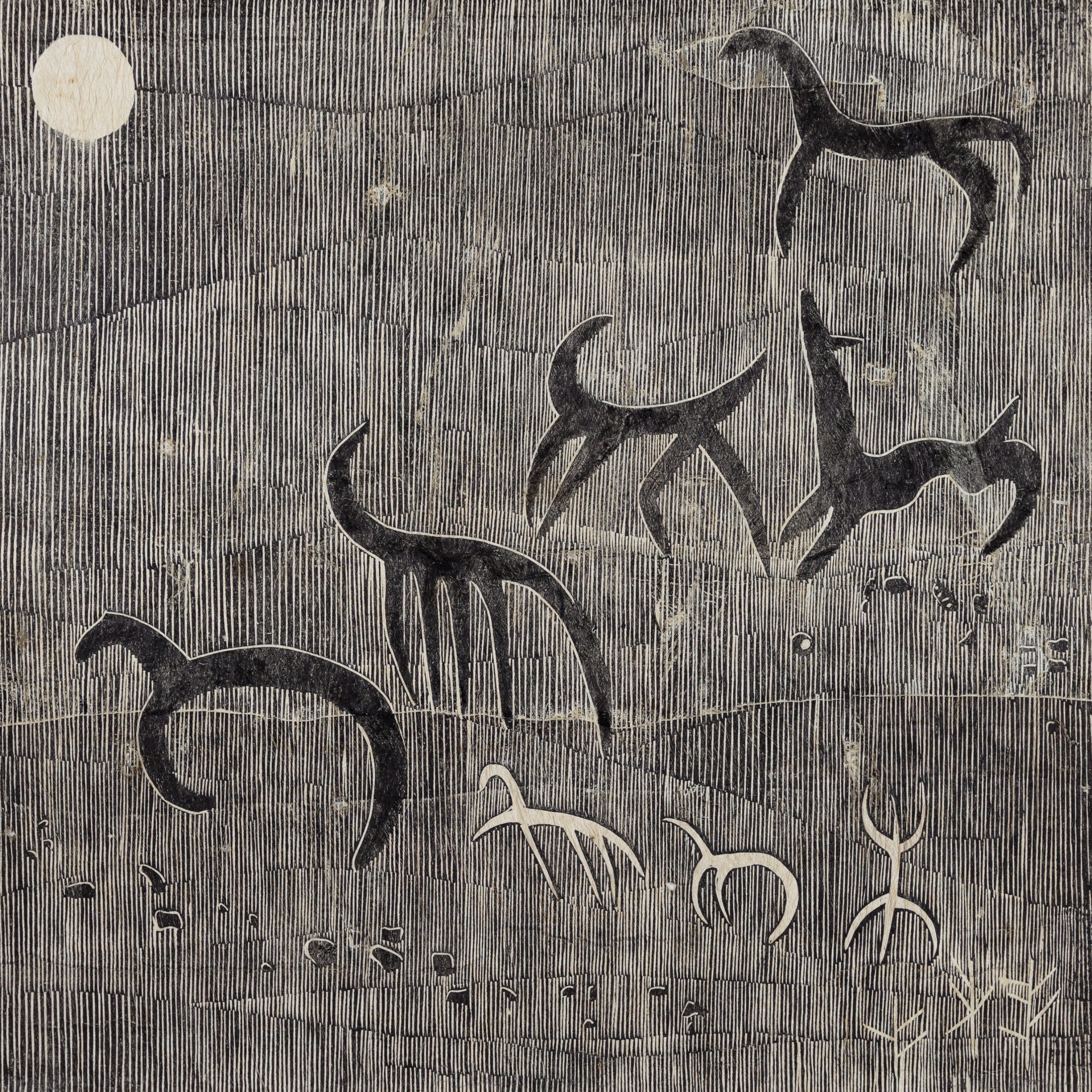 From top:
Jazmina Cininas, Jerboa Jerboas enchantments are most dear, 2020, reduction-linocut, 38 x 38 cm
Bill Hay, Tipping Point Ibis And Landfill, 2020, relief print, 38 x 38 cm
Deborah Williams, simulated self, 2019, screenprint, 38 x 38 cm
Philip Faulks, The Ninth Life, 2020, lithograph, 38 x 38 cm
David Rosengrave, The owls are not what they seem, 2020, linocut, 38 x 38 cm
GW Bot, Other Glyphs, 2020, linocut, 38 x 38 cm
Q: What were some of the foundation ideas you began with when embarking on this exhibition project?
A: This exhibition started as a conversation between the Gallery and artist Rona Green. Green facilitated this project and has done an amazing job in connecting more than forty artists. Each artist in this exhibition was asked to create a new work exploring the theme of the endlessly fascinating animal (human and/or non-human), through the medium of printmaking.
Q: How did you select the work you have exhibited, and what are some of the responses you've had to individual works?
A: The works on display are part of the project organised by Green, and were decided by her. It was an exciting surprise to unwrap all the works and find such an amazing selection of pieces!
The artists in the exhibition represent a cross-section of established and emerging practitioners from around Australia, and everyone has manifested a uniquely intriguing representation of what it is about the animal that entrances. This is what drew me to curating this exhibition into the Gallery calendar – the opportunity to showcase such a variety of works.
Q: How does the exhibition manifest – what do visitors experience?
A: Visitors can find this exhibition within Gallery 1, behind the large central wall. Coming around the corner, they will see dark grey walls which help to make the selection of works jump off the wall. With a large selection, I chose to hang the works in a grid to best allow for viewing of all the pieces. There is also a short text and a comfortable space to sit and take in these fantastic pieces.
Visitors can also listen to Season 4 of the 'Gippsland Art Gallery at Home Podcast', which features three artists from this exhibition – Rona Green, Jazmina Cininas and Michael Kempson. These interviews provide insights into methods and practice, as well as inspiration and advice for all artists.
Q: What is it about the printmaking experience that you most appreciate?
A: I have always loved printmaking, and I still enjoying working with linocuts today. The way that simple (and not so simple!) materials and methods can transform into magical works amazes me. I am always intrigued by reduction linocuts, and love to work out where one layer ends and another begins. The tactile nature of the paper and inks will always hold a place in my heart.
—
Entrancing Others is at Gippsland Art Gallery until 23 May
Website: https://www.gippslandartgallery.com/exhibition/entrancing-others/
Podcast: https://soundcloud.com/user-569331060/sets/season-4
—
Join the PCA and become a member. You'll get the fine-art quarterly print magazine Imprint, free promotion of your exhibitions, discounts on art materials and a range of other exclusive benefits.