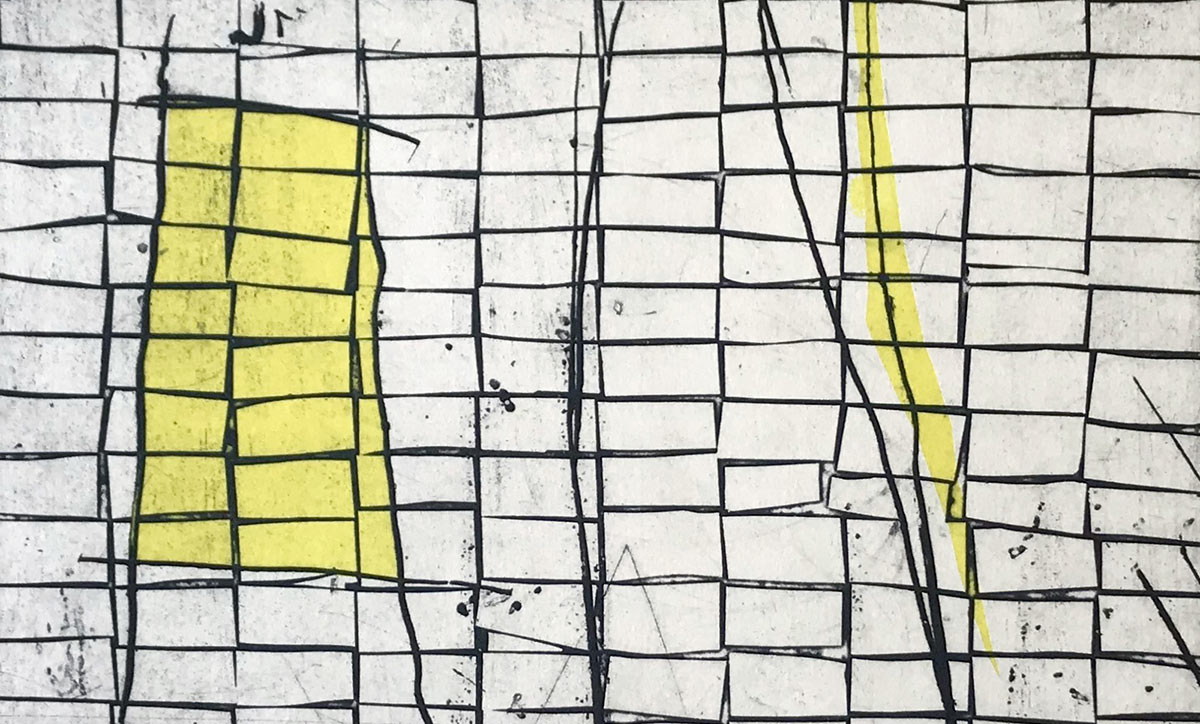 Editions'
at the new Tacit
Editions 2018 is to be the biggest print-exhibition yet for Tacit Galleries at its new Collingwood venue in Melbourne, with twice as much space as previously. Director Keith Lawrence talks about the annual go-to event for the printmaking community.
February 6, 2018
In Exhibition, Q&A
Imprint: What is the premise for this recurring exhibition and how has it evolved to become one of the big annual print events in Melbourne?
Having moved to bigger premises, we looked to build on the exhibition's reputation as well as the relationships with artists and audiences, new and returning. Editions 18 is therefore the biggest yet—55 artists and almost 200 works.
But we also knew there needed to be changes—new venue, new ideas, new structures.
A by-invitation 'featured artist' was introduced and the inaugural invitee is Damon Kowarsky. A survey of the last ten years of his practice, the focus is on portraiture and the figure, work less seen as Damon's oeuvre is generally identified with land- and cityscapes.
Imprint: What are some of the results, in terms of the artwork in the exhibition, and what are visitors likely to experience when they visit?
The new Tacit is experiential and has been described as a mini-NGV. Unlike the old premises, there are no little corridor-like rooms—there's a real sense of space where the artist and the art can be celebrated. With eleven galleries in total and work from 55 artists, there's a great deal to see.
Imprint: Is the new space a chance to celebrate some more non-traditional formats?
The new premises are so much bigger than Johnston St and some of the galleries have been designed to showcase big works. Tacit and Editions provide a safe platform for artists to explore new and exciting print processes and approaches to image-making. We have introduced a multi-media gallery where Lisa Sewards, in a first for Editions, presents her art projection Silence of the Falling White Parachute.August Carpenter, in Rockwalls (Gariwerd) #1 and #2, has produced two monumental works on paper of 1.2 x 1.8 metres each specifically for the exhibition: Megan McPherson's three large-scale installation pieces, none of which have been seen in Melbourne, challenge the viewer in their understanding of what constitutes a print (the works were finalists in the Burnie and Fremantle Print Prizes, so they qualify!). And then there's multiple large framed works by single artists – such a rarity in group exhibitions.
But in looking for big, the baby hasn't been thrown out with the bathwater! Editions celebrates printmaking in all its diversity and in all forms. So there's work in all shapes and sizes, from etchings and linocuts with 10 x 10 cm plates through to those Carpenter monoprints—and a great deal in-between.
Imprint: Do you continue to get new names in the exhibition?
Yes. There are 14 new artists and 10 who exhibited for the first time last year. But there are also several 'returners' from the earlier editions of Editions who, for various reasons, have not exhibited with us for a few years. What's interesting is the fact there are only four artists who have appeared in all six Editions exhibitions and in that time we have presented 115 Victorian-based printmakers.
Editions is also committed to presenting recent graduates from tertiary educational establishments and 2018 sees the VCA (Sunny He, Ben Stephens) and RMIT (Liam Haley) represented. The joy of Editions to me is to see these three printmakers sitting alongside such established artists at Robert Hague, Jim Pavlidis and Andrew Weatherill, all three of whom are also new to Editions.
Imprint: What are your observations of the Australian print community
While Editions focuses on Victorian printmakers, nothing exists in a vacuum—and Tacit of course runs throughout the year and exhibits a number of printmakers from around the country. So there's plenty of exposure to the interstate and New Zealand print communities, a community that is generally incredibly supportive of each other.
Editions opens on Wednesday 7 February at 6.30pm at Tacit Galleries, 123a Gipps St, Collingwood, and shows until 18 February.