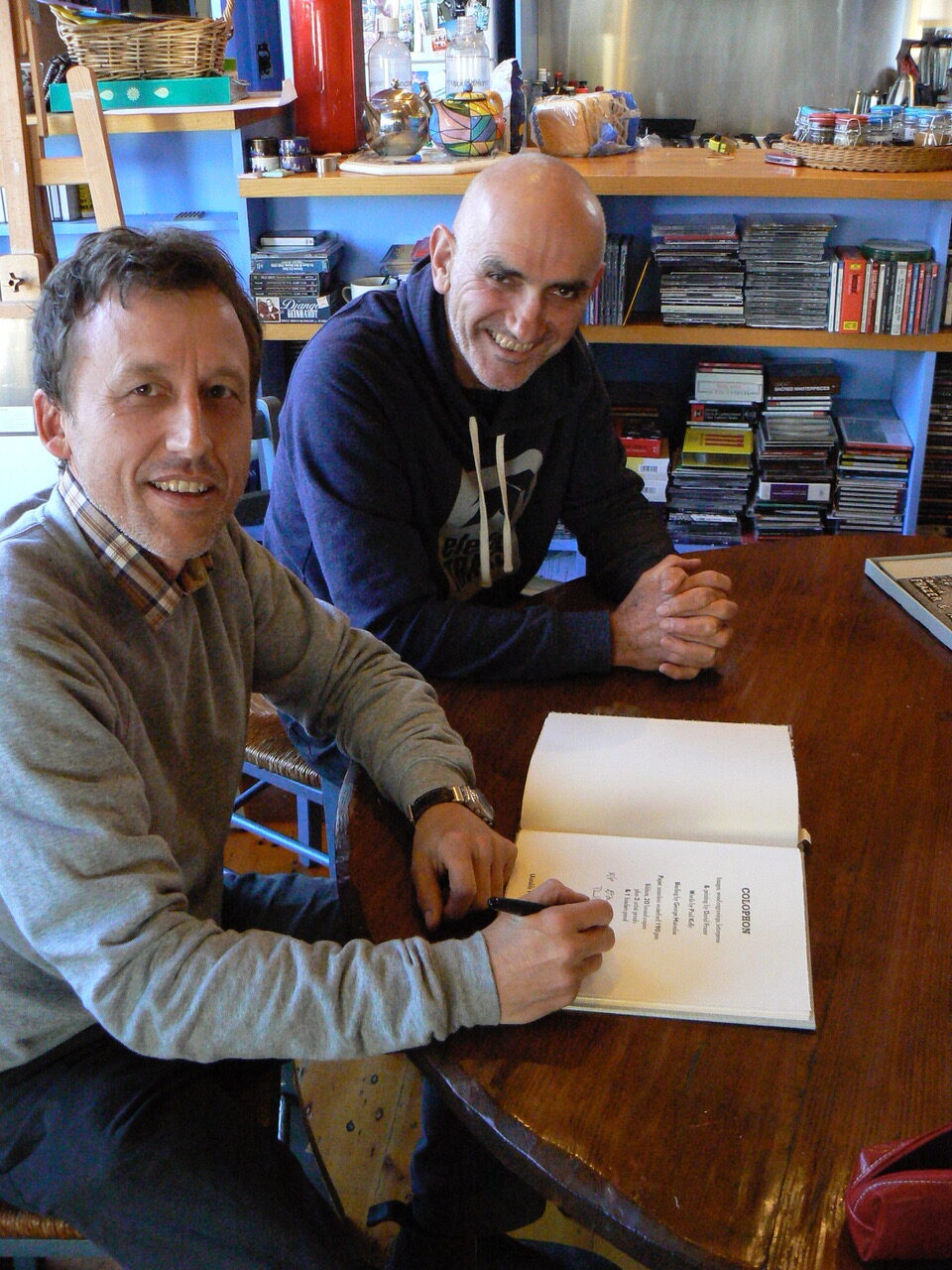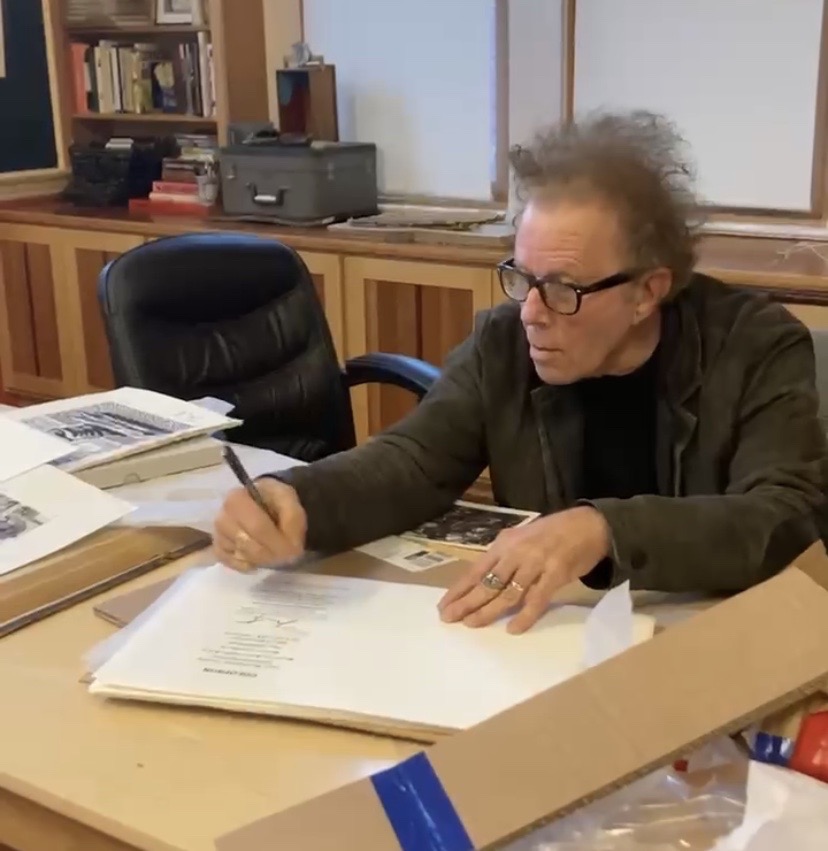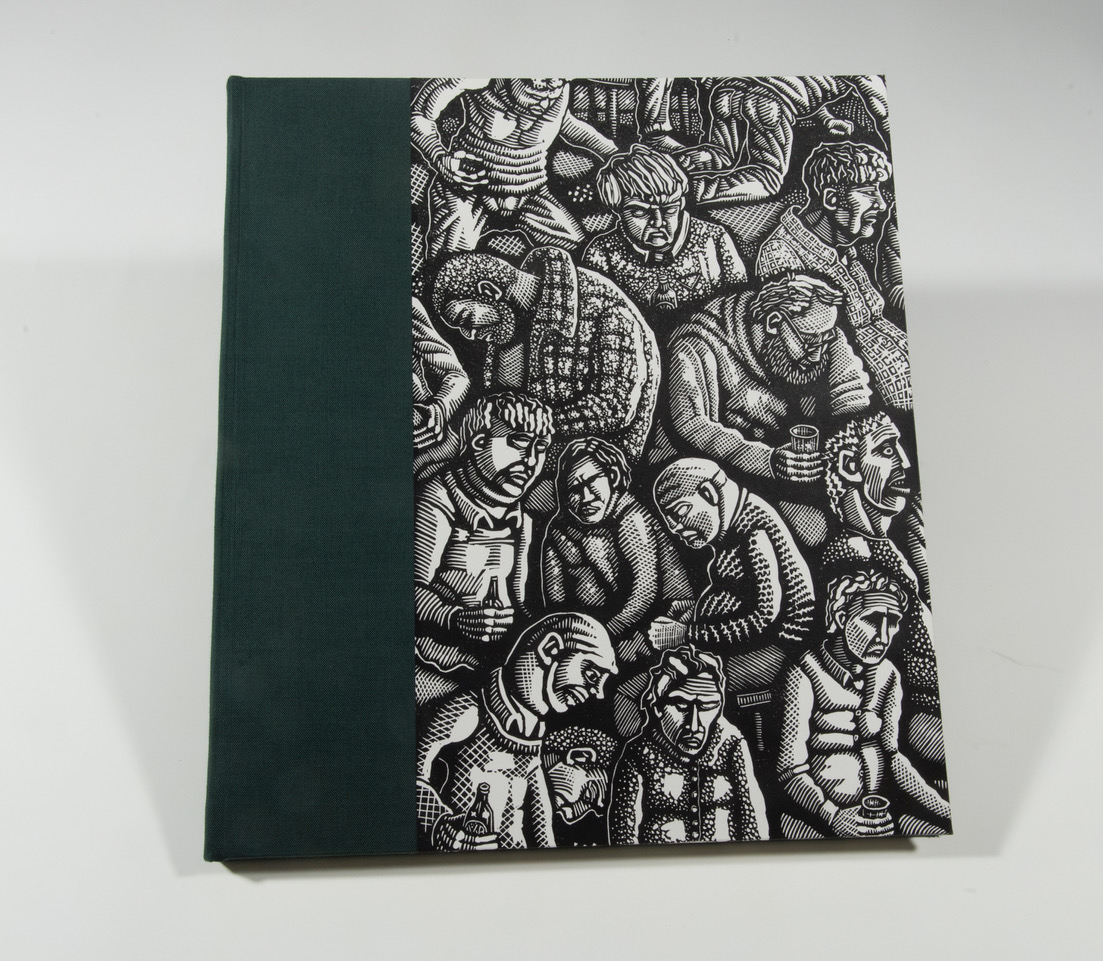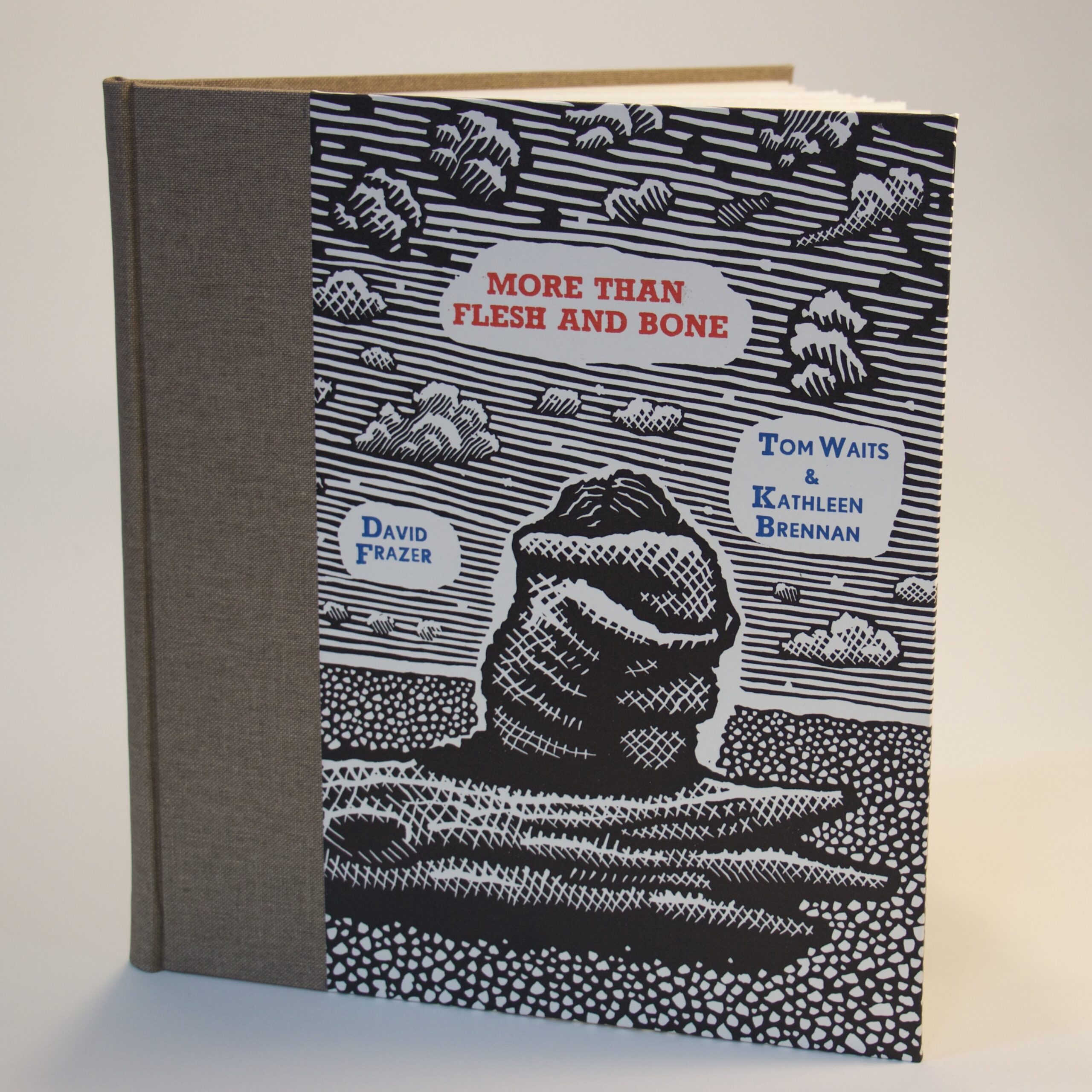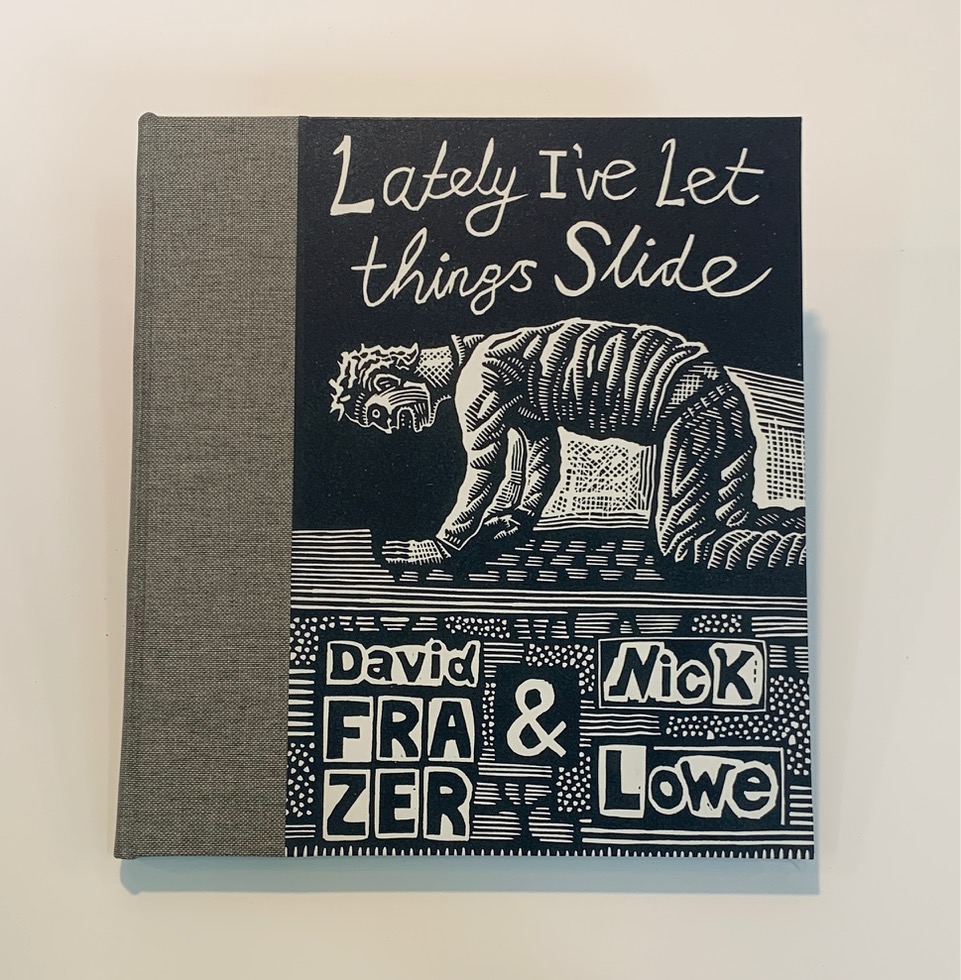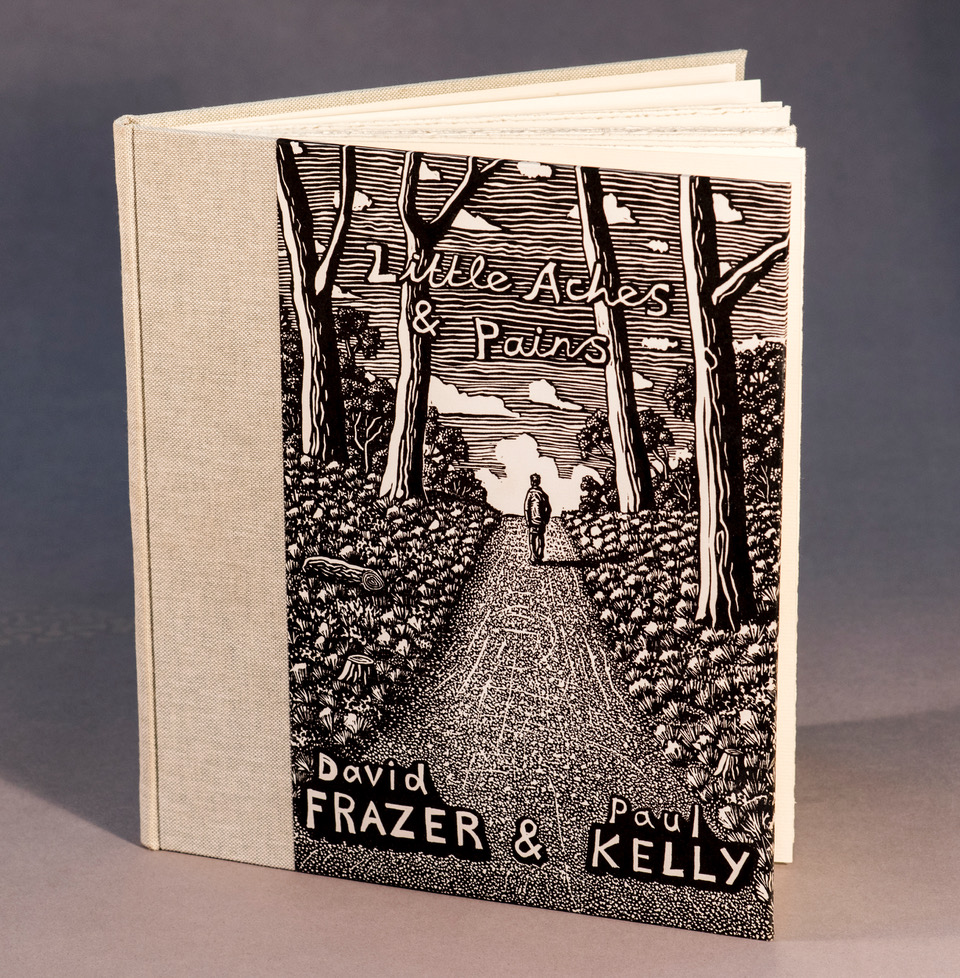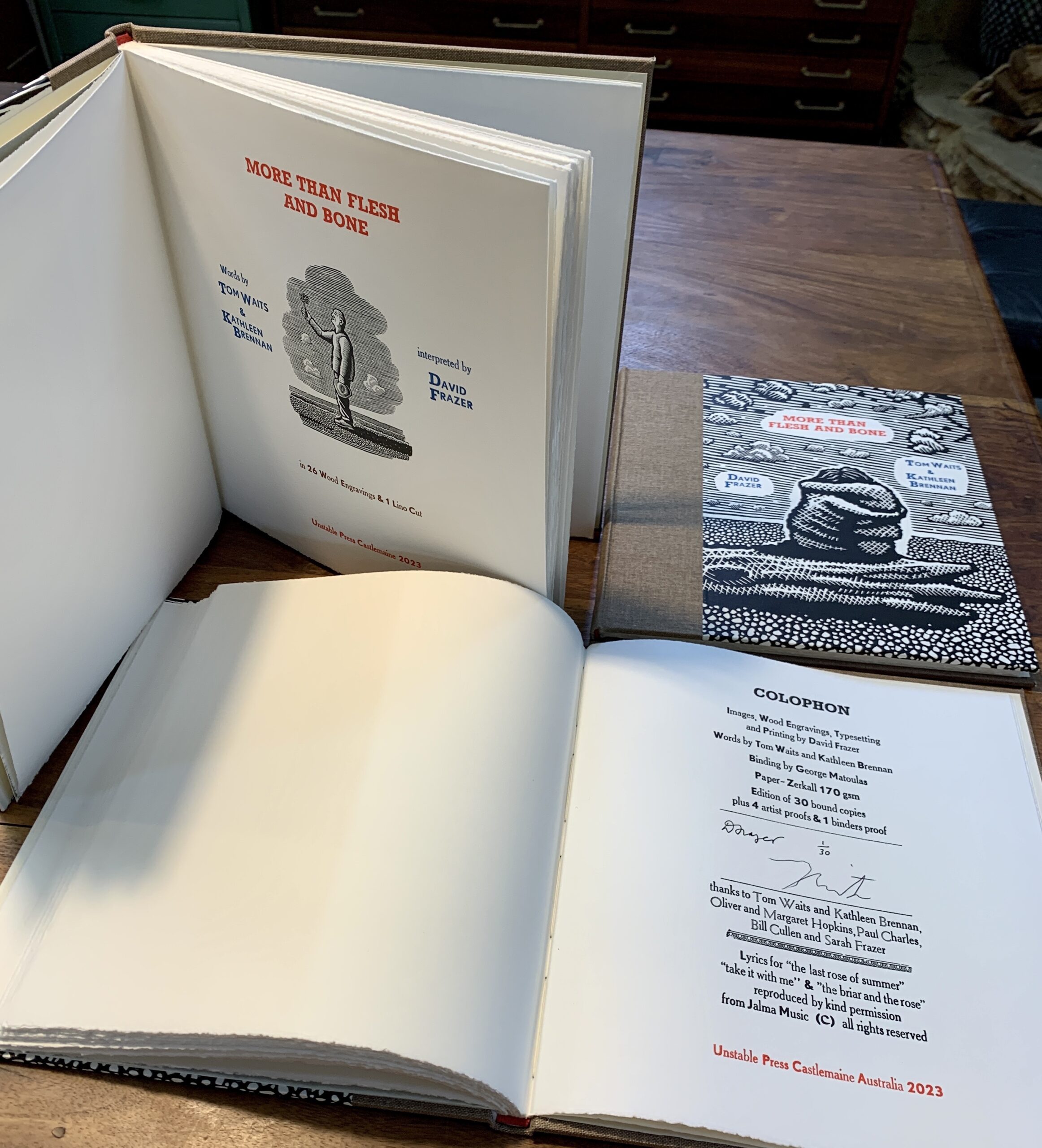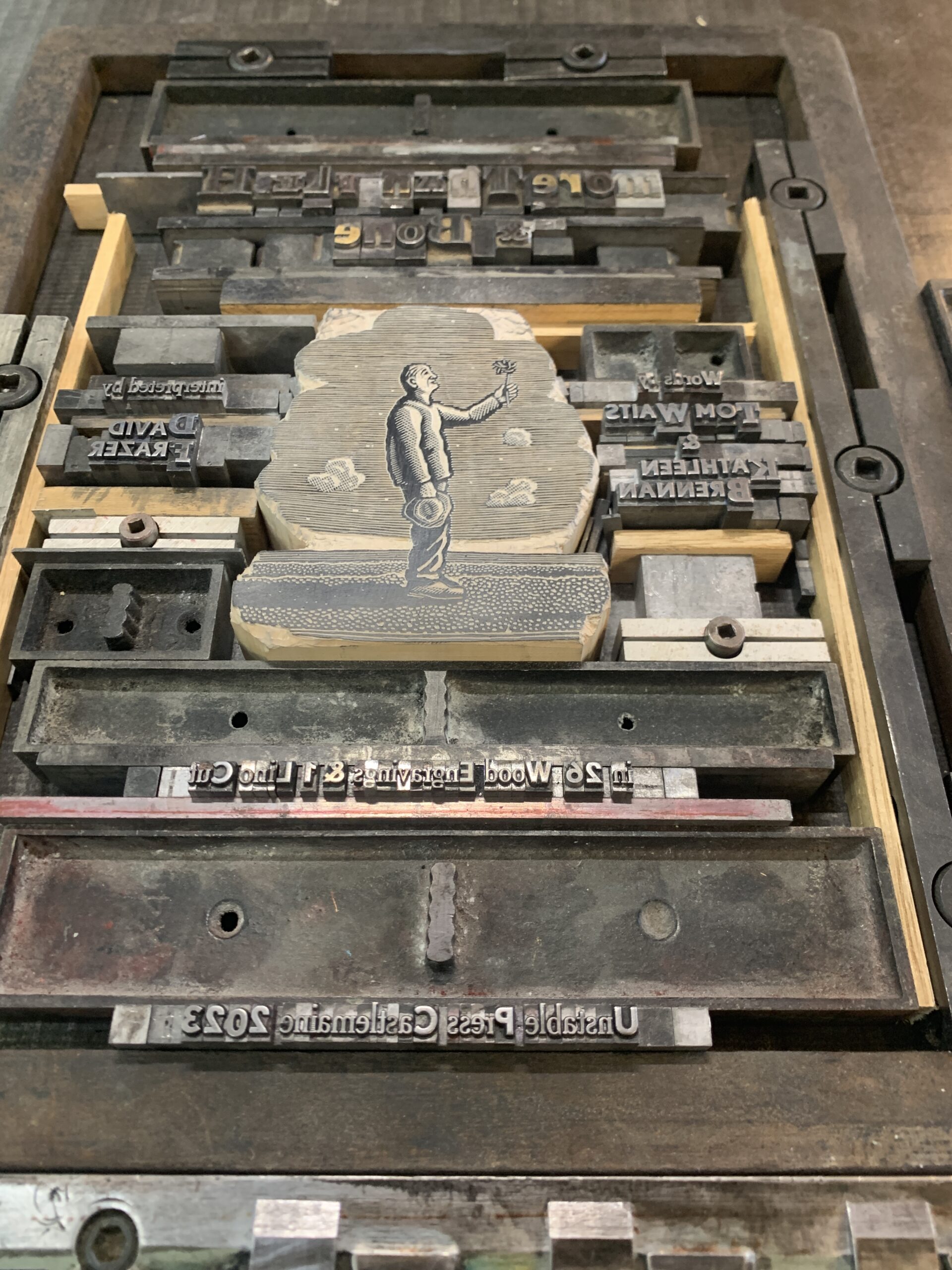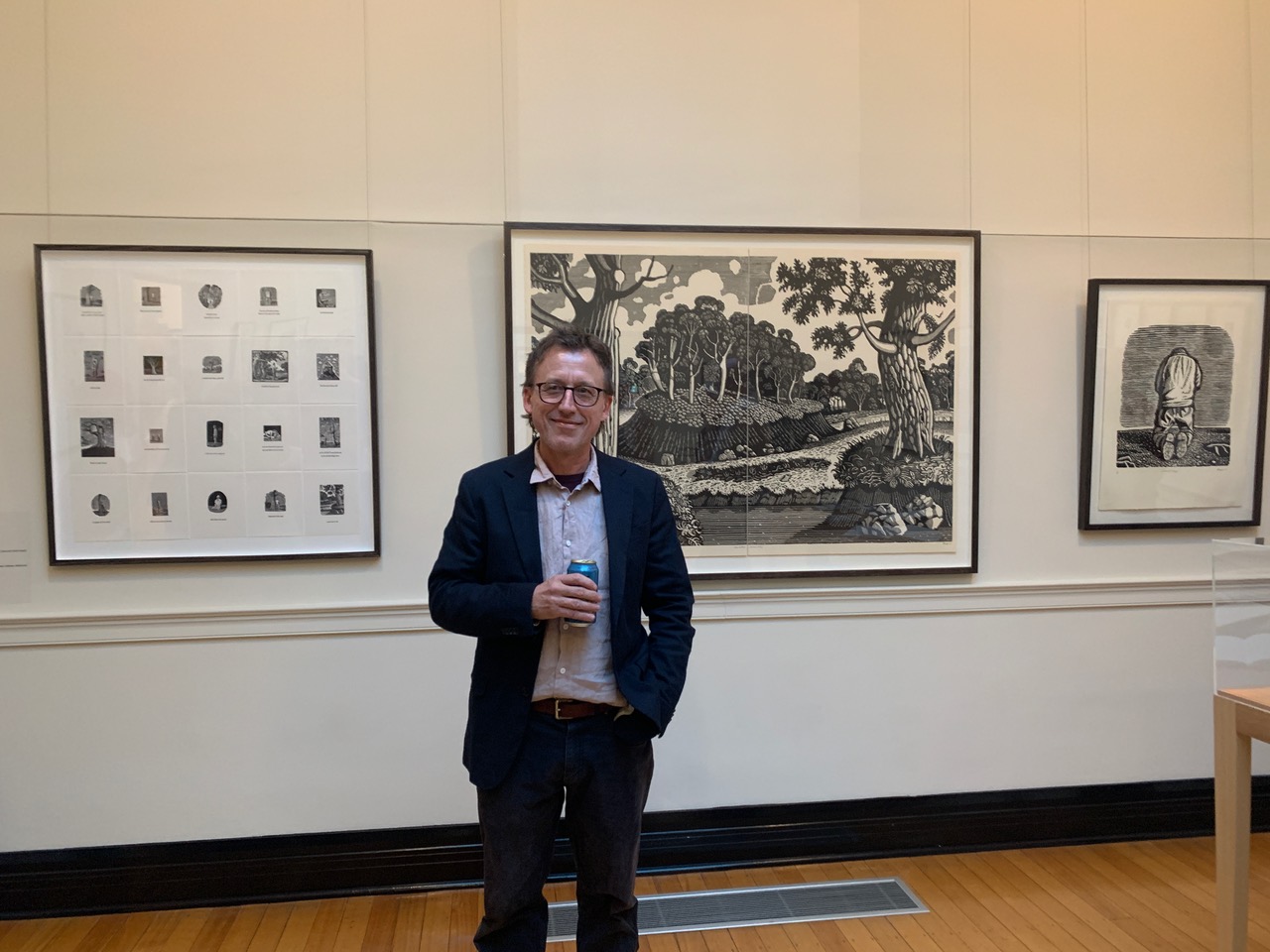 From top:
David Frazer's artist book Love Letter (with Nick Cave).
The artist with Paul Kelly.
Tom Waits.
Artist books.
Q: What were some of the foundation ideas for this exhibition project?
A: This show is of my handmade books using the lyrics and songs of songwriters.  They are like oldie-worldie music video clips but using wood engravings to illustrate the lyrics printed with old fashioned typeset. The books are all bound by hand (George Matoulus).
Q: How does the exhibition manifest – what do visitors experience? 
A: On tables lie my five books, plus some of the wood blocks.  On the walls are framed broadsheets which are the engravings and text from each book printed together or framed together along with the cover linocut print.  Alongside these are some bigger linocuts relating to the books
Q: What are some of the key works and what subject matter do they deal with?
A: My first four books, with Paul Kelly, Don Walker, Nick Cave and Nick Lowe portray a lost, hopeless, melancholic bloke reminiscing about the time he once had a girlfriend. The latest book with Tom Waits celebrates a couple who stayed together, through the thick and the thin. The book with Tom Waits was my grand plan. I had many influential teachers in high school, one took me and my best mate to see him in concert the last time he played Australia, in 1981 when I was fifteen. Tom Waits became a huge influence on the stories and mood of the art I produced. I wanted to dedicate the book to my teacher mate and give him a copy. I also wanted to celebrate the marriage of Tom Waits and his collaborator wife Kathleen Brennan whom he married in 1980, and also the marriage of my teacher friend and his wife who were also married in 1980
Q: What is it about the printmaking experience that you most appreciate?
A: I love narrative and story-telling, so printmaking, especially wood engraving, with its history of illustration, suits me better than painting, for example. I really would have loved to be able to write songs, especially sad songs but I couldn't do it.  When I discovered wood engraving I fell madly in love; it's the closest thing to song writing I've ever discovered. I still approach my engraving like a song
—
For the love of song: David Frazer with Kelly, Walker, Cave, Lowe and Waits is at Castlemaine Art Museum until 28 May.
David Frazer will give a talk at CAM this Saturday, 1 April, from 10am.
castlemaineartmuseum.org.au/exhibitions
—
Join the PCA and become a member. You'll get the fine-art quarterly print magazine Imprint, free promotion of your exhibitions, discounts on art materials and a range of other exclusive benefits.