Above:
Cecile Galiazzo at Studio Altenburg.
Below:
Julie Mia Holmes David Bowie Bird 2021 drypoint 50x36cm / from the exhibition Wild Abandon Studio Altenburg April/May 2021
Cecile Galiazzo Yesterday 2021 relief, monoprint & etching 29.5x33cm
Damon Kowarsky Dinan lV 2018 etching edition 3/14 15x20cm / from the exhibition Landscapes of France/passages de France Studio Altenburg March/April 2020
Alison Alder The Face of Australia [is Black] 2021 edition 1/6 screen print on paper 70x50cm. Grateful acknowledgement – CF Laseron The Face of Australia Angus & Robertson Sydney 1965 Cover art: Unknown. From the exhibition Changing Stories Studio Altenburg March/April 2023
A work by Indonesian print collective Taring Padi.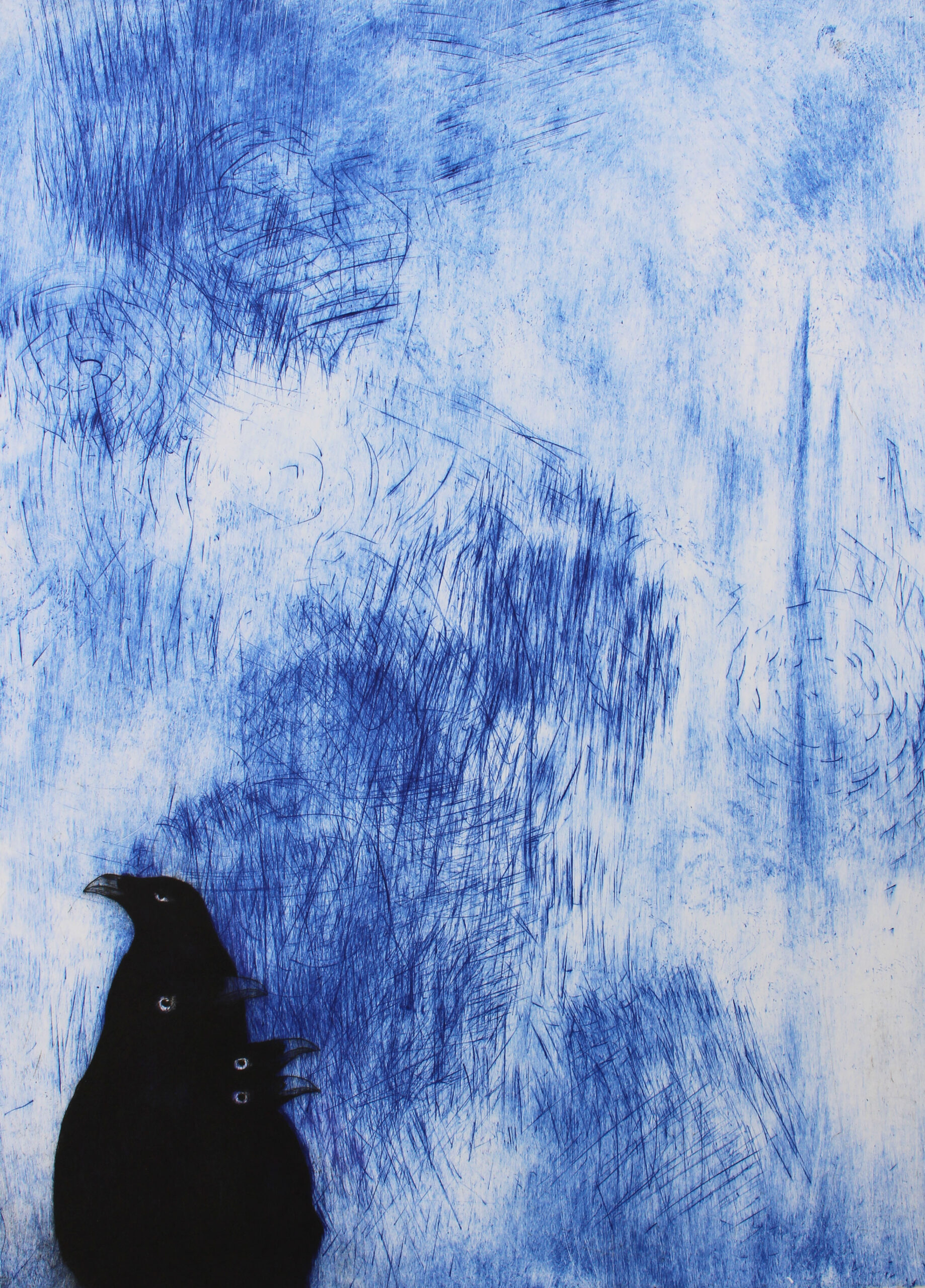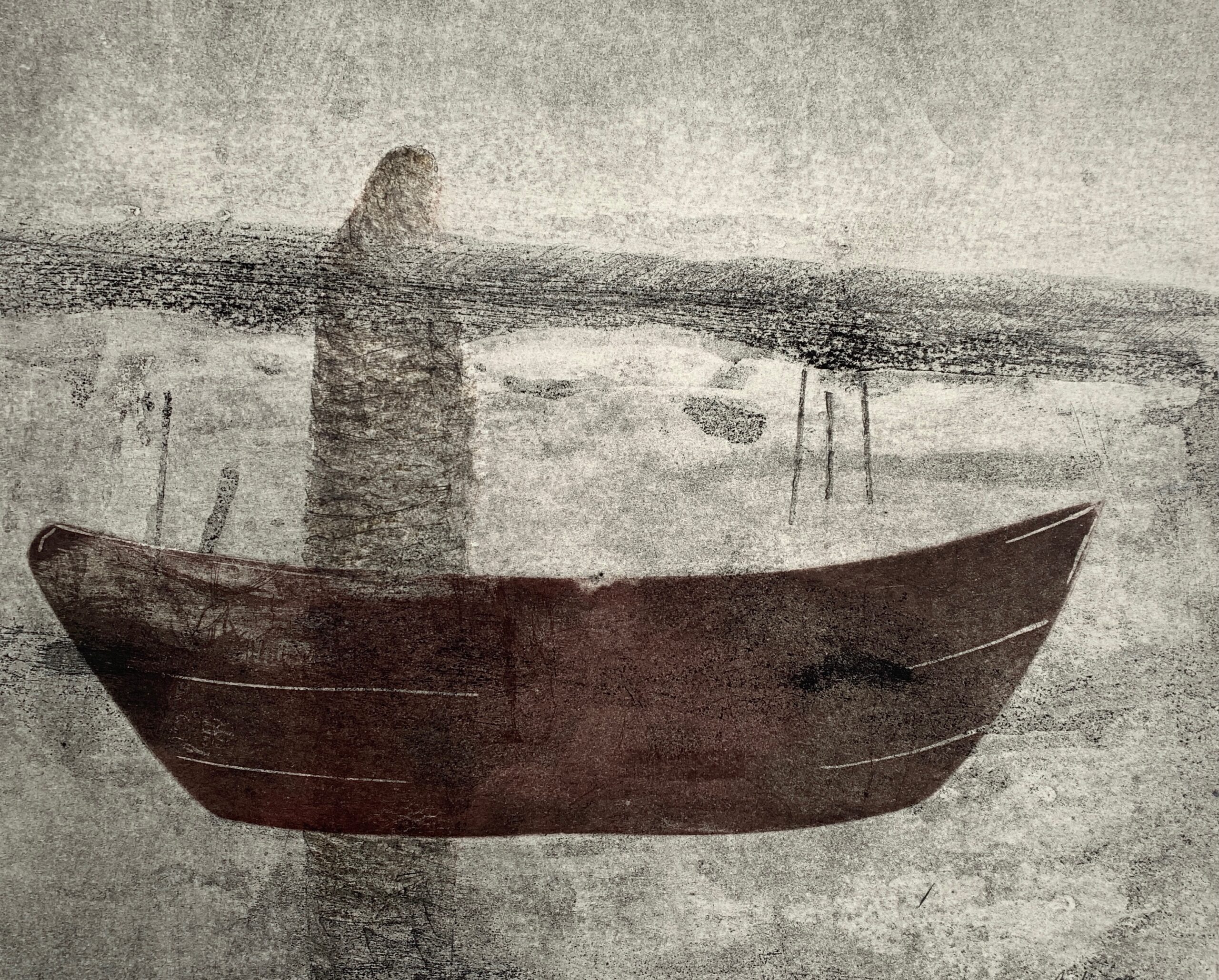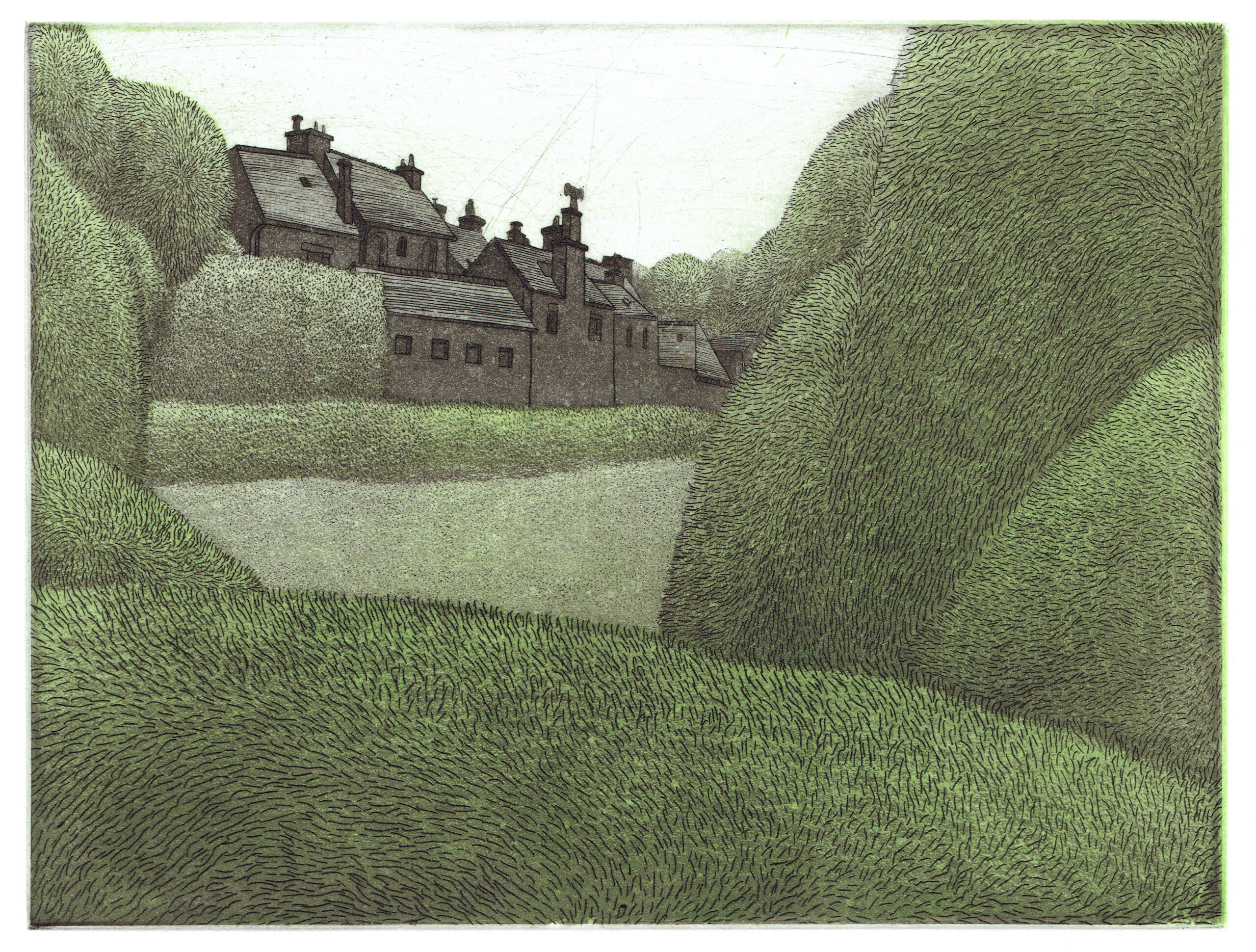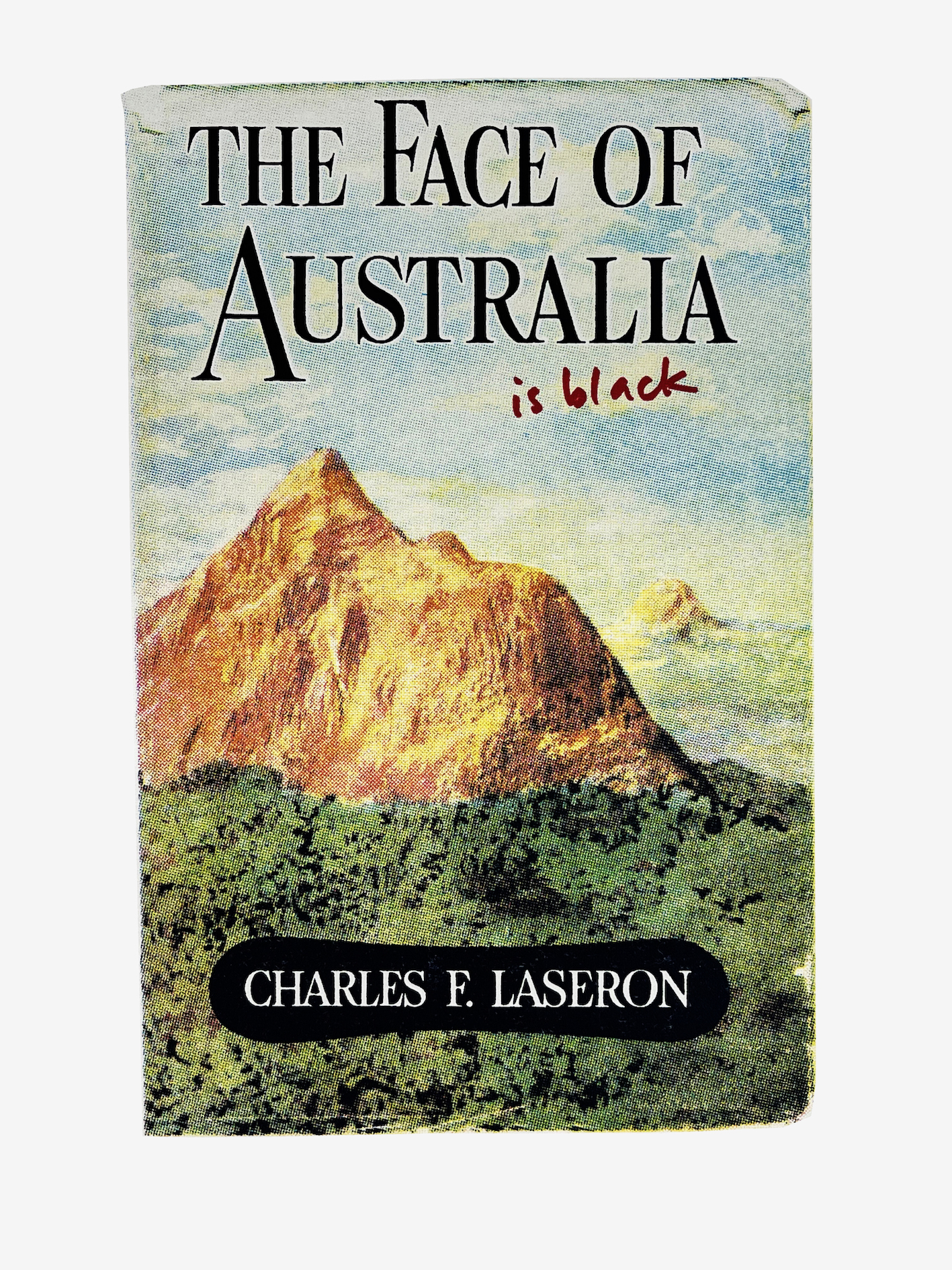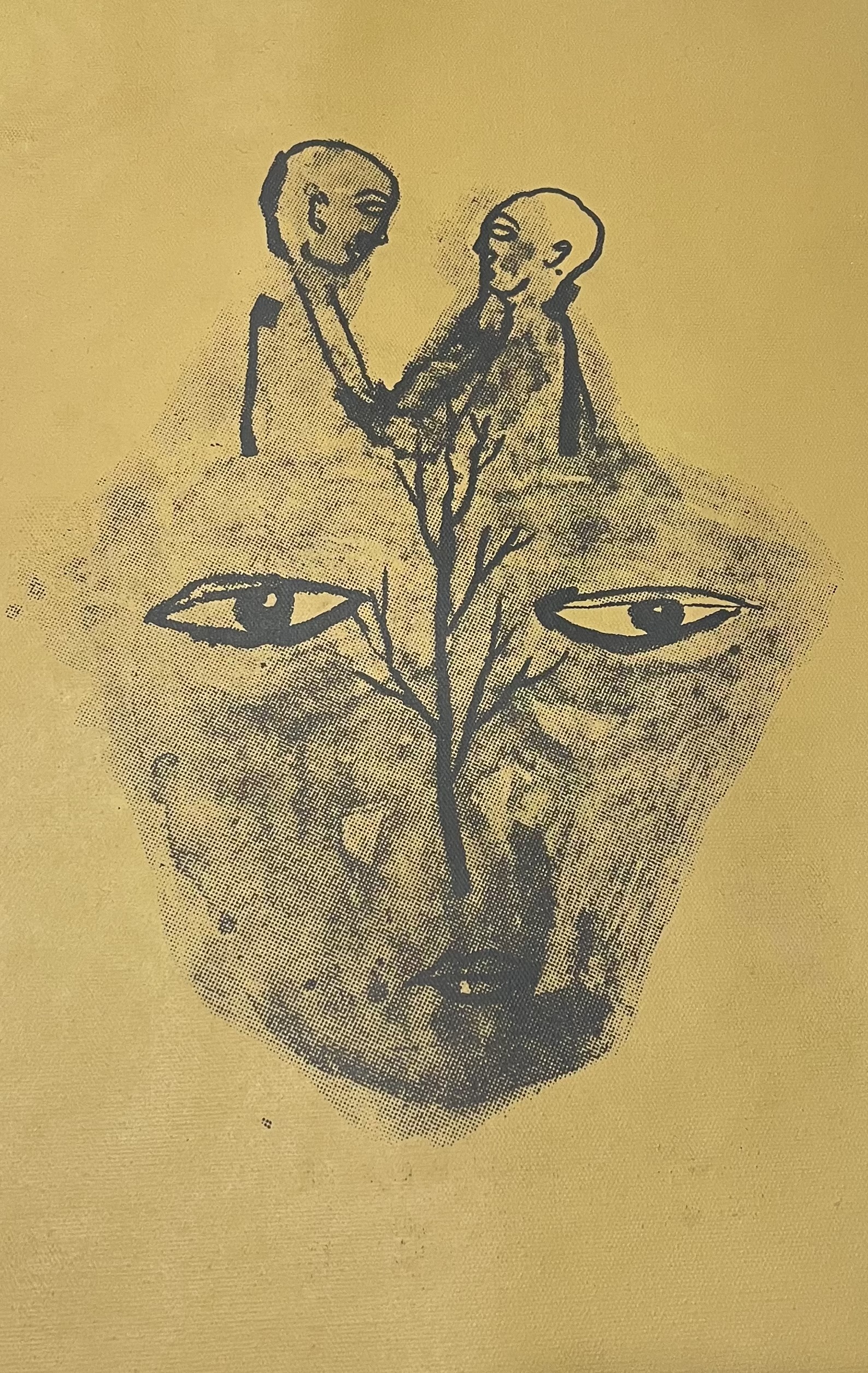 Q: What is the history of the Altenburg Gallery and why/how was it established?
After a presence of 45 years at 104 Wallace Street Braidwood, Studio Altenburg will close its galleries and shop at the end of December 2023.
After extensive restoration of the old Commercial Bank, Kirsty and Christoph Altenburg opened The Studio and Gallery in 1978. Studio Altenburg show-cased Christoph's fine silverware and jewellery, and the work of local artists and artisans – including Solvig Baas Becking, Merrie Hamilton, Greg Sugden, Richard Murray and many others. Craftwork was also sourced from makers across Australia and internationally.
A continuous exhibition programme has given local, regional and interstate artists, both emerging and established – a professional space to exhibit. Cecile Galiazzo has directed Studio Altenburg for the past five  years. A graduate from the Australian National University Canberra School of Art and Design (ANU SOAD) Cecile majored in Printmedia and Drawing, then worked at Megalo Print Studio Canberra (2002-07), has taught printmaking at TAFE (2009-13) and also taught in remote Northern Territory Indigenous communities.
Q: What have been some of the highlight print-media exhibitions held at the gallery?
Highlight exhibitions that Cecile has curated include printmakers Damon Kowarsky, Heather Burness, Basil Hall, Alison Alder, John Pratt, Julie Mia Holmes and Julian Laffan. Recently, Studio Altenburg was delighted to exhibit the Indonesian print collective Taring Padi alongside Australian print collective Culture Kitchen.
 Q: Can you tell us about some of the final shows being held at the gallery?
Studio Altenburg has proudly supported the Emerging Artists Support Scheme (EASS) at the ANU, offering an exhibition to selected graduates commencing their art journeys.
EASS artists exhibiting in October included Isobel Kennedy, Juniper Maffescioni and April Widdup , followed by Kim Mahood, Australian author and artist, and Andrew Moynihan in October/November.
The final exhibition, celebrating the great cultural history of our town and legacy of Studio Altenburg, is the summer group show including over 40 Braidwood artists, past and present, from 1-15 December.
Q: What are some of the things you admire about printmaking, as a gallery director and as someone who has curated many different sorts of exhibitions?
As a printmaker herself, Cecile states, "Over the past 5 years I have particularly enjoyed working with other printmakers and curating their work. Printmaking is a communal and egalitarian activity in many ways – you have to share presses and resources and there's lots of sharing of knowledge regarding processes and techniques."
While the closing of Studio Altenburg marks the end of an era, Cecile is excited about the future of her own practice and continuing to work with other artists. "Braidwood is home to lots of artists and printmakers, and there are plans for a future access press facility which I am involved in. We hope that Braidwood will be able to host printmaking residencies too – stay tuned!"
*All images from Studio Altenburg archive courtesy of the artists / attached separately
Join the PCA and become a member. You'll get the fine-art quarterly print magazine Imprint, free promotion of your exhibitions, discounts on art materials and a range of other exclusive benefits.