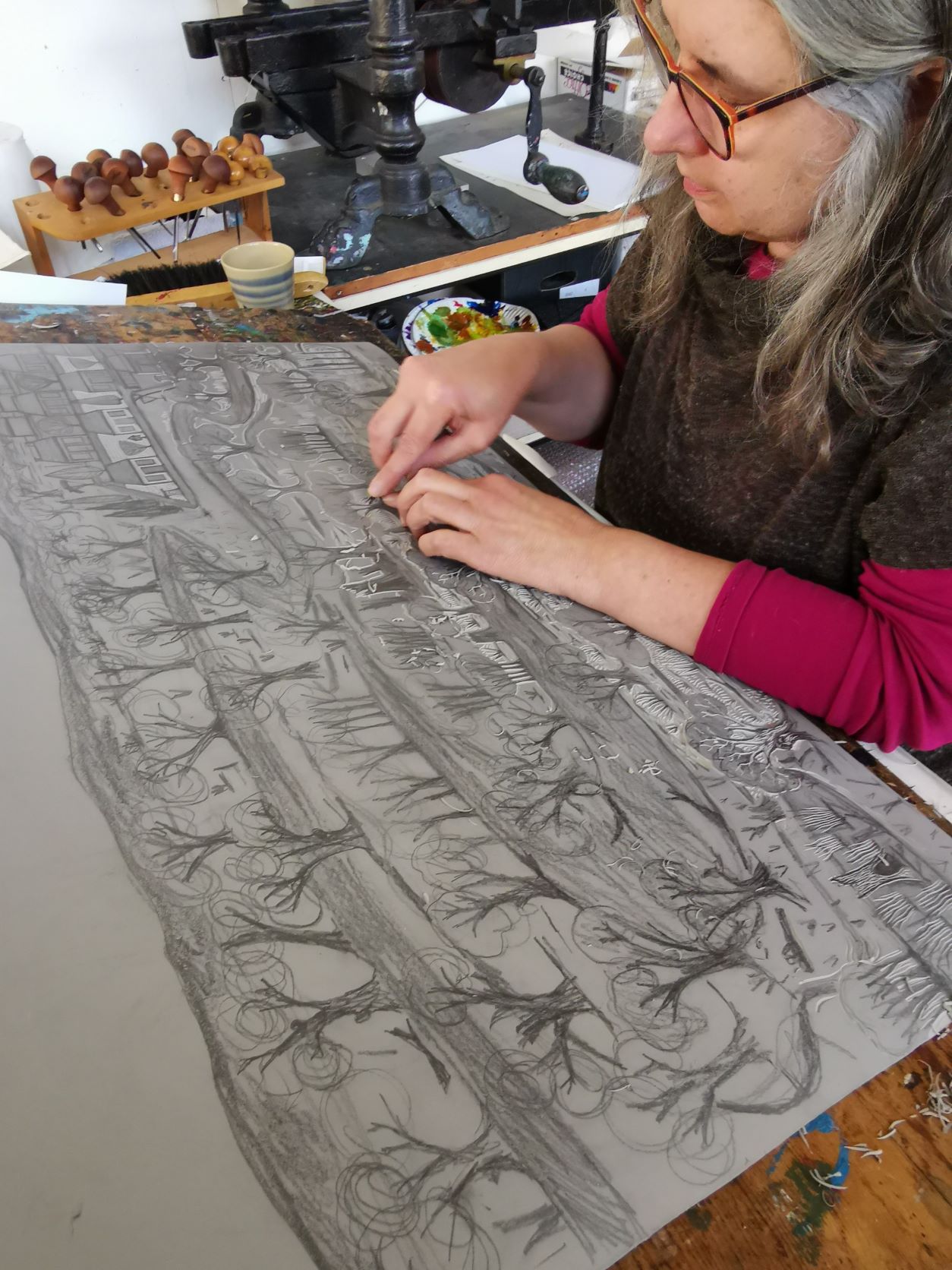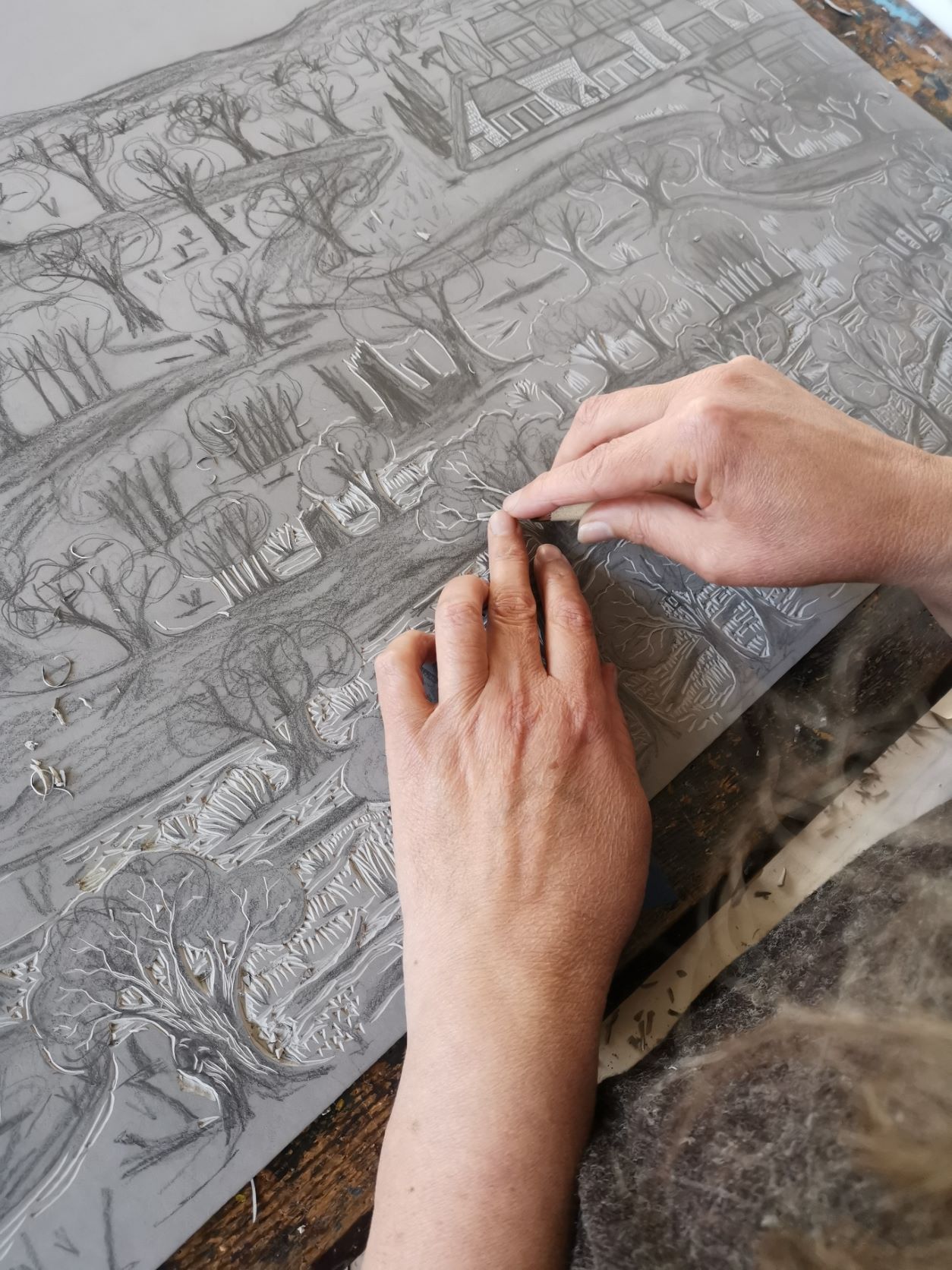 Main image:
Anita Laurence
Born 1963, Tas. Lives Vic.
Mullinmur Billabong
Linocut
Edition size: 30
Image size: 42 x 56 cm
Paper Size: 56 x 76 cm
Printed by Bill Young
Mullinmur Billabong is inspired by my
solitary walks along the Torryong River
(Ovens) in Wangaratta during COVID-19
lockdown and the discovery of this
regenerated wetland that sits hidden so
close to suburbia. The ancient red gums
reflected in the water provided solace
and a sense of hope.
Anita Laurence:
My studio is at home, a shed that has been adapted and added to over the years using recycled materials. I share the space with my husband Master Printer Bill Young. After many many years we finally have air conditioning for our usually long hot summers, with solar panels there is no guilt, and no excuse that it's too hot to go to work!! I love my studio because it's my space – not perfect but it certainly gives me room to create in.
Mullinmur Billabong has been a wealth of inspiration, I am working on a linocut depicting the waterway and the encroaching homes. I also have a painting on the go with the two artworks feeding off each other. A linocut workshop I ran as part of Goulburn and North East Arts Alliance's 'Across the Arts' festival this year, was a great project in which 11 artists created a group linocut inspired by the billabong. We were fortunate to be able to hold the workshop in-situ at the billabong along with a follow up day in our studio to use the presses. This project was part of a Bushfire Recovery grant from RAV and Creative Victoria.
My plans for the future are to continue my series of linocuts of 'Where We Live' inspired by the rural and regional landscape in which I live. I am looking forward to holding another workshop with artist Jo Briscomb to continue building on the Mullinmur Billabong linocut project.
—
 Join the PCA and become a member. You'll get the fine-art quarterly print magazine Imprint, free promotion of your exhibitions, discounts on art materials and a range of other exclusive benefits.