Annual General Meeting:
Adelaide 2018
Over the last weekend of May, 2018 the Print Council of Australia descended upon Adelaide for our Annual General Meeting. We received a warm welcome, and PCA Members and Committee Representatives took the opportunity to visit some key institutions and galleries, connecting with the vibrant South Australian printmaking community.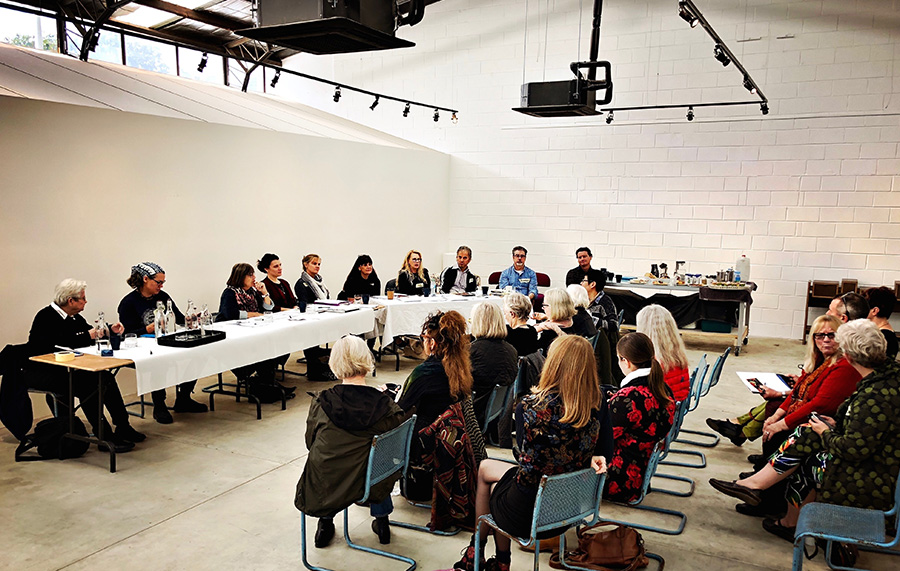 The fun kicked off at the opening of two exhibitions, Habitat and Sojourn at West Gallery Thebarton, a commercial gallery known for its support of contemporary art in print media. Sojourn presented travel inspired prints created from four international residencies by artists Geoff Gibbins, Beth Evans, Mei Sheong Wong, and Grace Myers. While Habitat was a unique audio-visual project combining the work of nine Australian printmakers with corresponding interpretive soundscapes by curator and sound artist Jay-Dea Lopez. Artists exhibiting were GW Bot, Jan Davis, Rona Green, Alexi Keywan, Martin King, Bruce Latimer, Melissa Smith, Graham Fransella, Travis Paterson and Jay-Dea Lopez.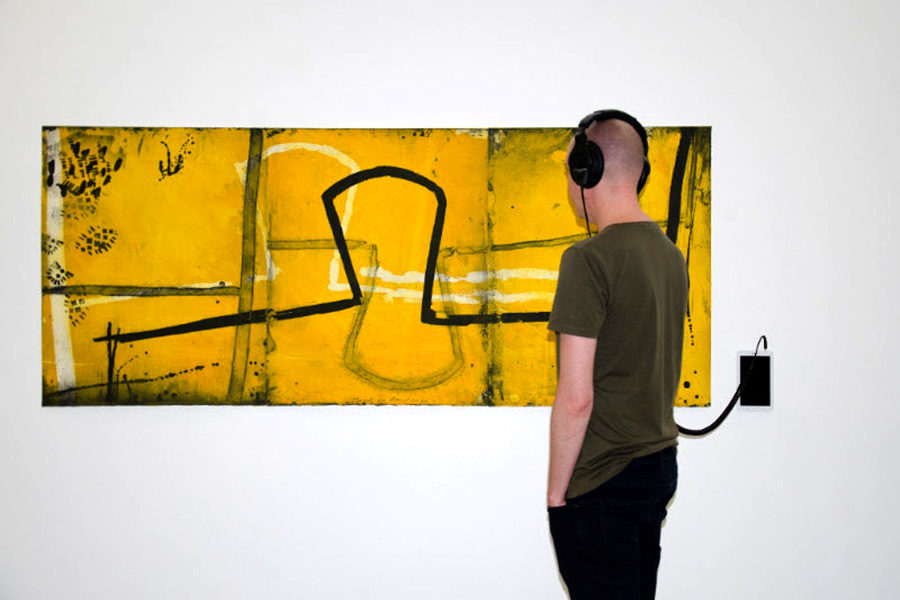 The following morning the PCA Committee met for the Annual General Meeting, a public meeting attended by PCA Members at the Stone & Quoin Studio / Union St Printmakers in Hindmarsh, Adelaide. Every year the PCA receives nominations from PCA Members to join the National Committee of Management as a Committee Representative for each State and Territory of Australia. At the AGM, nominees speak about what they hope to contribute to the organisation, and PCA Members and Committee Members then vote on who should fill the vacancies on the Committee. As always we are pleased to welcome new members to the Committee and say farewell to those who stand down, thanking them for their voluntary service to the organisation.
After the AGM, the PCA contingent paid a visit to the Art Gallery of South Australia, where Alice Clanachan, Assistant Curator of Prints, Drawings & Photographs gave a special talk in the Art Gallery's Print Room. Alice spoke about the Gallery's collection of Prints, Drawings & Photographs, focusing on highlights of the collection and recent acquisitions. It was a fascinating insight and we thank Alice for her time and expertise!
We then moved onto the Special Members Event at ArtLab Australia, a leading art conservation facility that provides a contemporary conservation service and fosters awareness in the importance of cultural heritage. Paper Conservator Anna Austin gave an intriguing tour through some works on paper that were being treated by the ArtLab team, talking through the various approaches and considerations entailed in paper conservation. We were also treated to a special viewing of the Message in a Bottle print portfolio on display in the lobby, which features various prints by South Australian printmakers.
The following morning PCA Members went on another special tour of Praxis Artspace, in Bowden, Adelaide to view the two stunning exhibitions; Under the Skin and Internal Botany – both group exhibitions with a strong print and works on paper focus.
Our sincere thanks to West Gallery Thebarton, Praxis Artspace, ArtLab Australia, Art Gallery of South Australia, and Stone & Quoin Studio. And of course our wonderful PCA Committee Representatives for SA, Sonya Hender and Simone Tippett for their hospitality and efforts organizing an action packed and thoroughly enjoyable exploration of the Adelaide print scene!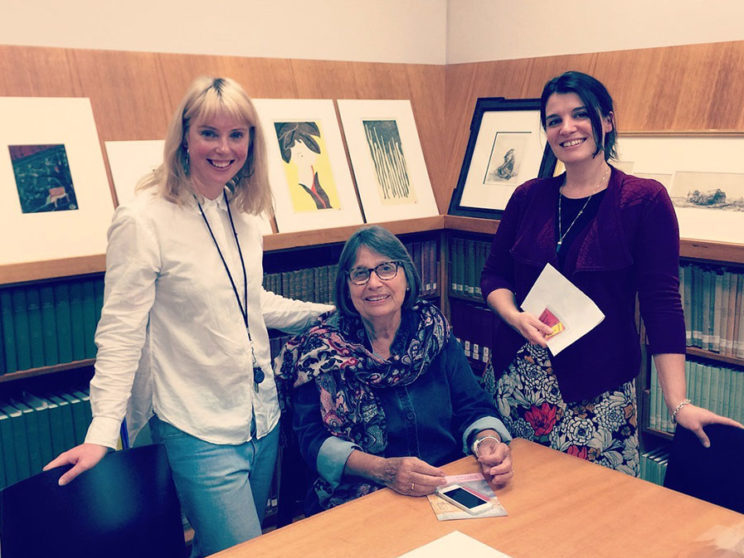 IMAGES
The AGM in full swing at Stone & Quoin Studio, Hindmarsh, Adelaide. Image courtesy Craig Arnold.
Graham Fransella's etching Head in Landscape with accompanying soundscape by Jay-Dea Lopez
An intimate tour of collection highlights at the Art Gallery of South Australia Print Room.
Alice Clanachan (Assistant Curator Prints, Drawings & Photographs), Akky van Ogtrop (PCA President), Marguerite Brown (PCA General Manager) at the AGSA Print Room.