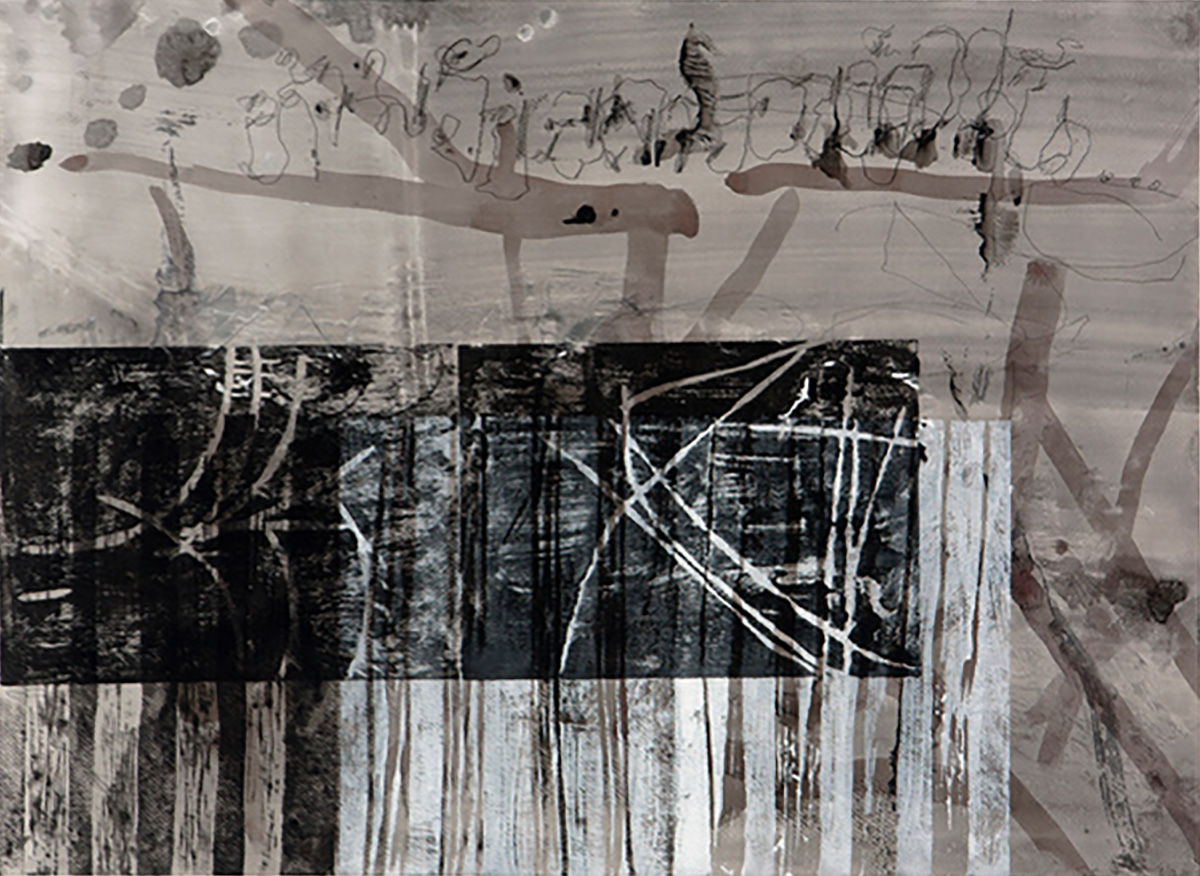 Brent Harris
on making The Problem
In 2015 the Print Council of Australia commissioned Brent Harris to make a special fundraiser print to help raise money to pay Imprint contributor fees. The result was The Problem, an edition of thirty photopolymer gravure and multi-layer screenprints.
April 27, 2018
In Interviews,
Printmaking, Q&A
An article based on the short talk Harris gave at the Fitzroy Town Hall on 26 November 2015, along with collaborating printmaker Trent Walter of Negative Press, about the way this print was worked into reality can be viewed here. To purchase The Problem view the PCA store here.
Harris's exhibition A Backroom Project will be on display at Tolarno Galleries from Saturday 5 March.